Cryptocurrency Regulation in the UK
The UK regulatory framework for crypto agreements is partially harmonized with the EU, as the country has adopted the AML/CFT requirements set out in the EU Fifth Anti-Money Laundering Directive (5AMLD) and the Sixth Anti-Money Laundering Directive (6AMLD)before leaving the organization. However, Britain's national legislation is at an early stage, as the government has only recently announced plans to build an infrastructure that would turn the country into a global hub for crypto technology and investment.
All companies planning to conduct cryptoasset activities in the UK must register with the Financial Conduct Authority (FCA) in order to obtain part of the 4A permit (aka crypto license in the UK). The FCA is the supervisory authority that enforces existing AML/CFT rules and leads the dialogue between regulators and market participants. One such initiative is a two-day CryptoSprint joint event, where essentially regulators meet with innovators to discuss and partner on crypto policy development.
FCA defines cryptoassets as a secure digital representation of value or contractual rights that use some type of distributed accounting technology (DLT) and can be transferred, stored or sold electronically. The regulator currently distinguishes between two categories of cryptoassets – regulated tokens and unregulated tokens.
UK cryptocurrency regulation
Regulated tokens are as follows:
Security tokens amount to a Specified Investment under the Regulated Activities Order (RAO), excluding e-money; they may provide rights to participate in the business (e.g. ownership, repayment of a specific amount of money, or sharing future profits) and under the EU Markets in Financial Instruments Directive II (MiFID II), they may also be transferable securities or other financial instruments.
E-money tokens – as per the Electronic Money Regulations (EMRs) – are electronically (including magnetically) stored monetary values, represented by a claim on the issuer, which is issued on receipt of funds for making payment transactions.
Stablecoins – cryptocurrencies that are pegged to the value of fiat currency or precious metals with the aim to reduce their volatility; they're the latest type of cryptoassets to come under the regulatory framework which will allow for them to be used as a valid form of payment and widen consumer choice.
According to the FCA, the following tokens are unregulated:
Utility tokens (allowing to gain access to goods or services on a certain DLT platform)
Crypto exchange tokens (cryptocurrencies used as a means of payment and can be an object of investment pertaining to an increase in their value)
The FCA offers support through the Innovation Hub to those crypto companies who're looking to launch crypto products and services in the UK and are in need of learning about the applicable legislation.
Newly authorised businesses (crypto licensees) and crypto businesses focused on scaling innovative technologies are supported and supervised by the Early and High Growth Oversight initiative.
If a crypto company is prepared to test its innovations in the market, they can apply to the FCA's Regulatory Sandbox.
The following regulatory projects are in the pipeline:
A new financial market infrastructure sandbox which will enable startups and established crypto businesses to innovate, experiment and test business models in a safe environment, within the regulatory framework.
Cryptoasset Engagement Group to be established and chaired by the Economic Secretary with the goal to facilitate a dialogue with the market participants and advise the government on the crypto industry development.
Building a competitive tax system for crypto businesses, which will accelerate the development of the market.
Anti-Money Laundering and Counter-Terrorist Financing Legislation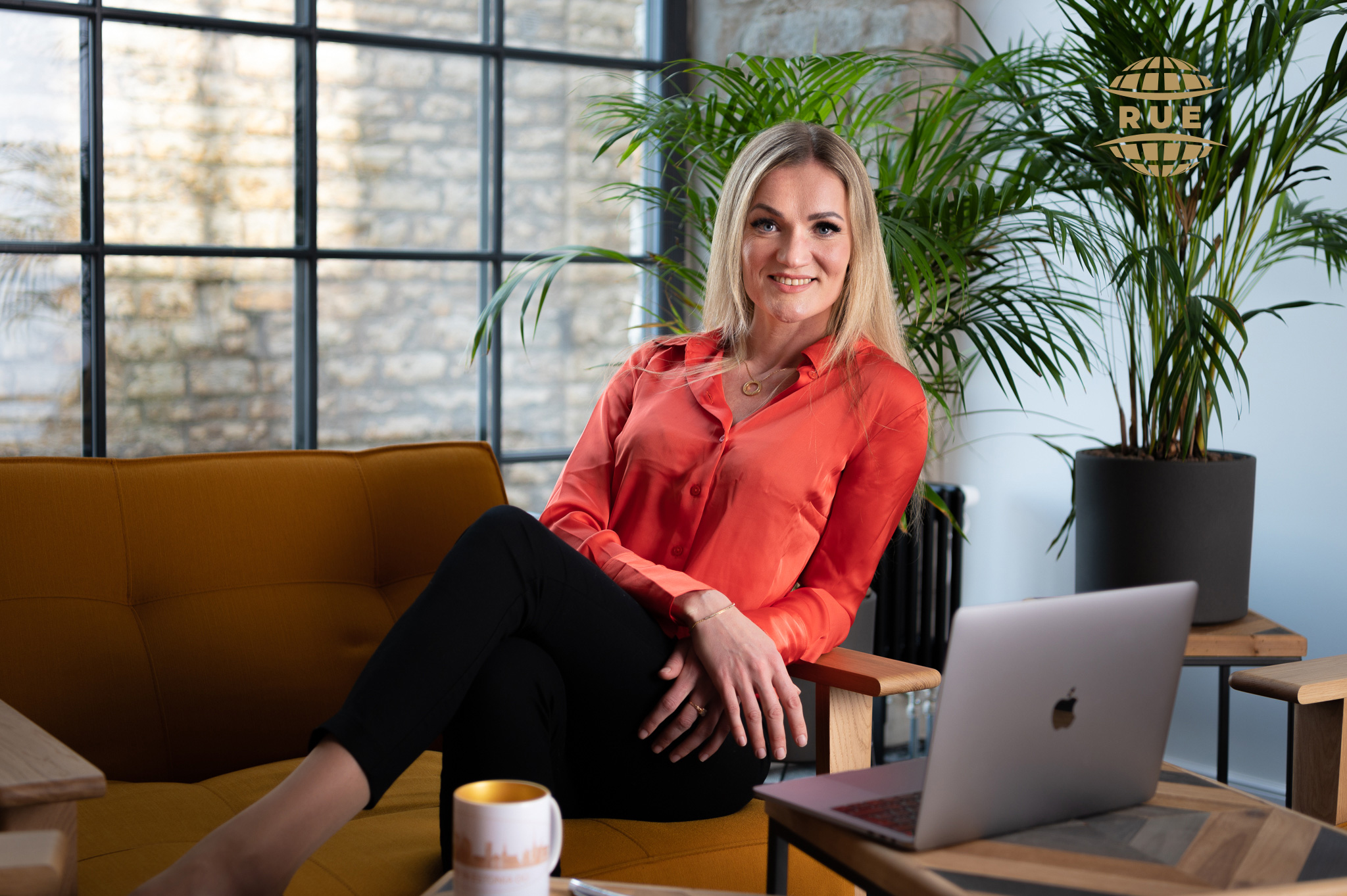 UK-based cryptoasset companies must comply with the Money Laundering, Terrorist Financing and Transfer of Funds (Information on the Payer) Regulations 2017 which sets out obligations of private sector companies exposed to the risks of money laundering.
To be compatible, crypto asset companies must:
Conduct AML/CFT risk assessment for clients, country of operations, operations, products and services
Implement applicable AML/CFT systems, policies, controls and procedures, including the transmission of all changes that should be appropriate to the complexity of the business
Recruit a qualified AML/CFT compliance officer who will be responsible for enforcing applicable legislation
Training and monitoring of AML/CFT officers
Continuously monitor transactions and be prepared to report suspicious transactions through suspicious transaction reports
Compliance with the CMS and implementation of necessary policies through standardized business processes
Comply with the requirements concerning the identification of political figures
Development of compatible data recording and security systems and business processes that protect personal data and sufficiency of records for AML/CFT purposes
Internal audit function, developed and continuously monitored
Obtaining a Crypto license in the UK
Under AML/CFT law, crypto asset companies planning to operate in the UK, providing products or services, are legally required to register with the FCA, which is responsible for their authorization and supervision with an emphasis on consumer protection, Market integrity and fair competition.
The FCA decides on all applications within 6 months. If the application is incomplete, the decision is made within 12 months.
The Department of Innovative Ways can support the application process by explaining the complexities of the rules, including the implications for crypto asset business models.
Companies carrying out the following activities must apply for permission:
Exchange with cryptocurrencies for fiat money and vice versa
Exchange with cryptocurrency for cryptocurrency
Crypto ATM Operations
Provision of paper storage services
Facilitating the sharing of cryptographic data
Participation in Initial Coin Placement (ICO)
Key requirements for the establishment of an authorized cryptographic business in the UK:
Registered company with physical office (subscriber box not allowed)
Bank accounts for transactions and cryptocurrency transactions
Compliance with AML requirements
Preparation of all necessary documents for obtaining a cryptography license (e.g., business plan, risk management policy in accordance with AML/CFT legislation)
Application Process for FCA AML/CTF crypto asset authorization:
Applicant pays entrance fee
2000 GBP (if the company's income is less than 250,000 GBP)
10000 GBP (if the company's income exceeds 250,000 GBP)
Applicant submits completed questionnaire via Connect
The FCA shall appoint a case officer and proceed with the application
The applicant submits any additional information or evidence as requested by the official concerned
The FCA checks the application against various databases and information held by other regulatory agencies in the United Kingdom or abroad;
FCA assesses the crypto business, considering whether it meets the minimum threshold conditions (which depend on the complexity of the business) described in the Guide
FCA decides on the application and gives permission Part 4A If the application satisfies
The FCA shall confirm this decision in writing, including the scope of the authorization, which shall specify which type of regulated activity is permitted, the date on which the authorization begins and the restrictions
The Financial Services Registry will be automatically updated upon approval
Necessary documents:
Documentation of directors and owners, including evidence of their relevant experience, competence (e.g., resume) and impeccable reputation
Shareholder information
Business plan (including financial model, marketing plan, organizational structure)
Documentation of risk management procedures and policies related to AML/CFT and all company departments that may be potentially exposed to security or integrity risks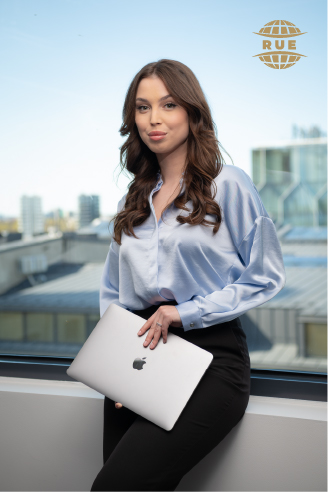 In general, the purpose of the documentation is to ensure that the applicant complies with the anti-money-laundering/counter-financing of terrorism legislation and can operate successfully in the market.
The application may be withdrawn during the authorization process, in which case the application fee will not be refunded. Applicants are usually withdrawn when they are unable to provide all the required information or because of missed legal deadlines.
If the application is rejected, the FCA explains the reason for its decision and reimburses the cost of the application. Application may be resubmitted.
In addition to the permit application fee, authorized companies must also pay a periodic fee, which is calculated using a specific formula (including application fee, company evaluation fee and calendar months) and reported by the FCA on a case-by-case basis. In the first year, authorized companies have to pay only part of the fee (based on the number of months remaining in the fee year).
Advantages
Prestige and worldwide recognition of the jurisdiction
Possibility to register a company fully remotely
Opportunity to obtain a licence for non-UK residents
No minimum share capital requirement
HOW TO OPEN A CRYPTO COMPANY IN THE UK
Before applying for a cryptographic license in the UK, it is necessary to register the company in the UK. One of the most popular business structures in the UK is the Private Limited Company (Ltd). Benefits include the protection of personal assets, tax planning and tax cuts, and even the enhancement of professional image. The new company can be created from abroad.
There are no minimum equity requirements. The precondition for the establishment of a private limited liability company in the UK is the presence of at least one shareholder and one director, who may be the same person and a non-resident UK.
Stages of opening a private limited liability company
Select a unique name that should include Limited or Ltd
Selection of directors and secretary
Selection of shareholders or guarantors
Identification of people with significant control over the company (e.g. voting rights)
Preparation of a memorandum of association and articles of association
Definition of the scope of the company and accounting
Company registration with House Companies (including registration of official address and receipt of SIC code)
Company Registration with HMRC for Corporate Tax
Application for permission to use FCA AML/CFT crypto
TAXATION OF CRYPTOCURRENCY COMPANIES IN THE UK
While the government has not yet built an effective and comprehensive regulatory framework for cryptoassets, the crypto-related tax obligations are already set out in the Cryptoassets Guide, Published in March 2021 by Her Majesty's Revenue and Customs Authority (HMRC) in accordance with current legislation. The guide describes in detail what records cryptographic enterprises and individuals should keep and what taxes they may be subject to.
The content of this guide is based on policy documents entitled Cryptoassets: A Tax for Individuals and Cryptoassets: A Tax for Businesses that were published in December 2018 and November 2019 respectively.
If the company carries out activities related to the exchange of tokens, it is subject to tax. Such activities include:
Trademarks
Token exchange for other assets (including other types of crypto assets)
Crypto mining
Providing products or services in exchange for tokens
It is important to note that the tax regime of crypto asset depends on the rapidly evolving crypto industry and is therefore subject to improvement or modification. Partly for this reason, when it comes to paying taxes, each case is assessed individually.
In the UK, the tax year lasts from April 6 to April 5 of the following year. Taxes are determined on the basis of the persons involved in the business and depend on the nature of their activities, as well as such indicators as income, profits and costs.
Types of taxes cryptographic enterprises may be required to pay:
Corporate tax (CT) – 19
Digital Services Tax (DST) – 2%
National Insurance  – rates vary according to the employee's earnings
VAT – 20%;
Just as businesses from other industries must declare their revenues and expenses to HMRC, they will apply relevant legislation and case law to decide which taxes should be paid.
Corporation tax
Depending on the legal structure of the business, the Corporation Tax can be levied on the profits and profits of the crypto company and should be calculated on the basis of all exchange token transactions that the company has carried out.
In order to find out if a company has to pay tax to a corporation, it is necessary to calculate their profit/loss after disposing of their markers. Removal includes:
Selling tokens for fiat money
Exchange tokens for another type of token
Using tokens to pay for goods or services
Give tokens to another person
Moving tokens between public addresses (wallets), which the company controls with profit, is not considered disposal.
HMRC does not consider any of the existing types of cryptassettes to be money or currency, which means that corporate tax laws related to money (for example, currency rules or ignore rules regarding currency gains and losses) do not apply to cryptassettes.
When calculating profits/losses from token disposal, it is important to remember that not all costs are allowed as a deduction.
The following costs can be deducted:
Amount originally paid for asset
Commission for inclusion of transaction in distributed ledger
Advertisement for buyer or seller
Professional costs for the preparation of a token acquisition or disposal contract
Valuation or allocation costs to calculate gains or losses
In general, the cost of mining equipment and electricity is not considered as a deductible.
If a company has cryptocurrencies for less than the allowable costs, they will suffer losses. Such allowable losses will have an impact on total profits and should be reported to HMRC.
Digital Services Tax
An online marketing service for the sale of products or services is one of three digital services activities defined for the purposes of a digital services tax. The exchange, which aims to facilitate the sale of cryptocurrencies, is subject to tax.
An exception to the definition of an online market applies when more than half of the market's revenues during a financial year arise from the facilitation of trade in financial instruments, goods or foreign exchange. However, since crypto asset is not considered among these categories, it is unlikely that crypto asset businesses will be exempt from tax.
VAT
As a rule, the exchange of traditional currencies for cryptocurrency and vice versa is exempt from VAT.
In addition, cryptocurrencies obtained by miners for their exchange token mining activities will generally be outside the scope of VAT, because the activity does not constitute an economic activity for VAT out purposes. For insufficient communication between any provided services and any attention, and because of the lack of customers for mining services.
When cryptocurrencies are exchanged for goods and services, the supply of the cryptocurrency itself will not be subject to VAT.
Crypto regulation in the UK overview
| | | | |
| --- | --- | --- | --- |
| Period for consideration | 9 months | Annual fee for supervision | No |
| State fee for application | from 2,350 EUR | Local staff member | No |
| Required share capital | No | Physical office | Required |
| Corporate income tax | 19% | Accounting audit | Required |
CORPORATE REPORTING REQUIREMENTS IN THE UK
United Kingdom-based companies are required to prepare financial statements in accordance with financial reporting standards. The company and the financial statements must be kept for 6 years from the end of the last financial year of the company to which they belong.
As a rule, most companies must be audited. However, small enterprises may be exempted from liability, unless the shareholders holding at least 10% of the shares (by quantity or value) request it in writing, By sending a letter to the registered office of the company at least one month before the end of the financial year in which the audit is requested. While it was clear that issuers of electronic money of any size were required to conduct audits, other providers of cryptographic products and services should consult the relevant authorities.
Exceptions related to audit are also determined by the financial year. For example, in financial years beginning 1 January 2016 or after 1 January 2016, a company may claim an exemption from auditing if it meets at least two of the following criteria:
Annual turnover of no more than £10.2 million
Assets not exceeding £5.1 million
50 or less employees
Our team of dedicated and effective lawyers will be happy to provide you with customized support in registering with the FCA and in obtaining a crypto license in the UK. From the beginning of the process you will receive the support of specialists in the field of local legislation, company creation, reporting and tax advice.
Establish a Crypto Company in the UK
The UK has recently set itself the goal of becoming the most desirable country to create and expand a crypto business, and is slowly transforming itself into a crypto-friendly place where innovation is encouraged through dynamic rules. While all this is under development, you can still implement your idea of crypto business in one of the most competitive economies in the world.
The UK business environment boasts several advantages:
The United Kingdom ranked 8th out of 190 countries on the World Bank's 2019 Ease of Doing Business Index, which is a clear indication of a favourable business environment
The United Kingdom ranks 11th out of 180 countries in the 2021 Corruption Perceptions Index, making it one of the most transparent and least corrupt countries
The United Kingdom ranked 24th out of 177 countries on the 2022 Economic Freedom Index, which included judicial performance, tax burden, regulatory efficiency, freedom of investment, etc.
Attractive tax incentives (e.g. double taxation agreements, R&D incentives, etc.)
Innovative regulation
Flexible labour law
London, the UK capital, is one of the global epicentres of financial services and entrepreneurship
The UK companies are generally governed by the Companies Act 2006 which covers corporate documentation, company formation and other corporate principles and processes. Other relevant pieces of corporate legislation are the UK Corporate Governance Code and the Insolvency Act 1986.
The public register of the UK companies is maintained by the Companies House. It includes such publicly available information as registered address, a list of current and past officers and images of corporate documents. The Companies House is also responsible for the incorporation, registration and insolvency of companies.
Since cryptocurrency businesses are partially regulated, you'll possibly have to deal with the Financial Conduct Authority (FCA) whose main responsibility is to enforce AML/CFT regulations.
Types of Business Entities
You can choose from a variety of business structures suitable for participating in fully authorized cryptographic activities. The most common and secure business structures are Private Company Limited by Shares (Ltd), Public Limited Company (Plc) and Limited Liability Partnership (LLP).
They all have one common characteristic – the financial responsibility of shareholders is limited to the value of their investments in the company.
Private company with limited share (Ltd)
One of the most used business structures in the UK is Private Company Limited by Shares (Ltd). Benefits include protecting personal assets, tax planning and reducing taxes, and even improving professional image and trust. The shareholders shall bear responsibility for the obligations of a company only within the limits of their investments.
Features of a private company with a limited share (Ltd):
No minimum equity requirements
At least one shareholder (no residence requirement)
At least one director (who may be a shareholder)
Allowed to redeem shares
Directors can receive salaries and dividends that help optimize taxes
Necessary documents:
Memorandum of association
Articles of association
Application for registration
Confirmation of identity of all directors and shareholders
Confirmation of address of all directors and shareholders
Confirmation of registered office address
Financial auditing is mandatory, but small companies may be exempted from it if two of the following amounts are not exceeded:
Annual turnover – £10.2 million. (approx. 11.9 million. euros)
Total assets – £5.1 million (approx. 5.9 million. EUR)
Average number of employees – 50
However, shareholders holding at least 10% of the shares (by number or value) can still apply in writing for a financial audit by writing to the registered office of the company at least one month before the end of the fiscal year, which requires an audit.
Open Limited Liability Company (PLC)
This type of legal entity is selected if there is an intention to build a large-scale business. Shares of a joint-stock company (Plc) can be placed on the exchange and sold to the general public to attract capital. The company can then use the funds to finance R&D and other projects, repay debts or expand its activities.
Compared to any other limited liability company, the Public Limited Company (PLC) is subject to stricter regulation and control, especially if its shares are traded on the stock exchange. In order to ensure accountability and transparency, it was essential to put in place thorough reporting procedures.
Main features of the joint-stock company (Plc):
The name should end with the words Public Limited Company or their abbreviation Plc
Minimum share capital – 50,000 GBP (about 59,000 EUR), of which at least 25% must be paid before economic activity begins
At least two directors
At least one qualified company secretary
It is obligatory to invite shareholders to the Annual General Meeting of Shareholders (AOM), where accounts of a company are presented together with the declaration of dividends
You cannot buy your own shares out of capital or cash
Allowed to raise funds through loans and retained earnings
Financial auditing is mandatory and a qualified auditor is required for each financial year
Necessary documents:
Memorandum of association
Articles of association
Application for registration
Confirmation of identity of all directors and shareholders
Confirmation of address of all directors and shareholders
Confirmation of registered office address
Limited Liability Partnership (LLP)
The structure of a Limited Liability Partnership (LLP) is normally chosen by those who prefer to keep their tax liabilities limited and separate and are looking for different levels of partnership with no capital requirements.
This type of business structure is governed by the Limited Liability Partnership Act 2000 and the Limited Liability Partnerships (Application of Companies Act 2006) Regulations 2009 instead of the Companies Act 2006.
The main features of the limited liability partnership (LLP):
There is no equity capital, so capital laws do not apply
No memorandum of association or association charter
At least two members (without a maximum number) who should not be UK residents and both may be corporate
At least two nominated members (corporate or physical) at any time
Some or all partners should have limited commitments
Partners can directly manage business (instead of, for example, electing a board of directors)
Lack of rules for internal governance structure
Adequate accounting records should be maintained and annual accounts should be submitted to the House of Companies
All earnings are distributed without the possibility of saving them for the next tax year
He is not liable for corporate tax
For tax purposes, members have a separate meaning, meaning that each member is personally responsible for the payment of income tax and national insurance, which are charged to their individual profits
Nominated members are equivalent to directors and have more partnership management responsibilities than regular members. They must ensure that the company and its members meet all legal requirements and obligations. Any member may be appointed in accordance with the constituent instrument.
Necessary documents:
Written agreement (constitutive document) between members, including principles of operation, ways of entering and leaving the partnership, and profit sharing
Identity documents of all members
Confirmation of registered office address
Certificate without objection from the lessor
The instrument of incorporation should contain the following information:
Partnership name
Country (England, Wales, Scotland or Northern Ireland) and registered office address
Information on each member (identification, residence, etc.)
Details of each nominated member
Statement of initial material control
Typically, a Limited Liability Partnership (LLP) requires a financial audit. It may be discharged if it satisfies at least two of the following conditions:
Annual turnover not exceeding £10.2 million. (approx. EUR 12 million)
Balance not exceeding £5.1 million (approx. EUR 6 million)
Average number of employees not more than 50
For AML/CFT purposes, crypto companies of any legal structure are required to submit an Annual Financial Crime Report via RegData within 60 business days of the company's Accounting Reference Date (ARD).
UK
| | | | |
| --- | --- | --- | --- |
| Capital | Population | Currency | GDP |
| London | 67,791,400 | GBP | $47,318 |
What You Need to Do
After proper preparation of all the documentation required by law, registration can be completed within 24 hours. You can register your company online or give us this task.
To open an authorized cryptocurrency company in the UK, you need to take the following steps:
Select a unique and appropriate name
Prepare constituent documents
Recruitment to meet minimum legal requirements
Identifying and providing information about people with significant control over the company (e.g. voting rights)
Find and register a physical office in the UK (the mailbox number will not be enough)
Open a local corporate bank account
If necessary, transfer of equity capital to a new bank account
Development and documentation of internal AML/CFT policies corresponding to the size and complexity of your crypto business
Definition of the scope of activity of the company and accounting
Company Registration with Company House
If you create a joint-stock company (PLC), you must apply for a trade certificate from Company House confirming that the original equity has been raised and the company can start operations
Register with Her Majesty's Revenue and Customs (HMRC) within three months of registration
Apply to FCA for AML/CFT Crypto Resolution
A cryptographic company cannot start operating in the UK without FCA permission if it plans to engage in the following activities:
Exchange or arrange exchange of cryptocurrencies for fiat money or vice versa, or one cryptocurrency for another cryptocurrency
Install and operate a machine (such as an ATM) that uses automated processes to exchange fiat money for cryptocurrencies or vice versa
Providing cryptocurrency storage services on behalf of clients or private cryptographic keys designed to store, store and transfer cryptocurrencies
The process of authorization can take 6–12 months and cost 2000 GBP (ca. 2350 EUR) – 10000 GBP (ca. 12000 EUR). If you want to delve deeper into the specifics of crypto authorization in the UK and the prospects of your company, feel free to contact us – we will be happy to offer a personalized consultation that will help you decide whether the UK is a suitable jurisdiction.
Taxation of Crypto Companies in the UK
Cryptocurrencies aren't considered legal tender and are therefore taxed as traditional assets. One of the rare exceptions is VAT application which is when cryptocurrencies are treated as fiat money. Crypto companies are taxed depending on the purpose of their activities.
Crypto companies are liable for paying the following taxes:
Corporation Tax (CT) – 19%
Digital Services Tax (DST) – 2%
National Insurance Contributions (NIC) – rates vary depending on employee's earnings
Value Added Tax (VAT) – 20%
Stamp Duty (SD) – 0,5%
Our team of dedicated and quality-focused lawyers will be delighted to provide you with tailored, value-added support in establishing a fully authorised cryptocurrency company in the UK. From the very start of the process, you'll be backed with expertise in company formation, swiftly evolving AML/CFT legislation and taxation. Contact us today to receive a personalised offer.
FREQUENTLY ASKED QUESTIONS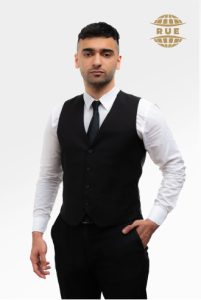 At the moment, the main services of our company are legal and compliance solutions for FinTech projects. Our offices are located in Tallinn, Vilnius, Prague, and Warsaw. The legal team can assist with legal analysis, project structuring, and legal regulation.
Company in Poland Sp. z o.o
Company in Czech Republic s.r.o.
Please leave your request