Gambling License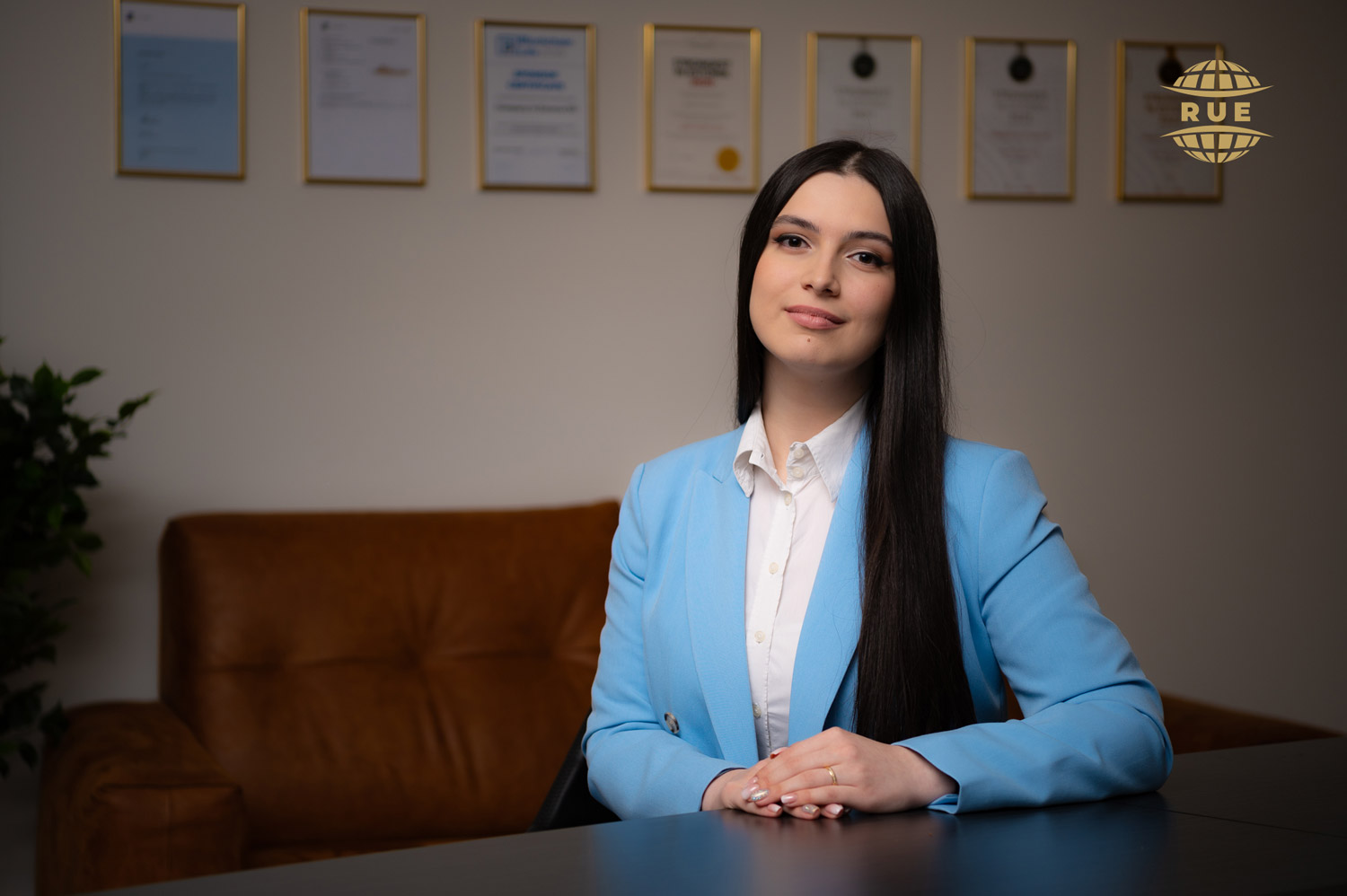 According to the Business Research Company, the global gambling market grew from 449,04 bill. USD (approx. 410 bill. EUR) in 2022 to a whopping 702,45 bill. USD (approx. 641 bill. EUR). The gambling market, especially online gaming, is expected to continue to grow over the years which suggests that there are plenty of opportunities to realize gambling business ideas.
Our team of experienced lawyers here at Regulated United Europe specializes in obtaining gambling licenses in the most favourable jurisdictions across the world and will be pleased to guide you through the process of opening a company and applying for a license in any country of your choice. If you haven't decided on the most suitable jurisdiction for your gambling business, keep on reading as we share 4 countries that are the most favourable for obtaining a gambling license in 2023.
Ready-made companies with Gambling license for sale
Our team here at Regulated United Europe will be delighted to support you in incorporating a company and obtaining a company with a gambling license in one of these favourable jurisdictions. With dedicated legal advisors, tax experts, and financial accountants at your side, you will find the incorporation and application processes easy, frictionless, and transparent. In addition, based on our experience in the gambling sector, we can offer the sale of ready-made solutions – ready-made companies that have a gambling license and can start providing gambling services on your behalf. Contact us now to schedule a personalized consultation and set the stage for long-lasting success.
Gambling license for sale
Regulated United Europe lawyers provide assistance in obtaining and renegotiating licenses for gambling and bookmaking for new owners. Our gambling experts have extensive contacts in the gambling industry and take part in leading gambling conferences such as SIGMA and SBC.
The procedure for re-issuing the gaming license to new owners is as follows:
Initial consultation of the client on the purchase of a gaming license (requirements to the licensee and the necessary documents, the procedure of re-registration of the license on the new owner);
Analysis of available documents of the client for re-registration of gambling license;
Assistance in completing the package of documents for re-signing gambling license;
Submission of the package of documents for the license to the regulator;
Representation of the client's interests in the licensing and other state bodies;
Renegotiation of the license to the client name.
Using our expert assessment of the ready-made gambling license company for sale, the procedure for acquiring a gaming license is fairly fast and can be completed in less than 2 weeks.
Why you need a gaming license
The gaming license allows you to provide legal online casino services and sports betting to customers from countries where this is not contrary to existing legislation. In addition, licensed companies gain better reputation and trust from customers and payment institutions, which open an account to accept payment. Any gambling establishment must have supporting corporate documents in order to properly pay taxes, pass all checks by local authorities and conduct its activities transparently, in order to avoid fines and legal proceedings.
Why to buy a company with a ready-made gambling license
If you are currently launching an ambitious and promising gaming project that requires almost immediate launch, the last thing you need is to go through the laborious process of creating and licensing a company that often takes months and even years. Instead of postponing plans to implement your online betting company or online casino, lawyers from Regulated United Europe offer to consider a faster alternative that will allow you to launch the game project in the shortest possible time. Our experienced team of gambling lawyers here developed a smooth process of buying a ready-made gambling license company in various jurisdictions, allowing interested entrepreneurs to start a new project in a matter of days.
Before you go into detail, it is necessary to understand that a ready-made gaming company is an already established, fully registered and licensed company without a history that can be purchased within a short period of time. Occasionally there is also the opportunity to buy a functioning gambling business and a working site, connected payment methods and player base. This means that by buying a fully licensed cryptocurrency company, you also purchase the appropriate gaming license and can launch your project in the least possible time.
What you need to consider when buying a ready-made gambling license company
Classifications and types of gaming licenses vary, and at the stage of selecting a company with a ready-made gambling license, you should make sure that the existing license corresponds to the details of your project.
In order to operate a casino, the owner of the company must have one or more licenses. This depends on the nature of the services provided. It is possible to obtain permits for playing activities, which are classified on the following grounds:
If it is about organizing a lottery, installing slot machines or online casinos, you will need a Class 1 license.
Establishment of pools and online betting requires a 2nd class license.
The ability to play bingo, poker or popular gaming portals obliges the owner of the gambling business to have a 3rd class license.
If a company is established for the purpose of further sales of software required for the organization of online casinos, then a Class 4 license is required
WHITE LABEL GAMBLING PLATFORM
Although our legal company Regulated United Europe does not offer the solution «white label», it is proud to cooperate with the leading developers of solutions for online casino «white label», which offer the best prices and the shortest time to launch an online casino or betting office. Our experienced legal consultants will be happy to assist you in the process of selecting the most suitable supplier and ensure compliance with all legal requirements and rules, and you will be able to quickly launch your own online casino.
In high-risk industries such as gambling, quality legal support is particularly important. Regulated United Europe has earned the trust of its customers due to its experience in the online gambling industry and its willingness to meet with its customers when implementing their ambitious projects and bold business ideas. Our team provides comprehensive legal support for obtaining international licenses in all areas of gambling, because your gambling projects can be implemented and achieve success only with the close cooperation of an experienced team of lawyers.
How much does a ready-made online casino license cost
There is no one-size-fits-all answer to this question, as in an industry as dynamic as online gambling, the situation may change every day. Each country where the online casino license is sold has its own fees and requirements to the structure of the company and the authorized capital. The cost of ready-made solutions in the gambling industry can vary from 50,000 euros in the case of the purchase of a ready-made solution in CostaRiquet and up to more than a million euros when buying a licensed company in Malta or buying an active gambling business with a working website and customer base.
Most popular countries for opening online gambling business:
Alderney, Cyprus, UK, Anjouan, Gibraltar, Kahnawake, Curacao, Costa Rica, Isle Of Man, Malta, Philippines.
Gambling Regulation Overview
To make it easier for our clients, our company has prepared an overview table with the information regarding the fees for the gambling licence acquisition in different jurisdictions across the world. This table helps our clients to calculate the exact time and expenses for the company incorporation and licence application. Please get in touch with our company and our specialist will be able to consult you on the regulations of a chosen jurisdiction.
| | Malta | Curacao | Isle of Man | Kahnawake | Costa Rica | Cyprus |
| --- | --- | --- | --- | --- | --- | --- |
| Period for consideration | 7–12 months | 2–3 months | 3–4 months | 2–3 months | 3–5 months | 2–3 months |
| State fee for application | 5,000 € | 5,000 € | 6089.24 $ | 40,000 $ | Various | from 30,000 € |
| Required share capital | from 40,000 € | No | Various | Various | No | 500,000 € |
| Corporate income tax | 5% | 2% | 0% | 0% | 0% | 13% |
| Annual fee for supervision | from 10,000 € | 25 € | 42624.68 $ | 20,000 $ | No | from 2,000 € |
| Local staff member | Required | Required | Required | Required | | No |
| Physical office | Required | Required | Required | No | No | No |
| Accounting audit | Required | Required | Required | Required | No | Required |
Curaçao is a constituent island country in the Kingdom of the Netherlands, lying just north of the Venezuelan coast. It has its own civil law system within which gambling licensees are regulated. Due to the relatively low regulatory entry barrier, flexible regulatory environment, and cost-effective solutions, the Curaçao gambling license has been the most popular license in 2023 in the entire world among gambling startups.
Curaçao offers 2 types of gambling licenses – the Master License and the Sub-License. However, only the Sub-License is available to new applicants. It permits holders to offer all types of gambling activities in more than 120 countries. The activities include land-based casinos, online gambling, sports betting, and such games as poker, blackjack, and bingo. The license is granted by one of the few Master License holders and is valid as long as the Master License is. Curaçao gambling licensees can't carry out transactions with the United States, the Netherlands, France, and Australia.
You can apply for a Sub-License from one of these Master License holders:
Antillephone N.V. #8048/JAZ
Curacao Interactive Licensing N.V. (CIL) #5536/JAZ
Cyberluck Curacao N.V. (Curacao-eGaming) #1668/JAZ
Gaming Curacao #365/JAZ
It's important to note that these Master License holders may have differing application requirements, as well as requirements for the operational processes and internal policies of the licensees. Therefore, you should carefully examine the conditions of and testimonials about each Master License holder before starting to work on an application. Bear in mind that our team of experienced lawyers can help you delve into it.
Why You Should Get a Curaçao Gambling License
There are several reasons why holding a Curaçao Gambling License is advantageous. Firstly, the application process is straightforward and the license can be obtained very quickly. It can usually be issued within about 2-6 weeks, provided that all the required documents are duly submitted. Compared to other jurisdictions, this is exclusively efficient and allows gambling entrepreneurs to start creating a profitable business in no time.
Moreover, while license application and maintenance fees vary depending on the Master License holder, generally, applying for and maintaining a Curaçao Gambling Sub-License doesn't require a lot of funds and it's probably the cheapest you can get. This approach lowers the entry barrier and creates opportunities for gambling startups with limited budgets. As a Curaçao licensee, you can allocate more funds to the business development, including the acquisitions of quality gaming software and hardware which will prepare you for more lucrative markets.
You also might be delighted to learn that a Curaçao Gambling Sub-License can be obtained entirely remotely. This includes opening a company in Curaçao, finding a Master License holder, preparing all the required documents for the application, as well as submitting the application. Such an approach allows you to save time and money while concentrating on the daily needs of your business.
Last but not least, the Curaçao jurisdiction has a very competitive taxation system that complies with international regulations. Gambling companies registered in the e-zones aren't subject to paying taxes on gross gaming revenue. Also, there's no VAT. Only a 2% rate applies to net profits.
How to Get a Curaçao Gambling License
To obtain a gambling license in Curaçao, you should first establish a local company. Private Limited Liability Company (B.V.) is among the most common legal business types and it requires at least one shareholder residing anywhere in the world, one director who's a Curaçao resident, and a local point of contact responsible for receiving business correspondence. The incorporation process is very efficient and can take only one day.
Then, to apply for a Curaçao Gambling Sub-License, you should meet the following legal requirements:
All involved persons must be at least 18 years of age
Company directors and shareholders must take a Fit and Proper Test
The gaming software to be used must be audited and certified
At least one physical server of the company must be located in Curaçao
The company must design and implement responsible gaming policies and procedures pursuant to national legislation
The company must design and implement internal AML/CFT processes and procedures pursuant to applicable national legislation
The company must appoint an internal compliance officer, whose role is to ensure compliance with AML/CFT regulations
The main steps of applying for a Curaçao Gambling Sub-License:
The applicant prepares all the required documents, including identification documents of involved persons, a Memorandum of Association, a detailed business plan, and copies of software agreements
Shareholders and directors complete Fit and Proper Tests and undergo applicable background checks
An authorized person submits an application along with the documents to the Curaçao Gaming Control Board (GCB)
The applicant transfers the applicable application fee
If the applicant intends to run an online gambling business, the domain name, server, and gambling platform are finalized
The Master Licensee's technical compliance team reviews the applicant's gambling software and hardware
If the information submitted by the applicant is successfully verified and satisfies all the requirements, a Sub-License is granted
Malta provides a robust regulatory framework with a quite high barrier to entry and is trusted by mature gambling companies who look for opportunities to attract experienced and large players as this customer segment knows that the Maltese gambling regulatory framework protects their interests. Having a Maltese gambling license is regarded as the best way to access the entire European market since it authorizes its holders to offer their activities across the EU. Considering that the requirements for obtaining a gambling license in Malta are very high, this jurisdiction isn't suitable for startups with limited resources.
Since Malta was the first EU country to legalize gambling, the country's gambling infrastructure is mature and of the highest standard. Moreover, the Malta Gaming Authority (MGA) builds on the existing experience by swiftly responding to the changing needs of the industry which encourages further growth. The authority supervises Maltese gambling businesses pursuant to the Malta Gaming Act of 2018.
Malta grants the following types of gambling licenses:
The Gaming Service License which is a business-to-consumer (B2C) license to offer or carry out a gaming service
The Critical Gaming Supply License which is a business-to-business (B2B) license to either supply and manage the material elements of a game or supply and manage the software, whether as a standalone or as part of a system, to generate, capture, control, or otherwise process any essential regulatory record and/or the supply and management of the control system itself on which such software resides
B2C and B2B gambling licenses are divided into the following types:
Type 1 – games of chance played against the house with the outcome determined by an RNG (includes casinos, slots, scratch cards, lotteries, secondary lotteries, and virtual games)
Type 2 – games of chance played against the house through a Matchbook (includes fixed-odds betting)
Type 3 – games played in a peer-to-peer manner (includes poker, betting exchanges, and bingo)
Type 4 – controlled skill games (includes fantasy sports betting)
Why You Should Get a Malta Gambling License
Malta is a member of the EU and Maltese gambling license holders have access to the European market which continues to prove its lucrativeness as in 2022 gambling businesses in Europe generated 108,5 bill. EUR in gross gaming revenue. This means that having a Maltese license can open up opportunities to maximize profits and growth.
If you have a mature gambling business and are looking to further develop it within the EU, getting a Maltese gambling license is the right step to take as Malta is a very reputable jurisdiction associated with legitimacy and trust. It signifies that the gambling operator has met stringent regulatory requirements and adheres to high standards of player protection and fairness which consequently attracts better business partners and players with larger funds.
Malta has a well-developed technical infrastructure that supports online gambling operations, ensuring reliable and secure services for players. Moreover, you'll be assured that all regulatory matters are looked into and resolved efficiently as the MGA provides regulatory support and guidance to license holders, helping them to understand and comply with the applicable laws and regulations.
The Maltese taxation system is quite favorable for gambling licensees. Maltese gambling companies are generally subject to a 5% Gaming Tax applied to gross gaming revenue (GGR) generated from gambling activities by Malta-based players. Generally, companies are also subject to a 35% Corporate Income Tax, but international trading companies and international holding companies can ultimately reduce it to 5% which is one of the major advantages of holding a Maltese gambling license.
Also, you'll be pleased to know that in Malta you're allowed to obtain an unlimited number of domains at no extra fees. Operating multiple gambling domains allows businesses to diversify their offerings. This means that you'll be able to target different markets, cater to various player preferences, and provide a more comprehensive range of gambling products and services without having to allocate more money to the authority.
How to Get a Maltese Gambling License
To apply for a Maltese license, you first have to open a Maltese company. For larger businesses, one of the most common legal business structures in Malta is a Public Limited Company (PLC) which can be registered within 2 weeks, provided that all the required documents are duly prepared in advance. This type of company can raise capital by issuing shares to the public through an Initial Public Offering (IPO).
Minimum share capital requirements differ depending on the type of license:
Gaming Service License

Type 1 and Type 2 – 100,000 EUR
Type 3 and Type 4 – 40,000 EUR

Critical Gaming Supply License – 40,000 EUR
If you're applying for multiple types of licenses, you'll be required to meet the above share capital requirements cumulatively. However, the required amount is capped at 240,000 EUR.
To be eligible for a Maltese license, a gambling company must have all the required key roles taken up by experienced, competent, and honest persons. The MGA imposes exceptionally stringent rules on the applicants in order to ensure that only companies with impeccable reputations, compliant operations, and excellent standing are licensed. The application assessment process takes 7-12 months, during which every aspect of the application is thoroughly checked and verified. It includes holding a systems audit, reviewing original bank references, and carefully examining third-party agreements.
The key steps of the gambling license application process in Malta:
For company shareholders and directors, the completion of the Fit and Proper Test and AML due-diligence procedures
The transfer of the license application fee (5,000 EUR)
The submission of the required documents to the MGA
The conduct of a systems audit by an independent auditor
A license is issued once a positive audit report is submitted to the MGA
Successful applicants are issued a Maltese license which comes with the following annual fees:
Gaming Service License – 10,000-25,000 EUR
Critical Gaming Supply License – 3,000-35,000 EUR
Kahnawake is an autonomous First Nations reserve located in Canada, opposite Montreal. The first gambling regulations in Kahnawake were enacted in 1996 which is when the Kahnawake Gaming Commission (KGC) was also established as a regulatory body to oversee and license gambling operations based within Kahnawake. Over the decades, the authority has accumulated a lot of expertise and earned a good reputation.
Kahnawake has become a popular destination for gambling startups for its streamlined and relatively inexpensive licensing process. The licensing process in Kahnawake is generally considered to be more straightforward and less burdensome than in some other jurisdictions. This can save time and resources for startups trying to enter the market quickly. It's important to note that the Kahnawake gambling license doesn't allow its holders to offer their services in the USA.
In Kahnawake, there are the following types of gambling licenses:
The Interactive Gaming License permits holders to provide internet services to Authorized Client Providers (since 1999, only one license has been granted)
The Client Provider Authorization which authorizes holders, known as Authorized Client Providers, to conduct interactive gaming from the co-location facility and other premises in Kahnawake (the most common gambling license)
The Casino Software Provider Authorization permits holders to locate and operate interactive gaming equipment at the co-location facility owned and operated by the Interactive Gaming Licence holder and provide casino software to third-party operators
The Live Dealer Studio Authorization allows holders to operate a live dealer studio, manage live dealer games, and conduct interactive gaming-related activities from premises in Kahnawake
The Inter-Jurisdictional Authorization permits holders with a foreign gaming license to move some or all of their equipment and/or staff to Kahnawake
The Key Person Permit authorizes holders to be employed by either the Interactive Gaming License or the Client Provider Authorization holder
Why You Should Get a Kahnawake Gambling License
Although Kahnawake is located in Canada, it has the authority to regulate its own gambling activities independently. This autonomy allows the KGC to set its own regulations, which can be more flexible and tailored to the specific needs of the online gambling industry. While you can enjoy the regulatory flexibility and relatively lower barrier to entry, you should also note that the KGC is a well-established and reputable licensing authority in the gambling industry.
Holding a license from the KGC enhances the credibility and trustworthiness of the operator, providing assurance to players that the platform operates with integrity and fairness. Those players can come from any markets where gambling is legal as the KGC license allows operators to access international markets. The license's reputation extends beyond Canadian borders, attracting players from around the world who recognize the KGC's standards and oversight.
In Kahnawake, you can obtain an unlimited number of domains without a supplementary charge. With multiple domains, a gambling company can create distinct brands for each domain, targeting different customer segments. This can help strengthen your company's brand identity and increase brand loyalty among various groups of players which eventually positively affects the bottom line of your company.
Kahnawake offers competitive tax rates for licensed operators. Gambling licensees are subject to a 0% Corporate Tax on all gross gaming revenues and there aren't additional gaming taxes. The lower tax burden can lead to higher revenue for operators, making Kahnawake an attractive destination for startups and established companies alike.
How to Get a Kahnawake Gambling License
To obtain a gambling license in Kahnawake you don't need to open a local company as already existing foreign companies can also be eligible applicants. The licensing process typically involves several stages and requires the applicant to meet various regulatory requirements. The application process consists of 3 phases – the application phase, a preliminary 12-month permit, and ongoing monitoring of the license. If all the documents are duly prepared in advance, the first phase can take 2-3 months after which successful applicants are granted a license for an initial 6 months. Overall, the Client Provider Authorization is valid for 5 years.
The main steps of the first phase are the following:
Application preparation with which our team of experienced gambling license consultants can help you; the length of the preparation period depends on the complexity of the business model
Payment of the application fees to the KGC
Application submission to the KGC
The conduct of thorough due diligence and background checks by the KGC (the process can take at least several weeks depending on the complexity of the ownership structure and the backgrounds of the individuals involved)
A financial review to verify the financial stability and soundness of the applicant with the aim to ensure they have the necessary funds to operate a gambling business successfully
A technical review to assess the technical aspects of the gambling platform in order to ensure it meets industry standards for security, fairness, and player protection
Compliance review to ensure the applicant's compliance policies and procedures are in line with regulatory requirements, including responsible gambling measures
The Isle of Man is a self-governing British Crown dependency, located between Great Britain and Ireland. The Isle of Man Gambling Supervision Commission (GSC) is the regulatory authority responsible for overseeing all gambling activities conducted within the jurisdiction of the Isle of Man. Its responsibilities include the imposition of compliance with the Gambling Act, ensuring the protection of players, and the enforcement of anti-money laundering and counter-terrorist financing regulations.
Gambling license holders from the Isle of Man can operate in various markets worldwide as its regulatory framework is reputable and internationally recognized. For instance, the UK is a significant and lucrative market for online gambling, and Isle of Man licensees can target British players with their services. However, the Isle of Man isn't a member of the EU, therefore, this license isn't suitable for entering the EU market.
In the Isle of Man, there are 4 types of gambling licenses:
The Full License permits license holders to conduct business-to-consumer (B2C) activities and provide white-label solutions to other operators
The Sub-License is suitable for operators who are only starting out in the gambling industry and intend to conduct B2C activities as these licenses are linked to Full License holders providing software, games, and other facilities or resources
The Network Services License permits holders to accept customers registered with casinos licensed in other jurisdictions without additional re-registration process
The B2B Software Supplier License authorizes standard fiat platform providers and blockchain-based software providers to offer software to Isle of Man operators
Why You Should Get an Isle of Man Gambling License
The Isle of Man has a well-established and robust gambling infrastructure that has attracted numerous gambling businesses looking for a favorable jurisdiction. It has invested a lot in high-speed internet connectivity and state-of-the-art IT facilities. Also, the Isle of Man hosts advanced data centers that provide secure and reliable hosting services for online gambling platforms. These data centers help ensure that licensed operators can offer smooth and uninterrupted gaming experiences to players from various countries.
Moreover, the Isle of Man is a reputable offshore financial center with a stable and well-regulated banking sector. It's home to a range of financial service providers with expertise in the gambling industry who understand the unique financial needs and challenges faced by gambling operators. Isle of Man banks have experience in dealing with gambling-related transactions and can offer tailored solutions to suit the industry's requirements. Moreover, Isle of Man banks uphold strict confidentiality standards, ensuring the privacy and security of their clients' financial information.
The Isle of Man's taxation framework also makes it an attractive jurisdiction for gambling businesses. The tax rates for Isle of Man gambling licensees vary from 0,1% to 1,5% of the gross gaming yield (GGY) which is undoubtedly very advantageous compared to other jurisdictions. The Corporate Tax rate of 0% is applied to most types of income. Distributed dividends, royalties, and interest paid to non-Manx residents are exempt from the Withholding Tax.
How to Get an Isle of Man Gambling License
To apply for a gambling license from the Isle of Man, you first have to incorporate a company limited by shares in the Isle of Man. A Public Limited Company (PLC) is a good option for those who want to raise capital by issuing shares to the public through an Initial Public Offering (IPO). It provides a significant avenue for funding expansion and growth initiatives and can be registered within several days. The main requirements include 2 local directors, a qualified company secretary, and a registered office in the Isle of Man.
Other requirements for gambling license applicants include the following:
Evidence of financial capabilities to conduct a gambling business
Evidence of having internal policies and procedures for the risk assessment of and reporting related to money laundering and terrorist financing
Evidence of internal procedures and policies for responsible gambling
​​Game servers must be located on the Isle of Man
RNGs and gambling systems must be certified by an approved independent software testing house
The application fee is 5,000 GBP (approx. 5,800 EUR). During the application assessment process, the GSC can request to meet with the Designated Official and Operations Manager to discuss the business model and gain a deeper understanding of the key aspects of the proposed business model. Provided that all the required documentation and information necessary for the license application is duly prepared and communicated, a gambling license can be obtained within 3-4 months which is very fast compared to other reputable jurisdictions.
Our team here at Regulated United Europe will be delighted to support you in incorporating a company and obtaining a gambling license in one of these favorable jurisdictions. With dedicated legal advisors, tax experts, and financial accountants at your side, you will find the incorporation and application processes easy, frictionless, and transparent. Contact us now to schedule a personalized consultation and set the stage for long-lasting success.
FREQUENTLY ASKED QUESTIONS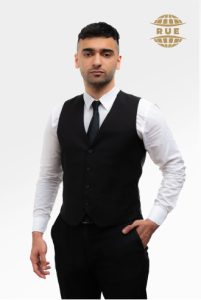 At the moment, the main services of our company are legal and compliance solutions for FinTech projects. Our offices are located in Tallinn, Vilnius, Prague, and Warsaw. The legal team can assist with legal analysis, project structuring, and legal regulation.
Company in Poland Sp. z o.o
Company in Czech Republic s.r.o.
Please leave your request