Since 2017, FinTech lawyers united in the RUE (Regulated United Europe) began to assist in the licensing of crypto and FinTech projects in Estonia. With the experience of participating in FinTech conferences around the world and helping to obtain a large number of crypto, gambling, forex, PSP and EMI licenses in Europe. Our team has gained vast experience and partners around the world in the field of finance and blockchain. After more than 6 years of successful activity, the number of jurisdictions we offer has expanded significantly, and now we are pleased to offer the implementation of the project in any EU country where there is a legal field for decentralized finance.
Crypto regulation overview
To make it easier for our clients our company has prepared an overview table with the information regarding the fees for virtual currency licence acquisition in different European jurisdictions. This table helps our clients to calculate exact time and expenses for the company formation and licence application. Please get in touch with our company and our specialist will be able to explain in detail the regulations of a chosen jurisdiction.
| | Lithuania | Czech | Poland | Estonia | Switzerland | Malta |
| --- | --- | --- | --- | --- | --- | --- |
| Period for consideration | up to 1 month | up to 1 month | up to 2 months | up to 6 months | from 8 months | up to 9 months |
| State fee for application | No | 250 € | 133 € | 10,000 € | from 1,750 € | 24,000 € |
| Required share capital | 125,000 € | from 0,04 € | 1,077 € | from 100,000 € | from 300,000 € | up to 730,000 € |
| Corporate income tax | 5 – 15% | 19% | 15% | 0% | 11% – 24% | 35% |
| Annual fee for supervision | No | No | No | No | No | from 3,500 € |
| Local staff member | Required | No | No | No | No | At least 3 |
| Physical office | Required | No | No | No | No | Required |
| Accounting audit | Required | No | No | No | No | Required |
Regulated United Europe is constantly striving to improve its performance and the level of services provided, based on constant feedback from clients and capturing market needs for legal services in various European countries. The response time to customer inquiries/emails is also kept to a minimum.
In the area of pricing, Regulated United Europe is also trying to adapt to the needs of clients by providing a fixed price for most of the legal services provided, despite the fact that in most European countries hourly legal fees are mainly applied.
We provide legal advice and daily support to our clients at every stage of their project implementation. Complex solutions are developed by a team of experienced lawyers individually for each client.
Regulated United Europe BLOG
Fintech lawyers and financial advisors from RUE (Regulated United Europe) have created a blog where they publish the latest changes in the legislation of European countries in the field of cryptocurrency and VASP (Virtual Asset Service Provider) for the convenience and information of everyone who is interested in the cryptocurrency legislation of Europe. We base our articles on topics that are important for today's entrepreneurs working in the field of cryptocurrency, fintech projects, blockchain and IT-related businesses. If you cannot find the information you are interested in in our blog, please contact us in a convenient way for you.
Regulated United Europe Partners
The employees of Regulated United Europe interact with European regulators and government departments on a daily basis and are ready to represent your company in the most appropriate country. We highly value partnership and long-term cooperation in business and try to expand our partner network every year.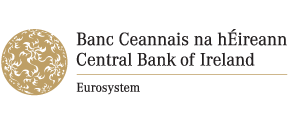 At the moment, the main services of our company are legal and compliance solutions for FinTech projects. Our offices are located in Tallinn, Vilnius, Prague, and Warsaw. The legal team can assist with legal analysis, project structuring, and legal regulation.
Company in Poland Sp. z o.o
Company in Czech Republic s.r.o.
Please leave your request