Crypto License in Portugal
In April Bison Bank was authorized to offer cryptocurrency storage and trading services in Portugal. Bison Bank, a Portuguese financial institution, obtained a license from the central bank of Portugal (Banco de Portugal) to operate as a virtual asset service provider (VASP), announced on Thursday Banco de Portugal.
According to Portuguese media outlet Sapo, Bison Bank will create a special business unit Bison Digital Assets to exchange virtual assets.The division is the first legal entity in Portugal owned by a bank authorized by Banco de Portugal to offer depository and cryptocurrency trading services.
Due to the rapid development of the Fintech industry, blockchain technology in general and cryptocurrency in particular are the subject of discussion by the Portuguese government.
Over the past few years, these technologies have attracted public attention mainly because of the rising cost of Bitcoins, the increased interest in holding ICOs in Portugal and other countries, and their market capitalization.
Those who intend to create a cryptocurrency in Portugal or a cryptographic company to carry out transactions with cryptographic assets should be required to register with Banco de Portugal before starting their operations.
Obtaining authorization for cryptographic activities in Portugal is required for virtual asset providers such as:
Exchange service providers between virtual assets and fiat currencies.
Exchange service providers between one or more forms of virtual assets.
Service providers that allow the transfer of virtual assets from one address or wallet to another.
Custom wallet service providers (cryptographic exchanges and similar cryptographic companies).
Cryptocurrency Licence in Portugal
Cost of cryptocurrency license
| | |
| --- | --- |
| PACKAGE «COMPANY & CRYPTO LICENSE IN Portugal» | 14, 900 EUR |
PACKAGE «COMPANY & CRYPTO LICENSE IN PORTUGAL» INCLUDES:
Company establishment in Portugal
Preparation of company documents
Drafting and preparation of a Power of Attorney for the Company's Shareholder(s) &
Director(s)
Assistance to register Tax ID (NIF)
Registration of the Beneficial Owner (RCBE)
Assistance on bank account opening
Sending an Overview of the steps required to obtain a license and
authorization.
Review of the business model and the structure of Cryptocurrency Company
Ensure communications with the Bank of Portugal
Support in the collection and preparation of the necessary documents
Support to apply for licences
Follow up with the competent authority
The Central Bank is the competent authority for the registration of crypto companies in Portugal and the verification of compliance with applicable legal and regulatory provisions governing the implementation of AML by the above-mentioned persons.
The Bank of Portugal is the Portuguese competent authority responsible for the registration of organizations intending to act as virtual asset service providers and the verification of compliance with legal and regulatory provisions, regulating the prevention of money laundering and terrorist financing (AML/CFT).
Banco de Portugal's control over virtual asset service providers, as defined by Law No 83/2017 of 18 August 2017, is limited to the objectives of AML/CFT and does not extend to other areas of prudential, market behavior or any other nature.
Activities with virtual assets to be registered with the Bank of Portugal and regulated in Portugal
The following activities or transactions involving virtual assets in Portuguese territory are subject to prior registration with the Bank of Portugal, including when the applicant is engaged in another profession or activity, provided by Law No 83/2017 of 18 August 2017:
Exchange of services between virtual assets and fiat currencies or between one or more forms of virtual assets;
Services for the transfer of virtual assets;
Storing and/or administering virtual assets or tools to control, hold, store or transfer such assets, including private encrypted keys.
The following natural or legal persons are active in Portuguese territory:
Legal or legal persons considered as legal persons incorporated in Portugal for the implementation of activities with virtual assets;
Natural or legal persons or entities regarded as legal persons domiciled or legal entity in Portugal engaged in activities with virtual assets;
Other natural or legal persons or entities regarded as legal persons who, in connection with the operation of virtual assets, are obliged to report their activities to the Portuguese tax authorities.
GENERAL PROVISIONS
In order to obtain a crypto-sharing license in Portugal, a number of requirements must be fulfilled, which include the following:
Request from IBCM for prior authorization to license a company in the Portuguese Free Economic Zone;
The registration procedure of a Portuguese company;
Obtaining an MBCM license;
Application for a license to exchange cryptocurrencies with the Bank of Portugal;
Appointment of an anti-money laundering officer and a local director;
Opening a settlement account with a Portuguese bank;
In Portugal, there are no border restrictions or obligations for declaring assets in cryptocurrency. There is no separate obligation to report, in the case of payments in cryptocurrency above a certain threshold, except for transactions in which an obligated person subject to the Portuguese AML Act may participate, In such a case, the person concerned would be required to report suspicious transactions or activities regardless of the amount involved.
Financial institutions are required to assess transfers from and to virtual platforms for trading assets in the light of ML/TF prevention rules. They require financial institutions to fulfil a number of responsibilities, including, for example:
Identification and knowledge of their clients;
Storing of documents concerning customers and transactions;
Examining and reporting suspicious transactions;
Adoption and implementation of internal controls that take into account the EA/TF risks specific to each organization.
No restrictions or obligations to declare cryptocurrency assets
No minimum share capital requirement for the company
No income tax on cryptocurrency income
Possibility to purchase real estate for cryptocurrency
REQUIREMENTS
Certified/legalized copies of passports of all participants;
Apostille/Legalized power of attorney for the registration of the company from all participants;
certified/legalized certificate of legality at the place of citizenship of all participants;
The power of attorney of the Company's directors to hire employees and apply for a license;
Summary from all participants of the enterprise;
Physical presence in Portugal (office);
Local authorities (at least one of the directors must be resident in Portugal);
Local anti-money laundering officer.
COMPANY REGISTRATION
In addition to documents for registration, 3 company names must be provided – in Portugal, repeated company names are prohibited, several names are required to select a possible option.
To register a company, it is also necessary to determine the types of economic activities that the company plans to carry out.
It is also necessary to determine the size of the minimum authorized capital. Despite the fact that the law established a limit – 1 euro.
The procedure for establishing creating a crypto company:
Identification of future activities and developing a business plan.
Selection, verification, and reservation of a commercial name for a crypto company.
Collection of information about the beneficiaries, founders, and managers of the company.
Finding a registration address for a crypto company.
Preparation of constituent and registration documents.
Formation and submission of a package of necessary documents for registration.
State registration, if approved.
Registration for tax and employment purposes.
Obtaining additional licenses for regulated activities.
After the registration of the company, in addition to previously collected documents, the opening of an account with the Portuguese bank requires separately:
Agreement on the establishment of the company;
Extract from the State Register of Companies;
Extract from the register of beneficiaries;
Names of parents of the account manager;
Mobile phone number;
E-mail address.
Crypto regulation in Portugal overview
| | | | |
| --- | --- | --- | --- |
| Period for consideration | 5 months | Annual fee for supervision | No |
| State fee for application | 475 EUR | Local staff member | Required |
| Required share capital | No | Physical office | Required |
| Corporate income tax | 21% | Accounting audit | Required |
RESPONSIBILITIES
Companies that carry out crypto operations, among other things, carry out the following actions:
Identify clients, as well as their representatives, in the cases provided by law, request at least an identity card (for a natural person) or registration documents (for a legal person);
Take all reasonable steps to understand the ownership structure and control of the customer;
To be informed of the purpose and intended nature of the business relationship;
Formation of risk profile of the client depending on peculiarities of transactions, source and destination of funds within the framework of business relationship or a one-time transaction;
Collect, store and update information about customers and transactions with cryptographic assets;
Apply simplified or strict control procedures under certain conditions;
Refuse to carry out the transaction if there is a risk of money laundering and financing of terrorism;
Submit general reports, as well as cases related to the laundering of money derived from crime and the financing of terrorism;
Training of personnel responsible for compliance with the rules on combating money-laundering and the financing of terrorism.
MAIN RISKS
According to the Bank of Portugal, there are several types of risks connected to the cryptolicense business in Portugal.
Transactions in virtual assets have associated risks for their users as well as for all market participants. In line with the warnings by the European supervisory authorities and the National Council of Financial Supervisors, the Banco de Portugal draws your attention to the following risks:
Virtual assets are not legal tender in Portugal, meaning that they need not be accepted at nominal value;
Unlike regulated payment instruments, there is no legal protection that guarantees buyback rights for consumers who use virtual assets to make payments;
In the event of total or partial impairment of virtual assets, there is no fund to cover any losses incurred by their users, who will have to assume all the risks associated with transactions using these tools;
Users of virtual assets may lose their money on the trading platform;
Transactions with virtual assets can be used illegally, in criminal activities, including for ML/TF.
MORE GENERAL INFORMATION
Cryptocurrency in Portugal is used to pay for services or goods that sellers accept this type of payment. This is especially advantageous for real estate sellers in Portugal.
Portugal is also attractive for obtaining a residence permit for foreigners, as this requires an investment in real estate of about 500 thousand euros.
By abandoning the income tax that was levied on individuals receiving income from the sale of cryptocurrency, the country's leadership created more favorable conditions for the development of this business. Thus crypto traders can conduct financial activities without paying fiscal fees.
During the sale of goods or services, Portuguese tax law provides for a VAT rate of up to 23 per cent in some cases. However, the authorities have exempted crypto payments from the need to pay value added tax.
It is common practice in Portugal to pay for property in cryptocurrency. Thus, the first sale of real estate in Portugal for Bitcoin was made in 2018. The property that was sold during the transaction is located near Lisbon. This case was the first and gave a start for other real estate sellers, so today such transactions are drawn up regularly, and as payment cryptocurrency is used.
More about taxation of crypto business in Portugal.
Portugal
| | | | |
| --- | --- | --- | --- |
| Capital | Population | Currency | GDP |
| Lisbon | 10,352,042  | EUR | $24,910 |
FREQUENTLY ASKED QUESTIONS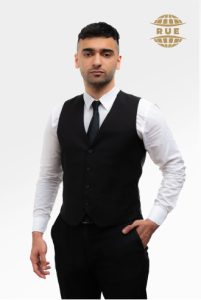 At the moment, the main services of our company are legal and compliance solutions for FinTech projects. Our offices are located in Tallinn, Vilnius, Prague, and Warsaw. The legal team can assist with legal analysis, project structuring, and legal regulation.
Company in Poland Sp. z o.o
Company in Czech Republic s.r.o.
Please leave your request