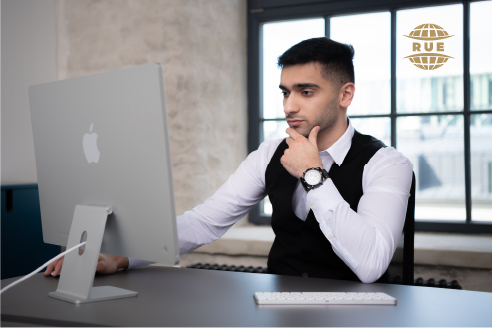 A group of international lawyers from RUE (Regulated United Europe) provides comprehensive legal services for crypto projects.
We help our clients navigate European legislation and provide legal support for various blockchain projects. We work closely with customers to understand their goals and develop a way to help them achieve them. Our legal support of blockchain projects is carried out by well-established teams of lawyers who have experience in many areas of law related to digital currencies, such as corporate law, securities and exchange law, intellectual property, compliance with banking legislation, private capital, real estate, M&A transactions, as well as privacy, data protection and cybersecurity.
Digital technologies contribute to the development of related modern markets, in particular, the cryptocurrency market and fintech projects. A significant number of automated digital platforms are built on Blockchain technology, and the implementation of transactions through smart contracts is no longer something unusual in the modern world, especially when it comes to crypto-assets and their transaction enforcement. At the same time, modern technologies and methods of their implementation require modern solutions, in particular in the legal sphere – because it is complex and professional legal support will be able to ensure the launch of the relevant project in the legal field, and to protect them from future problems with legislation.  The main nuance in this field of activity is that a significant part of modern blockchain and crypto-projects is either unregulated in the ordinary legal field or only partially regulated. Thus, a balanced legal position regarding the launch of a project in the sphere of crypto-assets or fintech requires lawyers to have in-depth knowledge in various branches of law and the ability to find innovative solutions, considering all the requirements of applicable legislation in European countries.
Another feature of the support of projects in this area is the presence of special regulatory bodies in different countries of the world, each of which has its own vision and interpretation of a particular project or a specific sphere related to crypto-assets. For example, the position of the SEC (Securities and Exchange Commission) or the CFTC (Commodity and Futures Trading Commission) in the US regarding the Bitcoin cryptocurrency «unicorn», according to which this digital currency is recognized as both a money and a tangible asset, that is necessary consider when planning a crypto or blockchain project. Otherwise, the requirements of US federal law can be violated, which can lead to negative consequences for both the company implementing the project and its founders or beneficiaries.
Since the lawyers from Regulated United Europe have in practice solved many complex issues in the sphere of crypto-and-fintech-projects, our experience allows us to ensure the proper and most secure support from the legal point of view.  Of course, we always have the possibility to contact our foreign partners to solve legal issues in some European jurisdictions.
Legal support of crypto project
Our legal services for blockchain, crypto, and fintech projects are generally not limited to performing a single task for the client, as this type of service involves several stages of their execution and the complexity of the services provided. That is why we always suggest our clients to involve a competent lawyer in the project at the earliest stage – then we can not only become part of the client's project team from the very beginning, but also assess the full scope of tasks and provide quality legal support for the project at all stages of implementation.
In the initial phase of the project, we provide general advice on the choice of jurisdiction for the project, the development of a general legal model for its implementation and legal support of the entire business model. Also, depending on the specifics of the project, we start to prepare draft documents related to the project – as a rule, these are non-disclosure agreements, partnership agreements between the founders, agreements on the involvement of third-party contractors and service organizations, and corporate documentation.
In addition, we pay special attention in these projects to the analysis of the regulatory environment in different countries of the world, especially if the project is multinational. In this case, the most important thing for us is to make sure that its implementation will not violate the requirements of the legislation of each specific jurisdiction in which the project will be launched and choose the most appropriate country for its implementation.
Of course, another aspect that we pay attention to is the need to obtain licenses to handle cryptocurrency assets in one or another jurisdiction, because in most countries of Europe, compliance with this condition is mandatory. This is particularly true for such activities as token issuance (token sale), cryptocurrency exchanges and crypto exchange platforms. In this context, it is also important to study and analyse the practices of the regulatory bodies of each country – securities commissions, central banks, bodies that regulate financial institutions.
Blockchain legal services provided by our company:
Legal consulting and comprehensive support of blockchain projects: mining, crypto exchanges, crypto funds, etc.;
Analysis of the legal risks of a crypto project;
Development of the corporate structure and registration of the company to launch the project;
Tax law advice, tax planning for crypto project;
Documentation preparation: White paper, User Agreement, AML Policy, Privacy Policy, Terms of Use, Risk Disclosure, etc;
Obtaining a license and authorization to operate;
Support and legal security of the project;
Compliance with the requirements of the legislation on the prevention of money laundering, criminal proceeds and financing of terrorism, AML/CTF compliance;
Advice on the protection of personal data, GDPR compliance; preparation of legal opinion on compliance with the requirements of payment systems (VISA, MasterCard).
| | |
| --- | --- |
| Legal Services for Crypto Projects | 1,500 EUR |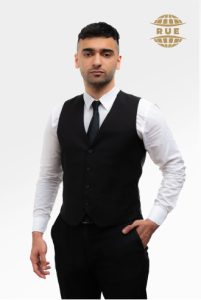 At the moment, the main services of our company are legal and compliance solutions for FinTech projects. Our offices are located in Tallinn, Vilnius, Prague, and Warsaw. The legal team can assist with legal analysis, project structuring, and legal regulation.
Company in Poland Sp. z o.o
Company in Czech Republic s.r.o.
Please leave your request