Crypto License in Ireland
One of the most favourable locations for establishing a crypto business within the EU is Ireland. Coinbase and Gemini are among some of the major names in the digital currency industry. As an EU gateway to crypto trading, Ireland offers reasonable conditions for obtaining a cryptocurrency license, so cryptocurrencies are widely supported on a national level.
When it comes to comparing cryptocurrency with traditional currencies, it is imperative to note that whereas fiat (or traditional) currencies also exist in digital format, crypto exists only digitally. The term "virtual asset" is also commonly used to refer to cryptocurrencies. As a physical asset, a virtual asset is anything that can be traded digitally, transferred or used for investment or payment purposes. Fiat currencies are not represented digitally.
Regulatory distinctions are also evident, as both areas of financial activity have very different requirements for establishment and licensing.
Ireland crypto license
COST OF CRYPTOCURRENCY LICENSE
PACKAGE «COMPANY & CRYPTO LICENSE IN IRELAND»
THE PACKAGE OF «THE COMPANY AND CRYPTO LICENSE IN IRELAND» INCLUDES:
Preparation of business plan, company management structure and other financial documents
Company formation in Ireland
Submission of registration forms to the CBI
Application for authorization with the CBI
Communication with regulatory authority during the application phase
Legal documents – AML, KYC, IT/Security policies, etc.
Appointment of the necessary staff
Bank account opening
Financial services licenses and cryptocurrency regulation in Ireland
A Virtual Asset Service Provider (VASP) in Ireland is a company that offers exchanges between crypto currencies or between crypto and fiat currencies. A cryptocurrency license is required for companies that trade virtual assets. A VASP conducting business in Ireland is considered a "designated person" according to the legislation. AML and CFT networks regulate them, so they must follow their rules.
It is the Central Bank of Ireland which handles licensing procedures, issues cryptocurrency licenses (or denies applications) and controls licensed financial service providers in Ireland. The agency issues authorizations rather than licenses in a traditional sense. Among the operations that can be performed under such an authorization are:
Fiat currencies and virtual assets exchanged
Virtual asset trading involves one or more types of assets
An individual transfers virtual assets on behalf of another (also called a client, user, or customer of a financial services provider) from one address or account to another.
Storage wallet hosting and maintenance
Issuing or selling virtual assets as part of their financial services.
Cryptocurrency licences obtained in large numbers
Set up your company quickly, easily, and cheaply
Taxation with a low income tax rate that is advantageous
Residency in Ireland is possible
FORMAL REQUIREMENTS FOR OBTAINING A CRYPTOCURRENCY license IN IRELAND
The Central Bank will be responsible for registering applicants for AML/CFT. VASP's AML/CFT registration application must be approved by the Central Bank after the Central Bank verifies:
AML/TF risks associated with the company's business model are effectively addressed by the company's anti-money laundering/counterfinancing of terrorism policies and procedures.
It is appropriate and correct for the company to have a competent management team and beneficial owners.
AML/CFT compliance is required to be met by SAPs in accordance with DSS 2010-2021, Part 4. The following are among them:
Assessing their business' ML/TF risks
For their customers, they conduct Customer Due Diligence (CDD)
Clients' operations are monitored on an ongoing basis
When money laundering or terrorist financing is suspected or known, suspicious transaction reports are sent to the Financial Intelligence Unit of Ireland and the Revenue Commissioner
Policy and procedure development and implementation for anti-money laundering/counterterrorism financing
Relevant documents should be retained
A continuous anti-money laundering/counterfinancing of terrorism training program for all employees.
Senior VASP employees must meet additional formal requirements. In spite of the fact that the Central Bank has not expressed any expectations on the locations of the directors of the applicant companies, the territoriality principle enshrined in the EU anti-money laundering directives and section 25 of the CJA2010 still applies. In order to qualify for a Central Bank loan, the claimant firm must be physically located in Ireland. To act as a contact person with the Central Bank, there should also be at least one senior executive based in Ireland.
To ensure registration of applicants who meet these requirements, the Central Bank uses a robust, structured, and risk-based process. Each registration application will be processed as expeditiously as possible, fulfilling the Central Bank's responsibility to act as a strict and effective regulator.
Origin and scope of activity requirements
For anti-money laundering/terrorist financing purposes, all SAPs established in Ireland must be registered with the Central Bank.
The Central Bank requires all companies providing financial services, related to virtual assets, from Ireland that are not established in Ireland or do not operate as CSSA immediately prior to the entry into force of the 2021 Act to register with the Central Bank.
In order to apply for registration with the Central Bank, VASPs operating in Ireland prior to the 2021 Act have three months.
In order for a company to conduct business as VASP, it must register with the Central Bank if it is currently authorized for prudential and/or business services by the Central Bank.
As part of its commitment to ensure the strict and effective discharge of its functions, the Central Bank will process every application for registration as quickly as possible.
Formalities involved in establishing a financial services company in Ireland
This jurisdiction allows registration of private limited companies. Shareholders will only be liable for the amount they invested if they choose this option.
The following steps are involved in setting up a business in Ireland:
Analyzing how a crypto company in Ireland will carry out transactions
The company's name must be selected and verified
Identifying a company's legal address
The collection and presentation of relevant information about the founders, beneficiaries, and managers of the company
Documents related to constituents and registration are drafted and executed
Getting registered and preparing for it
Establishing a settlement account
Obtaining the central bank's authorization for the financial transaction in accordance with the type of transaction intended.
Each authorization procedure will be determined on a case-by-case basis and may differ from the one described above.
VASP authorization: preparing for success
An applicant should ensure that the following criteria are aligned with regulatory requirements before submitting a VASP AML/CFT registration form:
CJA 2010 to 2021 specifies the types of services that will be offered as VASP services
There will be no failures or disruptions in the company's compliance with its AML/CFT obligations under the CJA 2010 to 2021
The Central Bank of Ireland has provided the company with the possibility of conducting a VASP activity.
Forms and documentation required for VASP authorization applications
Applications for authorization must include the following registration forms in order to be considered successful:
This form includes specific information and documentation required for registration with VASP AML/CFT.
Each legal entity or other type of legal entity that is the beneficial owner in VASP must submit an application.
Every individual who is a beneficial owner of the Applicant VASP must fill out an application. A fitness and integrity questionnaire must also be completed by all relevant persons who will be asked to perform pre-approval monitoring functions. The Central Bank encourages all persons concerned to submit their questionnaires electronically through its MSA system. Before submitting an individual questionnaire, applicants should review the Central Bank's 2018 Standards of Fitness and Integrity Guidelines.
Crypto regulation in Ireland overview
| | | | |
| --- | --- | --- | --- |
| Period for consideration | 9 months | Annual fee for supervision | No |
| State fee for application | 50 EUR | Local staff member | Required |
| Required share capital | from 25,000 EUR | Physical office | Required |
| Corporate income tax | 12.5% | Accounting audit | Required |
BENEFITS OF OBTAINING A CRYPTOCURRENCY license IN IRELAND
Ireland, a member of the European Union that embraces technological advancements, offers a favourable and profitable environment for working with crypto assets.
A company can be formed in Ireland relatively quickly and easily from a regulatory perspective. The establishment process takes approximately two weeks, and the founders do not have to be present in person during the process.
This results in a high success rate, which can be seen from the fact that many successful global companies have chosen Ireland as their legal base for their operations. There is also a unique business environment created by the presence of so many financial service providers in one place, which provides both a self-sufficient ecosystem and good regulatory response. The recent "Ireland for Finance" campaign for the international financial services industry is one example of this. In short, it predicts an increase in structural and governmental support to the fintech sector, outlining ambitious growth targets and positioning Ireland and Dublin as the leading Financial Services hub.
When it comes to opening and operating a business in the finance industry, Ireland offers an advantageous taxation system, offering a relatively low tax rate of 12.5%. Aside from tax credits, Ireland offers financial support for research and development through IDA Ireland's funds. In addition, holders of a cryptocurrency license issued in Ireland are eligible for passports to other member states of the European Economic Area. Other EEA states do not require licenses from licensed virtual asset service providers to conduct business in their countries.
THE APPLICATION PROCESS
Compared to obtaining a financial services license, the application process for a VASP permit (cryptocurrency license) is quite straightforward. The process consists of the following steps:
In order to pre-register, the applicant must provide the Central Bank with the VASP form.
In addition to providing the institution number and reporting date, the Central Bank sends the applicant an e-mail with information on how to access and submit the VASP AML/CFT registration form.
ONR receives the VASP AML/CFT registration form and all supporting documentation from the applicant.
A confirmation e-mail is sent to the applicant company by the Central Bank acknowledging receipt of the VASP registration application.
Upon evaluating the application for VASP registration, the Central Bank notifies the applicant firm by e-mail whether all the necessary information and documentation has been submitted.
The Central Bank evaluates the registration application if all the necessary information and documentation are provided. An applicant may be requested to provide additional information or clarification if necessary by the Central Bank.
A request for additional information or clarification from the Central Bank may be responded to by the applicant.
Upon receiving additional information from the applicant, the Central Bank evaluates it and informs the applicant about its assessment and subsequent steps. If any issues arise at this stage of the process, the applicant may have a chance to address them.
When the Central Bank decides whether to grant or deny registration, it will notify the applicant.
The appointment of senior individuals
Persons in senior positions must comply with the Fitness and Probity Regime, which is a component of the application for VASP authorization (cryptocurrency license). A regulated financial service provider (RFSP) has two types of controlled functions: Controlled Functions (CFs) and Pre-Approval Controlled Functions (PCFs).
CFs are a subset of PCFs, and appointment to a PCF role requires the approval of the Central Bank. An individual performing a CF must have the fitness and probity required to perform the function appropriately.
A Control Function (CF) does not have to be performed within the State, as stated in the Central Bank's Guidance on Fitness and Probity Standards 2018. Thus, the Central Bank Reform Act 2010 applies to those performing CFs for regulated financial service providers authorised, licensed or registered in the State but located outside of the State.
Persons must not be permitted to perform CFs unless they:
Based on reasonable grounds, the firm believes the person meets the Central Bank's standards of fitness and probity
In addition, the person has agreed to adhere to the Central Bank's standards of fitness and probity.
A VASP's managers and beneficiaries must, in any case, be reputable.
AUDITS AND REGULATORY ENFORCEMENT
The Central Bank implements a graduated approach to AML/CFT supervision. This means that higher intensity and intrusive supervisory measures (e.g., onsite inspections and review meetings) are used to monitor firms that present a higher risk of ML/TF. Other less intensive supervisory measures such as AML/CFT Risk Evaluation Questionnaires and outreach activities (e.g., presentations and seminars) are also used as part of the Central Bank's AML/CFT supervisory programme.
CRYPTOCURRENCY TAX SCHEME IN IRELAND
In contrast to companies preparing their accounts in a currency other than euro, crypto companies cannot. For tax purposes, VASPs that are authorized by The Central Bank of Ireland or by the Irish Government must prepare their accounts in euro or another functional currency.
Tax payers' income related to crypto trading is subject to capital gains tax at a rate of 33% at the time of the tax filing. In contrast, capital gains can be offset by losses. A 12,5% tax rate will be applied to chargeable gains made by corporations.
The VAT taxation of bitcoins and other crypto currencies deems them to be "negotiable instruments". Bitcoins are therefore VAT-free. Therefore, those engaging in cryptocurrency exchange will not be taxed.
Employees who are paid in bitcoin must have the amount converted to euro at the time of payment to calculate their income tax. Tax systems in Ireland are still developing their understanding of the territoriality of cryptocurrencies. Cryptocurrency traders who are Irish residents will generally be subject to Irish taxation on their worldwide income and gains. Income or gains derived from Irish sources, or profits from Irish trades, will generally be subject to tax for non-residents. Read more about Ireland crypto tax.
Our company offers assistance in opening a company in Ireland and obtaining a cryptocurrency license. Working hand in hand with our clients to navigate the administrative side of their business with confidence, we provide legal guidance and ensure strong preparation for business and licensing applications.
Ireland
| | | | |
| --- | --- | --- | --- |
| Capital | Population | Currency | GDP |
| Dublin | 7,026,636 | GBP | $102,217 |
FREQUENTLY ASKED QUESTIONS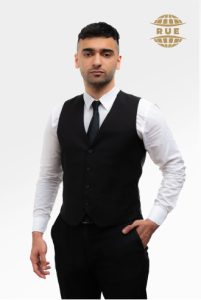 At the moment, the main services of our company are legal and compliance solutions for FinTech projects. Our offices are located in Tallinn, Vilnius, Prague, and Warsaw. The legal team can assist with legal analysis, project structuring, and legal regulation.
Company in Poland Sp. z o.o
Company in Czech Republic s.r.o.
Please leave your request