Vanuatu Forex License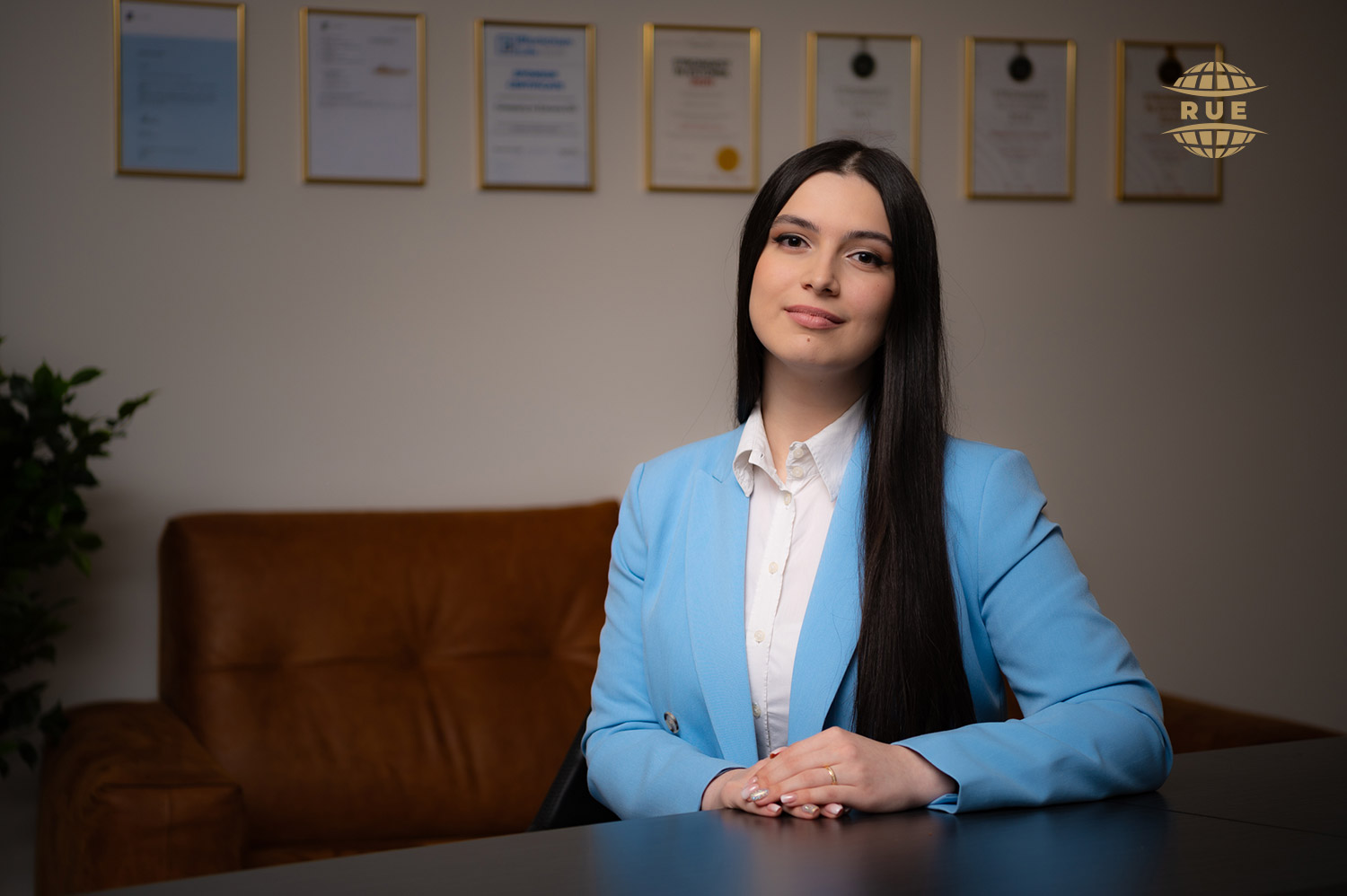 Situated in the South Pacific Ocean, Vanuatu is an archipelago consisting of about 83 islands, known as a favorable offshore jurisdiction for various business activities. The Vanuatu forex license has recently attracted significant attention from forex traders and investors due to Vanuatu's business-friendly regulatory environment that provides credibility, as well as safeguards the privacy and confidentiality of individuals and businesses operating within the jurisdiction. While the licensing process is simpler than in many established jurisdictions, having a forex license from Vanuatu allows forex traders to operate with confidence and compliance.
| | |
| --- | --- |
| PACKAGE «COMPANY & FOREX LICENSE IN VANUATU» | 89,000 EUR |
PACKAGE «COMPANY & FOREX LICENSE IN VANUATU» INCLUDES:
Consulting on relevant legislation and assisting with legal entity registration
Preparation and drafting of shareholder and officer agreements
Preparation and submission of application with Vanuatu FSC
Preparation and drafting of responses to Vanuatu FSC
Identification and engagement of auditor and forex prime broker.
Facilitate opening of bank accounts and payment processors.
Preparation and drafting of AML/KYC policies and procedures.
Preparation and drafting of client agreements and disclosures
Government/State fees
Assistance in opening a Corporate Bank Account
Advantages of the Vanuatu Forex License
Vanuatu has developed a reputation as a hub for offshore financial services, including banking, forex trading, and company registration. This has contributed to its attractiveness for international businesses seeking favourable offshore jurisdictions. While remote, Vanuatu's strategic location in the Pacific Ocean offers access to markets in Asia, Australia, and New Zealand which can be valuable for businesses looking to establish connections in these regions. Since English is one of the official languages of Vanuatu, communication with international businesses and investors is well facilitated.
The government has implemented measures to attract foreign investment, including reduced bureaucracy. Obtaining a Vanuatu forex license typically involves a relatively streamlined and efficient application process and lower costs associated with obtaining and maintaining the license. This allows forex companies to establish their operations more quickly compared to some other jurisdictions with more complex procedures, as well as optimize their operational expenses.
Vanuatu's relaxed exchange control regulations contribute to the jurisdiction's attractiveness for forex companies by providing an environment that facilitates international financial transactions with greater flexibility. Businesses operating in Vanuatu can transact with international partners, clients, and investors without facing significant bureaucratic hurdles or restrictive regulations. Vanuatu's exchange control regulations don't impose limitations on the types of currencies that businesses can transact in. This allows forex businesses to operate with a wide range of currencies, satisfying the diverse needs of their clients and investors.
Vanuatu offers a low-tax regime that's arguably one of the most favourable tax regimes among forex-friendly jurisdictions. There's no Corporate Income Tax, Personal Income Tax, Capital Gains Tax, VAT and Withholding Tax. This makes it an attractive destination for forex businesses and personnel looking to optimize their tax liabilities and retain a larger portion of the earnings, which can contribute to the overall financial health of the company and staff.
Vanuatu's banking and financial services sector also plays a significant role in the jurisdiction's economy and attractiveness as an offshore financial center. Vanuatu hosts a variety of international banks offering services such as multi-currency accounts, electronic banking, and international money transfers. While maintaining transparency and compliance with international standards, Vanuatu's banking sector also values privacy and confidentiality for clients, which appeals to businesses and individuals seeking discreet financial services.
Advantages
Confidentiality of individuals and legal entities operating within the jurisdiction
Strategically advantageous location - access to markets in Asia, Australia and New Zealand
Low bureaucracy, no foreign exchange controls, simplified licensing process
The most favorable tax regime among Forex-friendly jurisdictions
Forex Regulations in Vanuatu
The Vanuatu Financial Services Commission (VFSC) regulates forex trading activities under internationally recognized standards. Its main responsibilities include the issuance of licenses, ongoing monitoring, and supervision of licensed businesses, the protection of the interests of investors and consumers, as well as combating money laundering and the financing of terrorism. The VFSC aims to ensure that forex trading activities are conducted in a fair, transparent, and compliant manner. The authority licenses and supervises forex businesses under several national legal acts and regulations.
The following legal acts are or may be applicable to Vanuatu forex businesses:
The Financial Dealers Licensing Act [CAP 70] is one of the key acts that govern the licensing of dealers in securities, which includes forex brokers. It outlines the permitted activities that a licensed dealer in securities, including forex brokers, can engage in. It also stipulates the requirements and procedures for obtaining a forex license in Vanuatu. It specifies the qualifications, capital requirements, fit and proper criteria for directors and shareholders, and other conditions that forex brokers must meet to be licensed. The act also includes provisions for penalties, fines, and enforcement mechanisms in the event of non-compliance with the licensing requirements or other regulatory provisions.
The Anti-Money Laundering And Counter-Terrorism Financing Act No. 13 of 2014 established the Financial Intelligence Unit and requires financial institutions, including forex brokers, to conduct thorough customer due diligence. This involves verifying the identity of clients, understanding their business relationships, and assessing the potential risks associated with them. It also stipulates requirements for enhanced due diligence (EDD), risk assessment, record keeping, and reporting of suspicious transactions. The act also includes provisions for penalties and enforcement actions against financial institutions that fail to comply with the requirements which might be fines or revocation of licenses.
Vanuatu
| | | | |
| --- | --- | --- | --- |
| Capital | Population | Currency | GDP |
| Port Vila | 300,019 | VUV | $3,252 |
Types of Vanuatu Forex Licenses
The Vanuatu jurisdiction offers several different types of forex licenses that suit various business models and operational needs. These licenses provide forex brokers with the legal authorization to conduct forex trading activities within the jurisdiction and come with varying sets of requirements and benefits. You can choose one of the licenses depending on your business goals, target market, and operational strategies. Our team of lawyers here at Regulated United Europe can help you carefully assess your forex business and offer you the most viable solution.
The main types of Vanuatu licenses are as follows:
Dealing in Foreign Exchange (Principal's) License is specifically tailored for forex trading activities as it focuses solely on forex trading

This license provides flexibility in setting forex trading conditions and gives the opportunity to serve clients interested exclusively in forex trading

Dealing in Foreign Exchange (Client's) License – similar to the previous license, this type is designed for forex brokers serving as intermediaries for client forex trading

This license emphasizes the offering of forex brokerage services to clients and gives access to forex trading platforms and liquidity providers

Dealer in Securities (Principal's) License is suitable for forex brokers that engage in market-making activities and operate as principals in trades with clients

This license enables market-making and proprietary trading, enables the offering of a wider range of trading instruments beyond forex, such as CFDs, indices, and commodities, as well as provides flexibility in setting trading terms and spreads

Dealer in Securities (Client's) License is suitable for forex brokers that act as intermediaries, matching client orders with other market participants

This license allows holders to focus on providing brokerage services to clients, gives access to liquidity providers and trading platforms for order execution, and gives an opportunity to offer tailored trading solutions to clients

Dealing in Derivatives (Principal's) License is for brokers engaged in trading derivatives, including forex derivatives

This license enables its holders to offer a range of derivative products, including forex options, futures, and other derivatives, and gives access to a broader scope of trading strategies and risk management tools

Dealing in Derivatives (Client's) License – similar to the previous license, this option is for brokers that facilitate client trading in derivatives

This license places the focus on client-centered trading services for derivatives, and an opportunity to offer clients exposure to various derivative instruments
Subject to the Financial Dealers Licensing Act [CAP 70], a Vanuatu forex license is normally valid for one year commencing on the date specified in the license. To extend the license, it's important to initiate the extension process well in advance and adhere to the deadlines provided by the authority to avoid any disruptions to forex operations.
Requirements for Vanuatu Forex License Applicants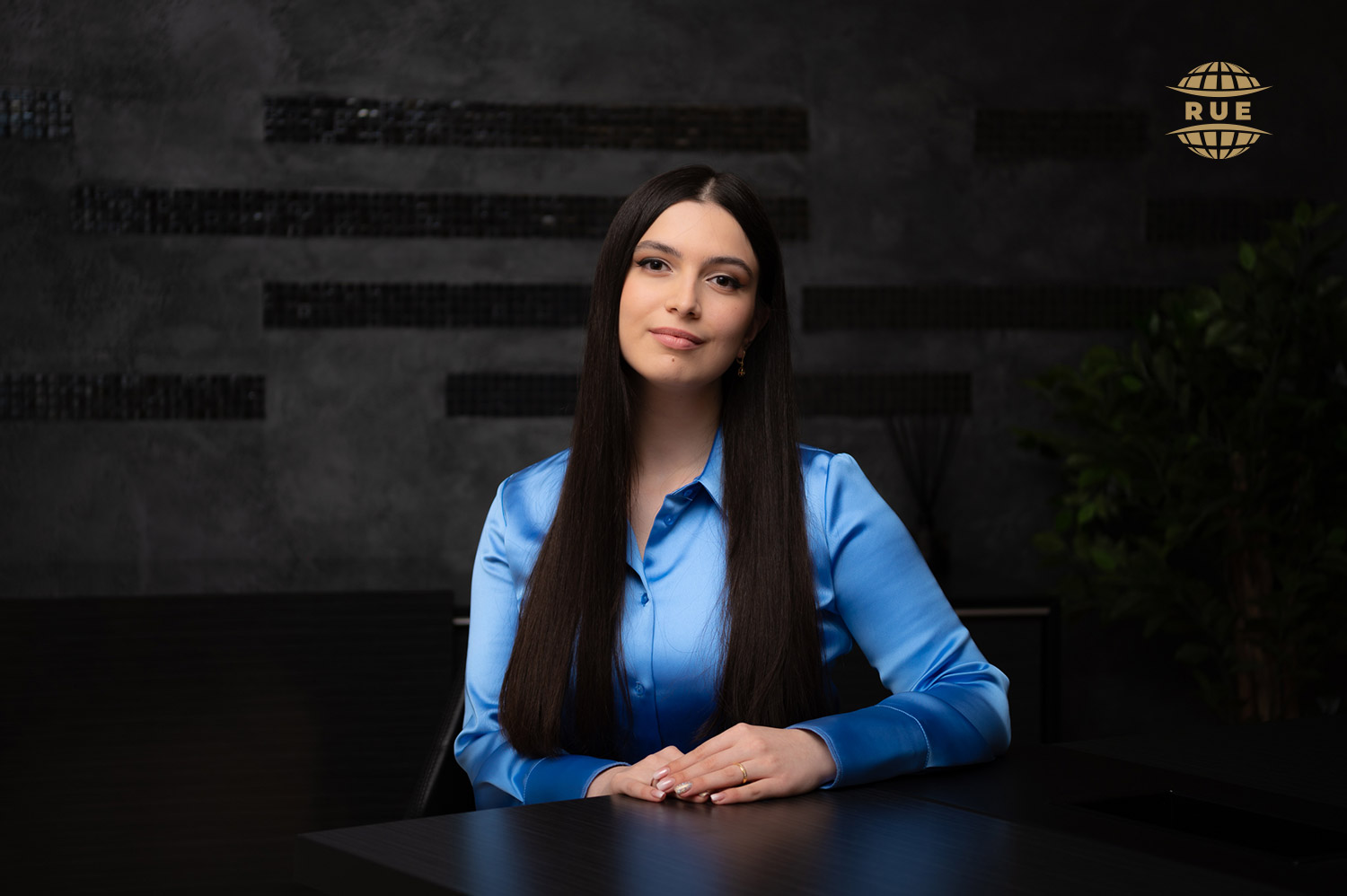 To obtain a forex license in Vanuatu, you'll first have to establish a company in Vanuatu that will serve as the legal entity through which forex trading activities will be conducted. You can choose from such legal business structures as an International Business Company (IBC), Limited Liability Company (LLC), and Partnership. Most types of licenses require forex businesses to have a physical presence in Vanuatu, such as an office or representative.
The capital requirements for obtaining a Vanuatu Forex License vary based on the type of license being applied for and the scope of activities the license allows. The Principal's License requires a deposit of 5 mill. VUV (approx. 38,600 EUR) which must be continuously maintained with the authority and can be repaid to the company under certain conditions.
The license application fees range from about 10,000 VUV (approx. 76 EUR) for a Client's License to 20,000 VUV (approx. 155 EUR) for a Principal's License and must be paid upon the submission of the application. Moreover, the authority only grants a license once the license fee varying from 25,000 VUV (approx. 190 EUR) for a  Client's License to 50,000 VUV (approx. 380 EUR) for a Principal's License is paid. For exact fees applicable to a particular type of Vanuatu forex license please contact our team here at Regulated United Europe.
FOREX LICENSE IN VANUATU
| | | | |
| --- | --- | --- | --- |
| Period for consideration | 4-6 months | Annual fee for supervision | around 1,800 € ($2,000) |
| State fee for application | around 3,000 € ($3,250) | Local staff member | Required |
| Required share capital |  around 37,000 € ($40,000) | Physical office | Required |
| Corporate income tax | 0% | Accounting audit | Required |
Other key requirements for Vanuatu forex license applicants are as follows:
The directors, officers, and shareholders of the company must meet the VFSC's fit and proper criteria, including the integrity, competence, and financial soundness
Have the necessary technological infrastructure, trading platforms, and systems to support forex trading activities and provide a seamless experience to clients
Establish a robust risk management framework and demonstrate the ability to effectively manage operational and financial risks associated with forex trading
Design and implement AML/CFT measures to prevent illegal financial activities
Appoint a compliance officer responsible for overseeing and ensuring compliance with regulatory requirements
Have mechanisms in place to safeguard client funds and ensure the segregation of client funds from the company's operational funds
The following documents are required to apply for a forex license in Vanuatu:
A Certificate of Incorporation
A Memorandum of Association
Articles of Association
Evidence of a physical presence in Vanuatu
A comprehensive business plan outlining intended forex trading operations, target markets, marketing strategies, and growth plans
An application form provided by the VFSC
Proof of payment of applicable fees
CVs of company directors and shareholders
Professional references and evidence of company directors' experience in the forex trading industry
Audited financial statements demonstrating the financial stability and capacity of the applicant to engage in forex activities
Well-documented AML/CFT policies and procedures
A detailed risk management plan demonstrating the applicant's risk management framework to mitigate operational and financial risks in relation to forex trading
Well-documented operational infrastructure, including details of the technology and trading platforms, IT systems, and cybersecurity measures
Best forex brokers in Vanuatu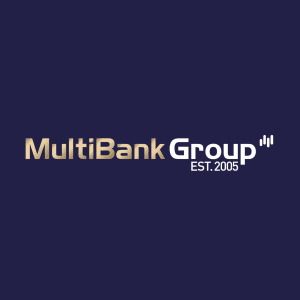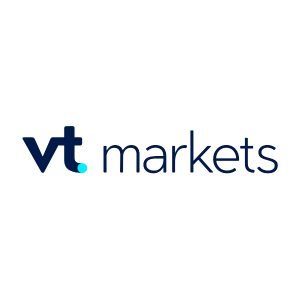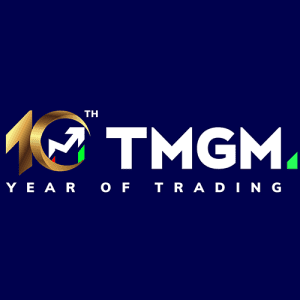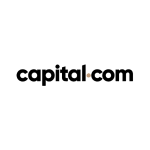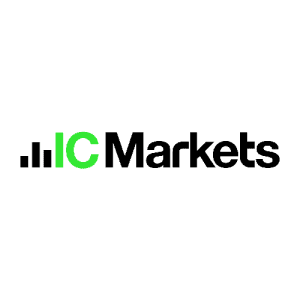 How to Establish a Forex Company in Vanuatu
To establish a forex company in Vanuatu, you can choose from several legal business structures based on your business goals and scope. An International Business Company (IBC) is among the most common ones among international businesspeople as its incorporation is relatively straightforward and involves minimal bureaucratic hurdles. However, such a company isn't permitted to carry on business in Vanuatu.
This structure boasts such advantages as the eligibility for Vanuatu's favorable tax regime, reduced reporting obligations, and no requirement to file audited financial statements or annual returns with the VFSC. Information about shareholders, directors, and beneficial owners isn't publicly disclosed, ensuring a high level of privacy and confidentiality. An IBC can be registered within a day, provided that all the required documentation is duly prepared in advance and submitted in accordance with legal requirements. Please consult with our team to ensure a seamless incorporation process.
Unlike many other forex-friendly jurisdictions, Vanuatu has no strict requirement for an IBC to have a local bank account to facilitate the conduct of forex activities. Vanuatu's offshore financial environment often allows IBCs to maintain bank accounts both within Vanuatu and in international financial institutions. The choice of whether to open a local bank account depends on several factors, including the nature of your forex activities, operational needs, and regulatory considerations.
The main requirements for an IBC are as follows:
At least one shareholder
At least one director
A registered office in Vanuatu where official documents can be served
A resident agent in Vanuatu authorized to represent the company
The main steps for opening a new company in Vanuatu are as follows:
Choose and reserve a unique company name pursuant to the Business Names Act [CAP 211] and other relevant laws
Find an office in Vanuatu
Appoint a resident agent
Prepare the necessary documents
Submit the application form along with the required documents to the VFSC
Pay the required incorporation fees to the VFSC
If the application is successful, the VFSC will issue a Certificate of Incorporation
The following documents are usually required to incorporate a forex company in Vanuatu:
A Memorandum of Association
Articles of Association
The name reservation application
Proof of identity and address for directors, shareholders, and beneficial owners
CVs of directors and shareholders
AML/CFT policies and procedures
A comprehensive business plan
A Fit and Proper Declaration by company directors and shareholders
Proof of compliance with capital requirements
Proof of paid application fees
How to Apply for a Vanuatu Forex License
The duration of the Vanuatu forex license application process usually takes around 3 months but it can vary based on several factors, including the complexity of the application package, the type of license applied for, the quality of the submitted documentation, and the workload of the VFSC.
The main steps of the forex license application process in Vanuatu are as follows:
Prepare a comprehensive application package consisting of the application form and documents
Submit the application package to the VFSC in accordance with their instructions
The VFSC will conduct a fit and proper assessment of the company directors, shareholders, and beneficial owners
The VFSC might require further information, clarifications, or adjustments to the application
The VFSC will grant a forex license if the application passes the review
While the specific steps may vary depending on the license applied for and the quality of the application, the VFSC's evaluation process of applications is designed to ensure that forex companies operating in Vanuatu are reputable, compliant, and capable of maintaining the integrity of the financial services sector.
Ongoing Requirements for Vanuatu Forex Licensees
After obtaining a Vanuatu forex license, maintaining ongoing compliance with regulatory requirements is of paramount importance. For starters, forex licensees are obligated to submit regular reports to the VFSC, detailing their financial performance, trading activities, client accounts, and other relevant information. Also, all licensees must maintain the required capital at all times in order to ensure that there are sufficient financial resources to cover potential losses and risks associated with forex trading activities.
Vanuatu forex licensees are expected to maintain a robust operational infrastructure, including reliable trading platforms, risk management systems, and technology infrastructure that ensures the security and integrity of client transactions. It's also essential to prioritize the protection of clients' interests, including transparent pricing, fair dealing practices, and proper disclosure of risks associated with forex trading.
Furthermore, Vanuatu forex licensees must continuously satisfy the following AML/CFT requirements:
Conduct periodic risk assessments to identify and evaluate the risks of money laundering and terrorist financing that forex operations may face
Identify the identity of every client, evaluate potential risks associated with the client, and in some instances where higher risks are identified, apply enhanced due diligence measures
Maintain accurate and up-to-date records of customer identification, transaction details, and other relevant information
Report any suspicious transactions or activities that could be indicative of money laundering or terrorist financing to the relevant authority
Identify and apply additional scrutiny to clients who are politically exposed persons (PEPs), as these individuals may present higher corruption risks
Provide training to the employees of the forex company to ensure they understand AML/CFT regulations and can recognize signs of suspicious activities
If you wish to start forex trading and obtain a forex license in Vanuatu, our team here at Regulated United Europe will be delighted to support you in incorporating a company and applying for the license. With dedicated legal advisors, tax experts, and financial accountants at your side, you will find the processes of obtaining a forex license in Vanuatu easy, frictionless, and transparent. Contact us now to schedule a personalized consultation and set the stage for long-lasting success.
FREQUENTLY ASKED QUESTIONS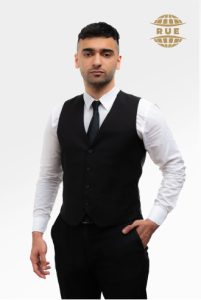 At the moment, the main services of our company are legal and compliance solutions for FinTech projects. Our offices are located in Tallinn, Vilnius, Prague, and Warsaw. The legal team can assist with legal analysis, project structuring, and legal regulation.
Company in Poland Sp. z o.o
Company in Czech Republic s.r.o.
Please leave your request