Seychelles Forex License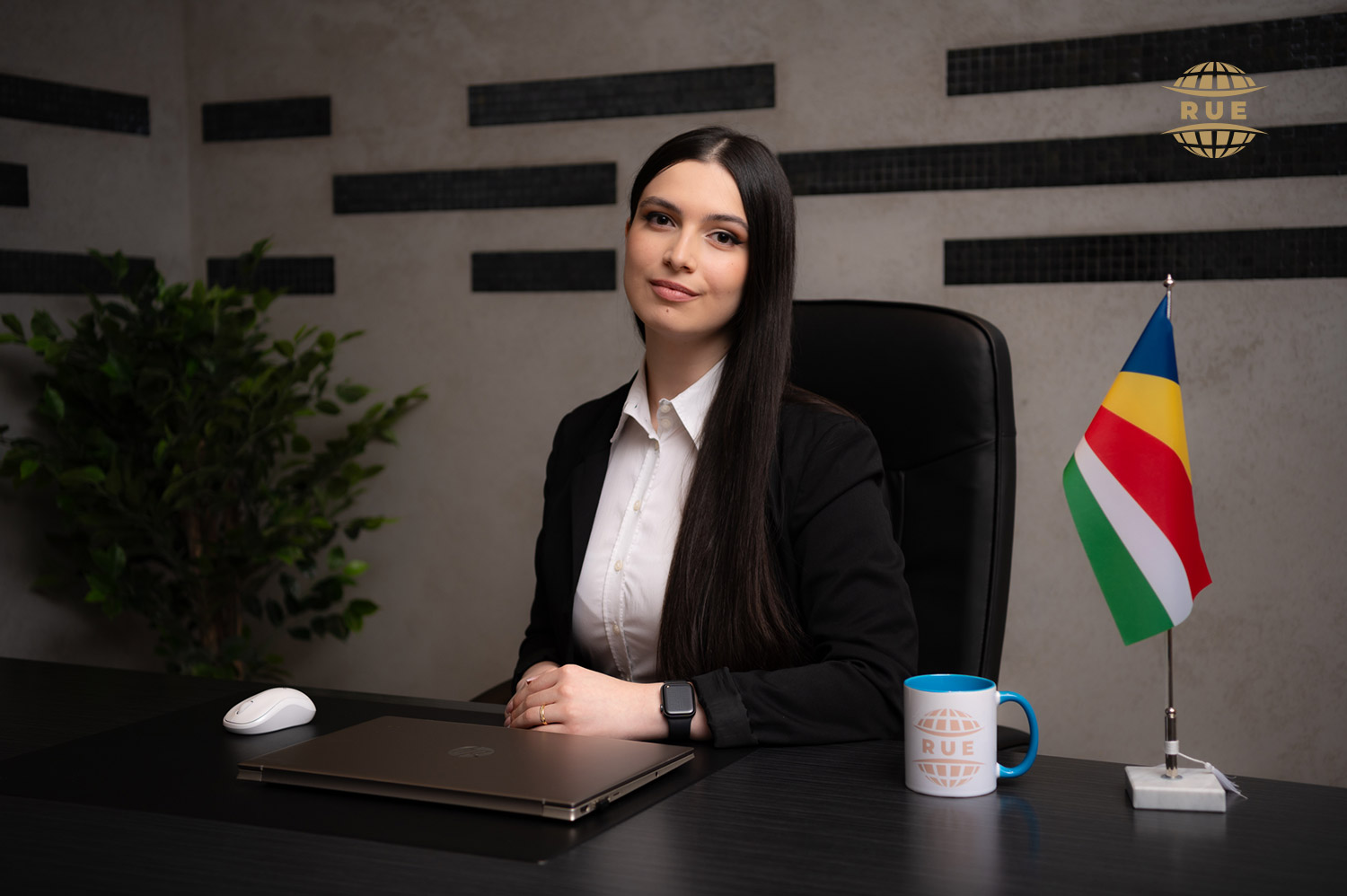 Located in the Indian Ocean, Seychelles is an archipelago consisting of 115 islands, known for political stability and a developed financial industry.
In recent years, Seychelles has also emerged as a favorable jurisdiction for obtaining a forex license due to a combination of factors that have attracted individuals and businesses seeking to operate within the foreign exchange trading industry.
With a regulatory framework that harmonizes innovation and supervision, the Seychelles forex license provides entry into legitimate forex activities.
| | |
| --- | --- |
| PACKAGE «COMPANY & FOREX LICENSE IN SEYCHELLES | 65,000 EUR |
Consulting on relevant legislation and assisting with legal entity registration
Review and filing of Securities Dealer License application documents
Assistance in organization of the licensee and liaising with regulator
Securities Dealer License Application/Securities Dealer Representative License Application
Legal Advisor Consent
Company secretarial, registrar office/agent for the first year
Guidelines for submitting all required documents and certificates
Tax Registration
Government fees
Assistance in opening a Corporate Bank Account
Advantages of the Seychelles Forex License
Seychelles' strategic location and membership in international organizations contribute to its global reputation as a credible and reliable jurisdiction. Seychelles is a member of such reputable organizations as the United Nations, the World Trade Organization, and the Commonwealth of Nations. These memberships allow Seychelles to participate in international discussions, collaborate on various issues, and contribute to global efforts in areas such as sustainable development, environmental protection, security, and democracy. This reputation can enhance the trust and confidence of clients and counterparties in the forex industry.
Seychelles offers a favorable tax regime for forex businesses, with a taxation framework that aims to attract foreign investment and promote economic growth. There's no Capital Gains Tax, Corporate Tax, or Withholding Tax on forex trading activities conducted by International Business Companies (IBCs). This allows forex brokers and traders to optimize their financial operations and retain a larger portion of their profits.
Seychelles has relatively minimal reporting requirements compared to some other jurisdictions. This can reduce the administrative burden on forex operators while ensuring compliance with regulatory standards. Moreover, the country has strong laws protecting confidentiality and privacy, which can be particularly important for forex operators handling sensitive client information.
Overall, Seychelles has established a modern and flexible regulatory framework for forex licensing that creates a balance between facilitating business growth and maintaining effective supervision. The framework is designed to accommodate both established forex brokers and new entrants, fostering a competitive yet regulated environment. Seychelles is known for its simplified administrative procedures and clear regulatory guidelines that make the process of obtaining and maintaining a forex license relatively easy compared to some other jurisdictions.
Forex Regulations in Seychelles
Established under the Financial Services Authority Act of 2013, the Seychelles Financial Services Authority (FSA) is the regulatory body responsible for licensing and supervising forex trading services pursuant to relevant legislation. It also provides regulatory support and guidance to forex license holders. This assistance can help operators navigate regulatory compliance and stay updated on industry developments.
The following legal acts and regulations of Seychelles are, inter alia, applicable to forex traders and brokers:
The Securities Act of 2007 provides the legal foundation for regulating securities and financial activities in Seychelles, including forex trading. It establishes the FSA as the regulatory body responsible for overseeing forex trading activities. The act also provides rules for forex license application, stipulates ongoing requirements for license holders, prohibits market manipulation and insider trading, as well as provides for cooperation between the Seychelles FSA and foreign regulatory authorities to facilitate the exchange of information and promote international regulatory standards.
The Anti-Money Laundering Act of 2006 provides the legal framework for combating money laundering and the financing of terrorism. It requires financial service providers, including forex brokers, to implement anti-money laundering and counter-terrorist financing (AML/CFT) procedures, conduct customer due diligence, and report suspicious transactions. Forex licensees must maintain accurate and up-to-date records of their transactions, including client identification, business correspondence, and transaction histories. These records should be available for inspection by relevant authorities. Moreover, under this act, forex licensees are required to conduct extra due diligence when dealing with politically exposed persons (PEPs) due to the potential risk of corruption or misuse of funds.
The Seychelles Companies (Special Licenses) Act of 2003 provides for the issuance of special licenses to financial service providers, including forex brokers, who are licensed by the FSA. The act sets out the criteria and requirements for companies engaging in financial activities to obtain a license, including capital requirements, submission of audited financial statements, and compliance with applicable regulations.
Advantages
Membership of the UN, World Trade Organisation and Commonwealth of Nations
Favourable tax regime for forex business and foreign investment
Minimum reporting requirements compared to other jurisdictions
Simplified administrative procedures and clear regulatory rules
Types of Seychelles Forex Licenses
Seychelles offers different types of licenses for forex and related financial services activities. These licenses are issued by the FSA and allow businesses to legally operate from the jurisdiction while adhering to specific regulatory requirements. The type of license you need will depend on the nature of your forex activities, the scope of business operations, and resources.
The main types of Seychelles forex licenses are as follows:
Securities Dealer License allows businesses to engage in the buying and selling of securities, including foreign exchange contracts, on behalf of clients, it permits activities related to trading, brokerage, and market-making
Investment Adviser License enables businesses to provide investment advice, such as forex-related advice, to clients, including offering recommendations on foreign exchange trading strategies and investment opportunities
A special License Company (CSL) is a versatile type of license that can be obtained for a wide range of activities, including forex trading
An International Business Company (IBC) License may be used by businesses engaged in forex trading activities as it provides a flexible structure for conducting a range of international business activities
Requirements for Seychelles Forex License Applicants
To apply for a forex license and start forex trading in Seychelles, you'll first have to incorporate a local company. The incorporation process may take several business days but it ultimately varies based on the specific nature of the company and its activities. Options for legal business structure include an International Business Company (IBC), a Special License Company (CSL), and a Limited Liability Company (LLC).
The required initial capital for a Securities Dealer License ranges from 660,000 SCR (approx. 47,000 EUR) to 1,3 mill. SCR (approx. 93,000 EUR) or more, depending on the specific activities and services the licensee plans to offer. For other types of licenses, the required initial capital is determined by the FSA on a case-by-case basis depending on the scope of services a licensee intends to offer, the complexity of the operations, and the level of risk associated with the forex activities. The FSA may also take into consideration the company's ability to meet ongoing operational expenses and regulatory obligations. Even if there are no specific capital requirements, all licensees are expected to have sufficient capital to support their intended business activities and obligations.
All forex license applicants are also required to pay license application fees upon the submission of the application. The specific license application fees for different types of forex licenses in Seychelles can vary based on the type of license and the scope of activities. Once the FSA reviews a submitted application and establishes its completeness, the applicant will receive an invoice detailing the application fees. The authority can start processing the application only after confirming the receipt of the application fees.
Other key requirements for Seychelles forex license applicants are as follows:
All individuals who are planning to be involved in the management, control, or ownership of the forex company must meet the FSA's fit and proper criteria, including clean financial and criminal records, relevant qualifications and experience, and a history of ethical conduct
Sufficient financial resources, including capital, to support forex trading operations and meet ongoing regulatory requirements
A well-structured operational infrastructure, including appropriate technology, risk management systems, and internal controls to ensure compliance with regulations
Effective internal AML/CFT procedures, including the appointment of an AML compliance officer
The demonstration of the readiness to start operations by having the necessary infrastructure, systems, and personnel in place
The following documents are required to apply for a forex license in Seychelles:
A Memorandum of Association
Articles of Association
An official application form provided by the FSA
A comprehensive business plan outlining the proposed forex trading activities, strategies, target markets, and plans for compliance with regulatory standards
A business continuity plan
Proof of having a registered agent and a physical office address in Seychelles
Internal operations manual
The policy of conflict of interests
Client service agreement
Complaints handling policies and procedures
Internal AML/CFT policies and procedures
Financial statements and projections that showcase the company's financial stability and ability to meet regulatory requirements
Evidence of the possessed required capital
References or recommendations from banks, business partners, or professional advisers that demonstrate the company's credibility and reputation
Brokers with FSA (Seychelles) Regulation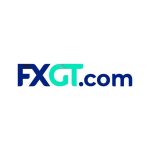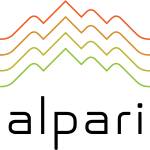 How to Establish a Forex Company in Seychelles
An International Business Company (IBC) is among the most common legal business structures in Seychelles favored by foreign investors. The confidential information concerning the beneficial owners, directors, and shareholders of a Seychelles IBC isn't publicly accessible. During the registration process of a new IBC, the Registrar of Companies doesn't mandate the submission of any information about the true beneficial owner of the newly established company.
This specific data remains known exclusively to the licensed registered agent associated with the company. The only documents of the company that are available as public records are the Memorandum of Association and Articles of Association. Therefore, this type of company is preferred by businesses that value privacy and data security. However, you should ultimately choose a legal structure on the basis of your forex business scope and goals. Our lawyers will be delighted to assist if you need comprehensive advice on this matter. Whichever legal business structure is best for you, we can guide you through every step of the preparation, incorporation, and licensing processes.
The main requirements for an IBC are as follows:
At least one shareholder who doesn't have to be a resident of Seychelles
At least one director who doesn't have to be a resident of Seychelles and can be the same person as a shareholder
A registered agent and a registered office in Seychelles, where official correspondence can be sent and administrative and legal matters are handled on behalf of the company
IBCs are generally prohibited from conducting business within Seychelles as these companies are meant for international business activities outside the jurisdiction
The payment of annual fees to maintain the company's registration and good standing
The maintenance of accurate records of the company's financial statements, minutes of meetings, and other corporate documents
The main steps of opening an IBC in Seychelles are as follows:
Choose and reserve a unique and compliant company name (please note that some names may require approval from the national authority)
Find a registered agent and office space in Seychelles
Prepare all the required documents
Set up the necessary technology infrastructure for forex trading, including trading platforms, servers, and security protocols
Pay the applicable registration fees
File the documents and register your company with the Seychelles Registrar of Companies
Apply for a forex license from the FSA
Once a new forex license is granted, you can open a local bank account
When your forex business is fully licensed and has a local bank account, you can start forex trading operations
The following documents are usually required to open a forex company in Seychelles:
A notarized copy of the company's Memorandum of Association
A notarized copy of the company's Articles of Association
Notarized copies of the passports of the shareholders and directors
Proof of address of every shareholder and director
A declaration of compliance stating that the company will abide by the laws of Seychelles
Director's consent to act
Shareholder's resolution
A document detailing the source of funds
Share certificates issued to shareholders to indicate their ownership in the company
A power of attorney if someone is acting on behalf of the company during the incorporation process
FOREX LICENSE IN SEYCHELLES
| | | | |
| --- | --- | --- | --- |
| Period for consideration | 3-4 months | Annual fee for supervision | 10,000 euros |
| State fee for application | 6,500$ | Local staff member | No |
| Required share capital | 50,000 $ | Physical office | Required |
| Corporate income tax | 15-25% | Accounting audit | Required |
How to Apply for a Seychelles Forex License
Seychelles is one of the few jurisdictions where it's possible to obtain a forex license within 3 months. That said, the application processing time can vary and may depend on factors such as the complexity of your application, the accuracy of submitted documents, and the workload of the regulatory authority.
The main steps of the forex license application process in Seychelles are as follows:
Prepare all the required application documents
Submit your application along with all the required documents to the FSA
The FSA will conduct due diligence and background checks on the applicants, directors, shareholders, and other relevant parties
An on-site inspection and an interview with the management team can be conducted as part of the application process in order to assess your company's physical presence and operational structure
The aim of the application review is to ensure that the applicant complies with Seychelles' laws and regulations, has a robust business plan that demonstrates viability and sustainability, maintains proper internal controls and governance structures, as well as is well-prepared to contribute positively to the local and international financial industry.
Seychelles
| | | | |
| --- | --- | --- | --- |
| Capital | Population | Currency | GDP |
| Victoria | 100,060 | SCR | $19,536 |
Ongoing Requirements for Seychelles Forex Licensees
To maintain a forex license, every licensee is obligated to continuously adhere to various regulations that extend far beyond the initial application process. These requirements support the foundation of compliant, secure, and client-centric forex operations, as well as protect the reputation of Seychelles as an offshore financial hub.
Every forex licensee in Seychelles is obligated to pay annual supervision fees. The fees for different types of forex licenses in Seychelles can vary based on the type of license, the scope of activities, and the services provided by the licensee. The exact fee is determined by the FSA once a new forex license is granted, which is when the authority typically issues an invoice for the annual supervision fees.
It's obligatory to maintain accurate and up-to-date records of all business activities, financial transactions, customer interactions, and compliance efforts. These records may need to be provided to regulatory authorities upon request. Furthermore, forex licensees may need to submit regular financial reports to the FSA. These reports help demonstrate the company's financial stability and compliance with financial regulations.
Also, in order to keep the forex business sustainable and compliant, it's crucial to continuously assess and manage risks associated with forex trading and financial services. Seychelles forex licensees have to implement effective risk management strategies to protect both the company and the clients. They should cover such risks as market risks (e.g., price fluctuations), credit risks (e.g., counterparty default), operational risks (e.g., system failures), liquidity risks (e.g., availability of funds), and regulatory risks (e.g., change in capital requirements).
Seychelles forex licensees have to continuously adhere to AML/CFT requirements. It's essential to duly maintain internal AML/CFT processes, as well as regularly update the relevant policies and procedures to reflect changes in regulations. Every forex company must maintain accurate records of transactions, customer identification information, and related documents which must remain available for regulatory inspection. Moreover, any transactions that are deemed suspicious or unusual must be reported to the relevant authorities within a certain timeframe.
To ensure continuous compliance with relevant regulations, it's essential to provide ongoing training to employees. It includes ensuring that employees understand the importance of protecting clients' interests and funds, and are fully aware of the compliance standards, codes of conduct, and best practices specific to the forex industry in Seychelles. Ongoing training reduces the risk of inadvertent non-compliance, thereby minimizing the possibility of penalties, legal actions, and reputational damage.
It's of paramount importance to continuously protect clients which is why every Seychelles forex licensee must continuously fulfill the following requirements:
Provide clear information about trading costs, spreads, commissions, and any other fees, as well as avoid hidden charges
Provide risk disclosure statements to clients
Segregate client funds from operational funds
Forex licensees are strictly prohibited from engaging in fraudulent practices such as misrepresentation, unauthorized trading, or market manipulation
Have well-defined procedures for handling client complaints
Adhere to data protection laws to ensure the security and confidentiality of clients' personal and financial information
If you wish to start forex trading and obtain a forex license in Seychelles, our team here at Regulated United Europe will be delighted to support you in incorporating a company and applying for the license. With dedicated legal advisors, tax experts, and financial accountants at your side, you will find the processes of obtaining a forex license in Seychelles easy, frictionless, and transparent. Contact us now to schedule a personalized consultation and set the stage for long-lasting success.
FREQUENTLY ASKED QUESTIONS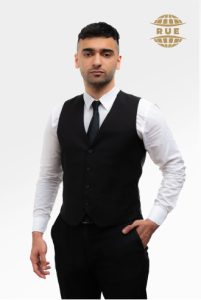 At the moment, the main services of our company are legal and compliance solutions for FinTech projects. Our offices are located in Tallinn, Vilnius, Prague, and Warsaw. The legal team can assist with legal analysis, project structuring, and legal regulation.
Company in Poland Sp. z o.o
Company in Czech Republic s.r.o.
Please leave your request