In December 2021, the PokerStars Room, the world's leading online poker room, celebrated its 20th anniversary. The history of this poker game includes many dramatic ups and downs. In this article, lawyers from Regulated United Europe would like to recall the way the company has gone since its inception and highlight key events in its history that will be considered in the context of the overall development of poker.
Online Poker Up to PokerStars
Until 2001, online poker was in its infancy. The very idea of «electronic poker» originated long before the advent of the mass internet.
The first poker programs were developed in the 1970s, along with the creation of personal computers. In the early 1980s, the famous poker player and theorist Mike Caro, nicknamed «Mad Poker Genius», wrote a program for heads-up games in Limited Hold'em on an Apple II computer that showed good results even against professional players. Around the same time, Las Vegas Casino began installing the first video poker machines, and early video poker consoles allowed players to play draw and stud poker against each other and against the computer.
In 1988, the first IRC chat networks were created, and in 1994 scientists at Carnegie Mellon University in Pittsburgh created a script that allows IRC users to play poker against each other. After connecting to the poker server, players chose the channel corresponding to any kind of poker, and the game itself took place by entering the commands «check», «bet», «call», «raise» and the size of bets. The game was played on Play Money chips, but this did not prevent some poker players from playing with each other with real money.
In 1995, the first online marketplaces such as Amazon and eBay began to appear, prompting the rapid development of online payment systems. Soon the first gambling sites began to appear.
The first real money hand was played on January 1, 1998, at the $3/$6 Limit Hold'em table with a minimum $30 buy-in. The game in this room was played directly in the browser, and the graphics were quite primitive: a static picture of the poker table with avatars of players that cannot be changed and a modest action animation. The modem connection malfunctioned, resulting in frequent disconnects, and a vulnerability was discovered in the random number generator that was later resolved. Despite this, the room's traffic grew rapidly thanks to an advertisement by Mike Caro, who became the first ambassador in online poker history.
In 1999, Paradise Poker took over the lead with improved software, graphics, and more games, and PartyPoker opened in the summer of 2001. PartyPoker is known for its large-scale promotional campaigns and tournaments, which have rightly made them the leader online poker start of the two-thousandth. It was here that the $1,000,000 tournament first appeared.
Emergence of PokerStars
Later in the fall of 2001, PokerStars launched a Play Money Beta, and by December, real money games were available. PokerStars has taken a big step up from its competitors by offering users even better graphics and animation. The client has basic game statistics, as well as the ability to take notes on opponents and upload their own avatars. In addition to Hold'em, there were also Omaha and Stud poker, mostly limited format but also Pot Limit tables. The first account on the site was created by Swedish player Oscar «pokermaniac» Hornell. The PokerStars Room offered a wide selection of tournaments – an important innovation in online poker that played a major role in the poker boom. Over the next couple of years, Pacific Poker (later renamed 888poker), Absolute Poker, Bodog, and Full Tilt Poker have become industry leaders.
In 2001, however, online poker was still viewed as a fairly new phenomenon and had not yet been fully accepted by the poker community. Many offline players were skeptical about the online version of the game and did not consider it a «real poker». Very soon this attitude changed.
Chris Moneymaker wins WSOP 2003
2003 was a turning point in the history of PokerStars and online poker. If you poll all current poker players who have reached the age of majority by now, most of them will say that they first learned about online poker in 2003. There are many reasons for this, but they all relate to the persona of Chris Moneymaker, a 27-year-old accountant from Tennessee who won the 2003 WSOP Main Event by racing there via a PokerStars satellite. The best poker hero was hard to come by. Online satellites to the WSOP Main Event that year were first introduced. The organizers of the World Series signed agreements with several websites, including PokerStars. Manimaker, playing in the room under the nickname «Money800», jumped into a one-table Sit-n-Go with a buy-in of $86 at the last minute, unaware that it was a satellite to the WSOP mainline event. «If I had known about this, I would never have sat down to play that tournament», he admitted later.
After winning this Sit-n-Go, Moneymaker made it to the $650 Final Satellite, which awarded three tickets to the WSOP main event. The $8,205 consolation prize for fourth place was more appealing to Chris, as it would have paid off his credit card debt, but a friend persuaded him to fight for a trip to Las Vegas by promising $5,000 for half his main event action. Moneymaker won the ticket, but his friend didn't have that amount. For travel expenses, the organizers gave only $1,000, so Chris sold the shares to another buddy. The rest of the story is well known: in the Main Event, Chris Moneymaker beat 839 players to win the championship bracelet, turning $86 into $2,500,000 in prizes. A video about Moneymaker's victory was broadcast on ESPN for several months, prompting more players to create accounts on PokerStars and other rooms. So the poker boom began. Online satellites have irreversibly changed the tournament poker landscape. Thanks to them, the number of participants in large offline tournaments increased, live poker brought more amateurs, and the line between «old-school» players and «internets» began to disappear. The following year, Greg Raymer won the WSOP Main Event, which was also selected through an online PokerStars satellite, but his prize was double that of $5,000,000. By 2006, attendance at the WSOP Main Event had increased 10-fold to 8,773, over 1,600 of which were selected through PokerStars satellites, and winner Jamie Gold lost a record $12,000,000.
WCOOP becomes the biggest tournament series in online poker
However, Moneymaker's involvement in the triumph was not the first great success of PokerStars. A year before his victory, when the WPT offline tournament series had just started and the European Poker Tour had not yet started, the Starzes held the first «World Championship of Online Poker» (WCOOP) – the online equivalent of the WSOP.
The series consisted of nine tournaments with buy-ins starting at $109, which was high at the time. The most entries (565) were in the Limit Hold'em tournament, and the smallest was the Limit Omaha High Low tournament (135). The main event with a buy-in of $1,050 and 238 participants won another Swedish «MultiMarine» prize of $65,450.
The 2002 debut WCOOP was a huge success: PokerStars proved that the online series could compete with the live poker festivals that were also gaining popularity. After Moneymaker's victory, the popularity of the «World Championship of Online Poker» began to grow even faster than the prize funds of the World Series. By 2010, the WCOOP Main Event prize pool had increased to $12,200,000, and Tyson's «POTTERPOKER» Marx's win for the 2010 WCOOP Main Event was $2,278,098 – the record holds to this day. These figures clearly reflect the growing popularity of online poker around the world and the pace of money flow into the poker economy.
In its early years, WCOOP was marketed as an elite poker series, and low limit players had to wait until 2017 to play in WCOOP tournaments for less than $100. The expansion of the series to cheaper tournaments was heavily criticized by a part of the poker community, who felt that it devalued the WCOOP brand. But this step allowed several times to increase the number of participants in the series. By 2021, the total number of WCOOP tournaments had reached 306, and the total prize pool had risen to $122,340,165.
Until Black Friday 2011, the majority of WCOOP tournament winners were Americans. Shortly after PokerStars withdrew from the United States market, it was down to number four. Poker has been pacing the planet for a long time, with Russians and Brazilians taking the place.
PokerStars come to offline poker and launch the revolutionary EPT series
In 2004, PokerStars launched their own live tournament series, the European Poker Tour (EPT). It is generally believed that the series was intended as an experiment in which no one was sure of its success, but it was not. European poker players, inspired by the overseas triumph of Chris Moneymaker, were eager to see a major series on their continent – all they lacked was an ambitious organizer with the right financial resources.
Unlike the WSOP, which is held once a year in Las Vegas, the EPT debut season ran from September 2004 to March 2005 and had seven stops across Europe at one-month intervals: Barcelona, London, Dublin, Copenhagen, Deauville, Vienna and Monte Carlo. Thanks to a variety of online satellites, everyone had a chance to compete, and in the following years, the chance was taken by young winners of major events Jeff Williams, Mike McDonald, Gavin Griffin and Jason Mercier. At the time, buy-ins in the vast majority of poker tournaments in Europe did not exceed €1,000, and such tournaments collected around 200 entries. The biggest events were attended by top professionals from the US, especially if there was a profitable cash game, but in most tournaments the field consisted of local players. PokerStars skillfully promoted EPT as a brand new experience, positioning poker as a game in which smart young people compete for big cash prizes in popular tourist destinations. As luck would have it, the first season of the series coincided with the beginning of the era of cheap air travel, and many gamers were attracted by the idea of visiting a new town and playing a little poker.
Many innovations in the first EPT season were invented and implemented on the fly. Casino owners and card club managers certainly knew the mechanics of poker, but they've never seen so many players at the same time. The halls were cramped and chaotic, tiny restaurants could not cope with the influx of snacks during breaks, and play days had to be lengthened for 15-16 hours to allow the smooth structure of the tournament to be completed on schedule.
Television broadcasts were an important part of marketing, so in the first season, cameras were built into the side tables to display pocket cards as previously on the WSOP. Members of the film crew had previously worked in dynamic sporting events, and here they had to catch the subtle and carefully concealed emotions of poker players. «It was a sport about which we knew nothing», – Dave Corfield, one of the first EPT operators admitted. To better know the rules, during breaks the team studied the book «Poker for Teapots».
The EPT series has changed the poker landscape far beyond its geographical boundaries. She has brought Europe's old-school poker players and young professionals from around the world into the same arena, who have been the driving force behind the global poker boom. This series was the first live poker experience for hundreds of thousands of online poker players. EPT played a huge role in the emergence of poker superstars such as Patrick Antonius, Bertrand «ElkY» Grospelier and Justin Bonomo, and quickly became the main tournament series on the planet.
Black Friday 2011
On April 15, 2011, users from all over the world viewed an image of the top poker rooms of the time – Full Tilt, PokerStars, Absolute Poker, and Ultimate Bet – reporting that these domains had been seized by the FBI.
How did it all begin
So, when a simple Tennessee accountant, Chris Moneymaker, selected through an online qualification, won the 2003 WSOP Main Event, the US, like the rest of the world, was hit by an unprecedented wave of poker popularity. In just a couple of years, the number of online players and live tournaments has increased tenfold. Newcomers began massively to hone their skills by playing dozens of games a day, and the most successful of them began to earn a living.
All this certainly could not pass the US government, which in 2006 published the Unlawful Internet Gambling Enforcement Act (UIGEA). The essence of this law was to ban money transfers to unlicensed gaming sites, thus making most types of online gambling illegal. Officially, the US authorities in this way tried to protect the funds of citizens from fraudsters.
Poker rooms reacted to UIGEA in different ways. Partypoker, the largest poker venue of the era, stopped serving US customers immediately. This led to their loss of leadership. PokerStars and Full Tilt Poker decided not to restrict American access. Both sites found «legal loopholes» that allowed them to bypass UIGEA.  One of the most important such «loopholes» was the American billionaire, Daniel Tzvetkoff, who turned his company into a kind of bank for the country's 4 largest poker rooms (PokerStars, FullTilt Poker, Absolute Poker and UniBet Poker). Tsvetkoff officially owned a network of large enterprises in the computer field, in fact he used the accounts of these companies to carry out all the money transfers of poker rooms. This continued until poker room managers began to suspect him of stealing some of the money. In order to punish Tsvetkoff, it was decided to hand over information about his machinations to the US authorities. He was threatened with up to 75 years in prison for his actions, but something happened that no one expected. Tsvetkoff made an agreement with the FBI and gave away all information about the online poker room's money flow and was placed under witness protection. As a result, he received protection from the authorities and was hit by the poker rooms.
«Black Friday»: the day when everything stopped
On April 15, 2011, Preet Bharara, a prosecutor from the Southern District of New York, filed criminal charges against 11 top poker executives, and the FBI immediately suspended their websites.
PokerStars lost 26% of its total traffic and Full Tilt Poker lost 16%. The situation with Absolute Poker and UltimateBet was slightly different. At the time, the Cereus Poker Network, which included both of these poker rooms, was among the top ten most popular poker venues. Despite being harassed by the US government, they continued to provide services to US players, but paid no more than 10% of withdrawals. On the poker forums, there were a lot of messages where panicked players sold and bought dollars at a fraction of the price on the unfortunate rooms, confident that they could never get their money back, people sold out bankrolls at 10 cents per dollar.
Arrest warrants were issued against the founders and financiers of PokerStars, Full Tilt Poker and Absolute Poker/UltimateBet. Initially, he was charged with illegal online gambling. Then there were articles about fraud, financial fraud, money laundering and pyramid scheme organization (Full Tilt Poker owed players about $390 million, while it had only $60 million).
Poker community response
Naturally, these events could not but affect ordinary players. Social networks and forums were full of heated discussions, and people shared their views on the future of online poker. Some were inclined to believe that there was no future at all. But there were those who tried to react to the situation with humor. It is obvious that Daniel Negreana is to blame. I told him if he ever started to win online, the world would end», wrote the owner of two WPT titles and two WSOP bracelets Eric Lindgren. Many players lost not only their bankrolls, but all their savings. Since they kept almost all their money in poker accounts. And sometimes the amounts were six-digit. Just before Black Friday, I won the FTOPS, and my account was over a million dollars. It was possible to withdraw exactly zero», – admitted Blair Hinkle.
After effectively blocking all online poker in the US, most American professionals have left the country. Many people moved to Europe. I made the hard decision to leave the country where I lived my whole life. I had to break up with my beloved girl. I have six figures left on Full Tilt», – told Justin Bonomo later. There were those who never recovered from the financial losses. Chad Batista, a well-known poker professional of that year who had won millions of dollars in online tournaments, fell into a severe depression. By being withdrawn, he found an outlet in online poker and felt uncomfortable in live events. Chad moved to another country, too, but it was hard on him. Outcome: alcohol abuse resulting in liver and kidney failure and death at 34.
Repercussions
As any global event «Black Friday» has had many consequences. The main blow, of course, fell on the main figures of the case. And if PokerStars finally managed to make a deal with the government and withstand a string of financial losses, the rest of the participants ended up doing much worse. A few months after the publication of the indictment, Blanca Gaming, the parent company of Absolute Poker and UniBet Poker, filed for bankruptcy and had to lay off all of its employees. Full Tilt Poker, which had never recovered from a loss of 40% of traffic and debt payments, was eventually sold to the same PokerStars, and in 2021 finally ceased operations. The online poker market itself in the United States has virtually ceased to exist. Many players have switched rooms, but this is still illegal. The truth is worth noting that, authorities look at it «through their fingers», without charging players with absolutely no charges, only poker rooms are arrested. Since April 15, 2011, the United States has also launched a massive campaign aimed at legalizing poker, or at least the unhindered ability to play on any sites online. To date, this movement has ensured that the bill of such a decision is already ready in the draft, but there are still no real breakthroughs, the authorities can not decide unequivocally whether to ban online poker.
Black Friday Effects on PokerStars
The Manhattan Federal Attorney's Office accused Isaiah Scheinberg, the founder of PokerStars, of a series of illegal actions that led to Black Friday 2011, the suspension of PokerStars and the bankruptcy of its main rival, Full Tilt Poker. In this case, charges were brought against ten other persons, all of whom sooner or later pleaded guilty.
«Foreign companies that choose to work in the United States cannot ignore laws that they do not like,» said federal prosecutor Prit Bharara when the defendants in this case were charged.
After Black Friday, Full Tilt Poker went bankrupt and failed to pay players $330 million in deposits. Bharara called Full Tilt a pyramid scheme, but worked with Sheinberg to find a solution. As a result, PokerStars bought Full Tilt for $731 million, and Starzov's property claims were removed. The Justice Department used the money to return the bankrolls to American players, and PokerStars reimbursed the lost bankrolls to «Full Tilt» players from other countries. Among online poker players, Scheinberg became a folk hero. However, despite his help in the Full Tilt case, federal prosecutors did not stop pursuing Sheinberg. His son Mark sold PokerStars for $4.9 billion in 2014. The voluntary surrender of Sheinberg to the US authorities marked the end of one of the craziest sagas in the history of the Internet.
Isaiah Scheinberg's Story
Although Sheinberg is a closed person (there are only a few pictures of him and no interviews), he is not a normal person.
Isay was born in the Lithuanian SSR, in the 1960s he graduated from Moscow State University and then emigrated to Israel, where in 1973 he took part in the «Yom Kippur war» against the Arab countries.
After completing his military service, he joined the Israeli branch of IBM, and in 1983 he was invited to work at the company's Canadian office in Toronto. Scheinberg, a talented programmer, played a key role in the development and implementation of Unicode, a universal character encoding standard for written languages.
Like many of his generation's mathematical intellectuals, Scheinberg was an avid poker player. He was particularly fond of tournaments, and in 1996 Isay even played in the World Series of Poker in Las Vegas.
In 2000, Scheinberg founded PYR Software in Toronto to develop and sell software to online poker operators, but was unable to find customers in this nascent industry. Then a year later, at the height of the «dot com boom», he and his son Mark founded their own online poker room PokerStars. Mark co-wrote the concept and was the managing director of Rational Entertainment Enterprises. It was located, like many online gambling competitors, in Costa Rica.
The PokerStars Internet platform, operated by Rational, began operations on September 11, 2001, the same day that terrorists hijacked the towers of the World Trade Center in New York City. Coincidentally, almost a decade later, one of the «September 11th Heroes» won $1 million in a PokerStars-sponsored poker show with Fox. It was former New York police officer Mike Kosovo, who was among the first to come to the aid of the people at the World Trade Center. The software developed by Scheinberg's PYR Software and subsequently used in PokerStars was unique because it included online tournaments. There were cash games, too, but it was the PokerStars tournaments that attracted so many players. For little money, often less than $25, they could play the freezeout and have a chance to make a big score without risking much money. Players also enjoyed the tournament format itself, in which players were eliminated alternately and the survivors continued until all chips went to the winner. In the summer of 2002, the Stars hosted the first World Championship of Online Poker (WCOOP), an online equivalent of the World Series of Poker (WSOP).
First US claims
PokerStars became the second largest online poker company after the Gibraltar-based company PartyGaming, which then dominated the world's largest market, the US.
However, the US Department of Justice did not approve of foreign online poker rooms operating in the country. It officially took the following position: Online Poker violates the 1961 law prohibiting cross-border bets (both across the US border and across state borders) using wired communication.
However, PokerStars and PartyGaming continued to serve American players. So did Full Tilt Poker, promoted and managed by renowned professional players Howard Lederer and Chris Ferguson along with Ray Bitar, Ferguson's former stock exchange colleague. These major poker rooms advertised themselves on television, promoted television broadcasts, and sponsored top poker players. Ambasador Starzov became a famous sports star: tennis players Rafael Nadal and Boris Becker, footballers Gianlugi Buffon and Ronaldo, baseball legend Orel Hershiser and others. For a few years in the early 2000s, when PokerStars was advertised on television and a credit card was enough to register, the US government seemed to turn a blind eye. For their part, online poker rooms argued that the 1961 Act applied only to sports betting and not to poker. They also argued that another federal law, «Illegal Gambling», did not apply to poker because it was a game of skill, not luck. PokerStars, which moved their headquarters to the Isle of Man, received legal opinions from leading American law firms confirming this legal position. Scheinberg also moved to the Isle of Man and officially became the technical director of PokerStars.
In March 2006, billionaire Calvin Air, owner of the offshore online bookmaker Bodog, appeared on the cover of Forbes magazine. In that issue, he had an article called «Catch me if you can». Son of a Canadian pig farmer, Er moved to Costa Rica and turned the modest Bodog into a powerful bookmaker, starting to take bets from American players. In that article, «Forbes» wrote about Era's billionth state, noting that Bodog apparently violated the 1961 law.
Tougher Laws and Attempts to Bypass Poker Rooms
A few months later, the United States Congress passed the Suppression of Illegal Online Gambling Act. The law frightened the conservative board members of PartyGaming, and the company left the lucrative US market. The stock fell and has not recovered since. In 2009, PartyGaming, which, in addition to offering poker to American online casino players, made a deal with the American authorities and paid a fine of $105 million in exchange for refusing to prosecute.
Scheinberg, on the other hand, managed a private company that offered only poker to its customers. In fact, the Suppression of Illegal Online Gambling Act 2006 made it illegal to engage in related money transactions rather than online gambling per se. Because of this, the number of available deposit and cache options for Americans decreased, but they continued to play on offshore sites. With the departure of PartyPoker, PokerStars immediately seized the US market and became the world's largest online poker room. Only Full Tilt, who also decided to continue working with the Americans, competed heavily.
Schoenberg hired Dick Gefardt, a former House majority leader, as a Starze lobbyist in Washington, D.C., and by 2010, the room was making a net profit of $500 million a year at $1.4 billion.
However, the huge sums of money that PokerStars was handling continued to keep the Justice Department, especially the Manhattan prosecutors, in the limelight. Lawmen, led by young AUSA Arlo Devlin-Brown, found a weakness in offshore poker schemes – these were huge cash flows from players and back through the US financial system. Most banks and credit card companies refused to service their gambling transactions, so PokerStars and Full Tilt had to rely on small payment services that did not shy away from making questionable payments for a generous reward.
In 2009 and 2010, the Federals seized tens of millions of dollars from companies that serviced the cash flow of poker rooms. Some of these firms have even been charged and assets seized.
The big scandal was caused by the use of false MCC codes for bank card payments, which were used to transfer money from players to poker rooms and back. To hide the true purpose of the payment from the American issuing bank, another code was used, which made it look like the money was being transferred to pay for flowers or animal goods, rather than to the poker site. This technique has been used by Full Tilt since its inception, which has helped them quickly expand their player base, but PokerStars has always said they have not done this.
Yet, because poker rooms were not underground, but in the gray zone, and influential politicians like Barney Frank were working to legalize online poker, the industry viewed the obstacles posed by federal prosecutors as merely a costly inconvenience. «The federal government is not going to take any action against the poker rooms to prevent their collapse,» said Frank Catania, then head of the New Jersey State Gambling Commission and an online gambling consultant.
Black Friday 2011 for PokerStars
However, on Friday, April 15, 2011, federal prosecutors in Manhattan dropped an atomic bomb on the online poker industry. This day will later be known as Black Friday among poker players around the world. Federal prosecutor Preet Bharara has issued an indictment against 11 businessmen, including Sheinberg, Bitar, and other executives of PokerStars, Full Tilt, and Absolute Poker. Charges were also brought against four men who operated the gateway and one banker. None of them were charged with violating the 1961 Wire Call Ban Act. Instead, the state accused Scheinberg of violating the newer Illegal Gambling Act, as well as of criminal conspiracy to commit bank fraud and money laundering. However, his son Mark was never charged.
The Feds have been creative and even arrested the domains of all three rooms – PokerStars, Full Tilt and Absolute Poker. Millions of poker players tried to log in to the traditional Friday roller, but instead saw on the monitor screen a notice that their favorite poker site had been confiscated by the FBI. Players' bankrolls were frozen. The state even filed a civil lawsuit against PokerStars. A few months later, Rod Rosenstein, then a federal prosecutor in Baltimore, indicted Calvin Eru, the founder of the online bookmaker Bodog, who at one time may have hastened the approach of Black Friday.
If Sheinberg was shocked by this development, Bharara and his prosecution team were also taken by surprise when Full Tilt Poker went bankrupt and failed to pay the $330 million players who were on their accounts. Bharara filed a civil suit against head of «Full Tilt» Ray Bitar and his two partners – professional poker players Howard Lederer and Chris Ferguson. The prosecutor accused the three of using players' bankrolls to pay $440 million in dividends to owners and board members. Ferguson hates the poker community so far, making him even miss a few WSOP seasons.
However, Sheinberg kept the funds of PokerStars players separately and quickly returned to American customers all the $150 million stored on their accounts. A year later, the owners of PokerStars made a deal with the United States Department of Justice to pay the authorities $547 million in fines and another $184 million in fines to Full Tilt customers whose accounts had been frozen since the beginning of the investigation. PokerStars received all Full Tilt assets instead. The Starzes pleaded not guilty to any wrongdoing, but one of the terms of the deal was Sheinberg's agreement not to hold any more senior positions in the company.
Over the next few years, all state defendants in the «Black Friday case», except Sheinberg, pleaded guilty to charges ranging from misdemeanors to bank conspiracy. The longest prison sentences were given to the owners of payment locks – up to three years. However, penalties for online poker operators were generally negligible. Ray Bitar, head of Full Tilt, pleaded guilty to conspiracy to commit bank fraud and, given the time spent in custody, was released from the courtroom, partly due to heart disease. He also agreed to pay a fine of $40 million. Scott Tom, president of Absolute Poker, who, like Full Tilt, failed to pay bankrolls to players, pleaded guilty to an offense. So did Calvin Air, the billionaire and bookie owner of Bodog, who accepted bets from American players. He was even allowed not to appear in an American court, but to plead guilty in his lawyer's office in Vancouver, Canada.
PokerStars Sale
After Isaiah's son Mark Scheinberg became the official head of PokerStars, the room continued its business in the Isle of Man, but stopped serving American players. Soon, Mark began receiving frequent calls and visits from David Baazov, a young director of a tiny company in Montreal that was developing online gambling software. Baazov wanted to buy PokerStars with the support of Blackstone Group – the world's largest private investment company. At the same time, the New Jersey state gambling regulator, which legalized online poker in 2013 (later joined by Nevada and Delaware), refused PokerStars a license several times due to a relationship with Scheinberg, who was willing to pay a fair price for the license.
When Blackstone negotiators finally saw PokerStars' financials, they realized that Scheinberg had built a top-notch company.
Even after its expulsion from the United States, the room earned $400 million a year, with annual revenue of $1.1 billion.
PokerStars had 89 million registered users, about 5 million of whom visited the site at least once a month, so the company easily passed the cybersecurity audit. Incredibly, at the time, the Starzes held 500,000 online tournaments a day.
In August 2014, the Sheinbergs sold their baby to Amaya Gaming, supported by Blackstone, for $4.9 billion. Mark Sheinberg, who received $3.7 billion in cash for his 75% stake, turned into one of the world's youngest billionaires overnight. «Our achievements and this particular deal prove the hard work, competence and dedication of our employees, which will lead the company to new successes,» he stressed in a farewell letter to his employees.
Online Poker in the US After Black Friday
At first glance, the election of Donald Trump as President of the United States may have seemed like an advantage for online gambling. He was a gambler, and at some point he even set up a joint company offering online gambling. This should happen because many other countries have already done it, and the US, as usual, is late, Trump said about the legalization of online gambling. Legalization seems inevitable, but in this country nothing is certain».
However, once Trump entered the White House, his administration began to operate in the opposite direction. The Justice Department, led by Jeff Seyshens, has once again changed the interpretation of the 1961 Betting Act, stating that it applies not only to betting but also to online gambling in general and online poker in particular. The New Hampshire state lottery challenged this decision in court, and in 2019 a federal court ruled that the law only applied to sports betting. The Government, for its part, did not accept the decision and filed an appeal, which is still pending.
Federal prosecutors in Manhattan, led by Jeffrey Berman, now turned their attention to Shainberg. Apparently, his real problem is being charged with illegal gambling, not illegal money transactions. Anyway, Isay is now in New York to deal with the charges against him. He was released on $1 million bail and surrendered his passports. At the hearing, federal prosecutor Olga Zverovich said that the US government and Sheinberg have long been negotiating an out-of-court deal and have reached an agreement in principle. But it looks like he's only getting off with a fine.
Before starting their own online poker room, lawyers from Regulated United Europe will be willing to carefully familiarize themselves with the current legislation of those countries. In which your project plans to provide services, get a gambling license and only then start accepting deposits from players.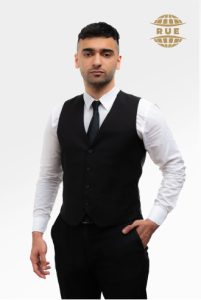 At the moment, the main services of our company are legal and compliance solutions for FinTech projects. Our offices are located in Tallinn, Vilnius, Prague, and Warsaw. The legal team can assist with legal analysis, project structuring, and legal regulation.
Company in Poland Sp. z o.o
Company in Czech Republic s.r.o.
Please leave your request