If your company is engaged in cryptocurrency activities, and you are interested in opening a bank account in Europe, then you should know that this is quite a laborious process. Despite the fact that every year the number of companies whose activities are directly or indirectly related to cryptocurrency is growing steadily, the complexity of opening bank accounts for crypto activities in Europe still exists. Companies face this problem both directly dealing with cryptocurrencies and digital assets, and any traditional business that receives payment for its cryptocurrency goods/services.
Why do most banks not want to work with crypto assets?
Practice of recent years shows that entrepreneurs who decided to launch a cryptocurrency project face serious problems when opening an account in European banks. The main reason is that cryptocurrencies are not yet fully regulated at the legislative level in many European countries. This is the main reason why banking institutions refuse to cooperate with cryptocurrency companies is that there is no clear regulation approved by the regulator that how to control cryptocurrency activities and to which asset/value class virtual currency belongs. In general, most banks and financial institutions consider the cryptocurrency business a high-risk activity.
Although some banks work with cryptocurrency companies, they tend to carefully select their customers, working only with easy-to-understand business models and well-established companies. Thus, opening an account for a cryptocurrency-related business becomes even more difficult for innovative business models such as mining, steaking, portfolio management, cryptocurrency loans/credits, etc.
However, some innovative European countries have already embraced this technological advance and introduced laws that regulate cryptocurrency activity at the state level and consider it legal.
How to open an account for a cryptocurrency company?
First, our company recommends choosing a European country with effective regulation of cryptocurrencies and choosing a cryptocurrency-friendly bank or financial institution (payment service provider, electronic money establishment, etc. in that country). What to consider at this stage:
Does the bank allow accepting and sending money between cryptocurrency accounts?
Does the bank allow the use of an account for the cryptocurrency business?
Can this European bank/financial institution accept and send assets to crypto exchanges?
Does the bank serve a company with a similar business model at the moment?
Is it critical for the bank to mention cryptocurrency in the payment description?
Only when you know for sure that the European bank you have chosen works with your business model can you consider applying for a cryptocurrency account. It is also important to already understand whether the chosen financial institution offers a full range of necessary services, including:
international SWIFT payments
debit card
virtual iban
multicurrency accounts
account opening and closing fees
Although the number of financial institutions serving the cryptocurrency business is growing, not all of them offer the full range of services needed by the international crypto business. Many European banks offer only a SEPA payment account (Single Euro Payment Area), while virtual currency companies usually want to open a cryptocurrency account and get a full package: SWIFT payments, multi-currency accounts and payment cards. To save our customers time and get all the necessary banking services for the cryptocurrency business, the banking professionals from Regulated United Europe offer the Pre-Pro service approval, which is a unique opportunity to obtain prior consent or waive from banks carefully selected for you by our experts, to consider a full set of account opening documents for your cryptocurrency company.
Another responsible step is the right approach to application. When applying to open an account for a cryptocurrency company it is necessary to provide all necessary information in full: all corporate documents of the company, copies of the passports of beneficiaries, contracts with customers and suppliers and a brief description of the business model. If your business is regulated, you need to attach a license confirmation. The fact that documents must be submitted in a form acceptable to the country of registration of the financial institution is often overlooked. This means that many documents must be translated into English or the language of the European country where the bank is registered and regulated, and notarized and apostilled to provide proof that the documents are valid.
Today, each company is also required to have anti-money laundering procedures, so internal AML procedures, due diligence reports and possible external audits must be specified. When planning to open an account for a cryptocurrency company in a European bank, note that since cryptocurrencies are considered to be more risky assets, this means that banks must conduct an extended comprehensive check (EDD) in accordance with anti-money laundering laws. The main requirement is understanding the source of funds and the source of wealth of the company and its ultimate beneficial owners (UBO).
All documents relating to the origin of funds of the company or its UBO must be checked. Part of the EDD process also includes an analysis of how the company collects and manages customer data. Before opening an account for the company's cryptocurrency activities, it is important for bank officials to ensure that the company has developed processes to identify risks associated with potential money laundering, and that these processes have been properly implemented, as stated in the money laundering instructions. In order to avoid repetition of the procedure of preparation of the full package of documents at the initial stage, our company offers you the service of prior coordination.
| | |
| --- | --- |
| Help to open an account for crypto company | 1,300 EUR |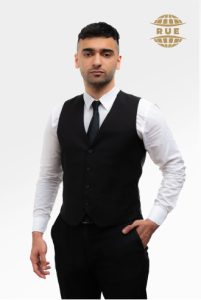 At the moment, the main services of our company are legal and compliance solutions for FinTech projects. Our offices are located in Tallinn, Vilnius, Prague, and Warsaw. The legal team can assist with legal analysis, project structuring, and legal regulation.
Company in Poland Sp. z o.o
Company in Czech Republic s.r.o.
Please leave your request