Lawyers at Regulated United Europe have done global analysis and bring to your attention a list of the most popular licensed cryptocurrency exchanges in Europe.


Daily visitors: 4 541 180     Daily pageviews: 25 158 138     Alexa Rank: 100
License in Europe
Lithuania – https://rekvizitai.vz.lt/en/company/binance/
Company activity description
Binance: Binance is the world's largest cryptocurrency exchange by stated volume, offers customers a huge selection of cryptocurrencies – over 1600 – on spot markets, derivatives and DeFi. There are four types of trading available on Binance: spot, margin, futures and P2P. Most of Binance's volume includes bitcoin and ether perpetual futures.
History of the company
The cryptocurrency exchange Binance was founded in 2017 and has become a global blockchain company providing a full range of services for investors and traders.
The head of Binance is Changpeng Zhao, better known in the crypto community as the CZ. The CZ has long been involved in development of futures trading software for Wall Street. The CZ left his position as head of the research and development team at Bloomberg Tradebook Futures in 2005 and moved to Shanghai. There he founded Fusion Systems. After discovering bitcoin, he worked at Blockchain.info as a Technology Director and in other projects.
In 2017, the Binance ICO raised about $15 million. At the first stage, the number of registered users exceeded 20 thousand people.
In early 2018, Binance even had to suspend new user registrations to update its architecture. After registration was resumed a few days later, about 240 thousand users had registered on the exchange for the first hour.
In January 2018, Binance came out on top among the world's crypto exchanges in terms of trading volume, and CZ made the cover of Forbes magazine.
Today, despite its relatively young age, Binance is a global leader in cryptocurrency trading – not only as a spot trading exchange, which has already managed to come out on top, but also as a crypto derivative trading platform, which is only one year old. This was made possible by tenacity, perseverance and initiative of Changpeng Zhao and his team, which has more than 1,000 people working in more than 40 countries and serving users in more than 180 regions and countries.
Daily visitors: 1,148,561     Daily pageviews: 3,974,024     Alexa Rank: 584
License in Europe
UK – https://blog.coinbase.com/major-strides-in-europe-coinbase-is-the-first-crypto-exchange-to-obtain-a-uk-bank-account-144f0e8ed7ce
Germany – https://blog.coinbase.com/coinbase-secures-first-crypto-licence-in-germany-8a5207fbc03b
Ireland – https://www.coindesk.com/markets/2019/10/14/coinbase-eyes-european-growth-after-winning-irish-e-money-license/
Company activity description
Coinbase: Coinbase is the largest cryptocurrency exchange in the United States, which went public on Nasdaq through an $86 billion direct listing, the largest in history. Coinbase is regulated by the New York DFS with a virtual currency license, serves 44 U.S. states and, in addition to European licenses, holds a New York State banking license. Coinbase offers the largest number of coins and markets among U.S. crypto exchanges and launching an NFT marketplace and derivatives service.
History of the company
Coinbase, a startup founded by 29-year-old programmer Brian Armstrong in 2012, has become an important tool for the U.S. to move away from the traditional banking system. Having made a timely start in the burgeoning cryptocurrency market, Armstrong was able to grow the company to a value of $100 billion in nine years and make his own fortune of $1 billion.
In 2012, Coinbase launched services for buying and selling bitcoins through bank transfers, and received its first investment in May 2013 – $5 million from Union Square Ventures. In December of the same year, one of Silicon Valley's largest funds, Andreessen Horowitz, invested $25 million in Coinbase along with several other investors, making it the largest venture capital investment in a cryptocompany at the time. Since 2012, Coinbase has raised more than $500 million.
A powerful impetus for Coinbase's development was the speculative cryptocurrency bubble that had inflated by 2013.
The price of bitcoin had risen more than a hundredfold in a year: from $10 in 2011 to $1100 in 2013, and fell below $200 in 2015. During that period, Coinbase absorbed several related services, introduced value insurance for the bitcoins stored on the exchange's servers, and launched a secure cryptocurrency storage system. All this generated confidence and provided the exchange with an influx of new clients.
In November 2013, the founders brought in another "bitcoin-obsessed" partner, Adam White, an engineer who served five years in the US Air Force and then graduated from Harvard. He was given an ambitious task: to find ten companies with sales volume more than $1 billion each and sign contracts with them to accept bitcoin payments. Two months later, Coinbase had signed an agreement with Overstock.com. Bitcoin transactions conducted by the large company through Coinbase "opened the floodgates" to other corporate clients, White recalls. Soon giants like Expedia and Dell began working with the startup, which increased confidence in Coinbase and cryptocurrency in general. Today, thousands of large companies and small merchants already accept bitcoin payments through Coinbase.
Coinbase also signed agreements with such traditional payment systems as Stripe, Braintree and PayPal, which, thanks to Coinbase, were able to process bitcoin transactions.
The private customer base grew at an incredible rate: already in 2014, the number of Coinbase users reached one million people. Belief in bitcoin and cryptocurrency-related companies grew stronger, and in January 2015 Coinbase received another $75 million investment from the Draper Fisher Jurvertson Foundation, the New York Stock Exchange and the United Services Automobile Association, a Fortune 500 company.
The exchange raised $100 million in another round of investments in 2017. The lead investor was Institutional Venture Partners, which had previously invested in Netflix, Twitter, Dropbox, Slack and Snap. At that time, the startup was valued at $1.6 billion. So, Coinbase became the world's first "unicorn" among cryptocurrency exchanges (a company with a valuation of more than $1 billion).
The 2020 crypto boom opened new doors for Coinbase. During the pandemic year, the exchange earned more than $300 million (mostly from transaction fees) thanks to a sharp rise in cryptocurrency rates, compared to a $30 million loss a year earlier.
Financial success and a growing customer base (currently about 43 million users) helped Coinbase make another round of investment at an almost unprecedented $100 billion valuation for the IT market. The success prompted Armstrong to go public – but not through an IPO procedure, but in the form of a direct listing on Nasdaq. The platform now claims to be one of the most expensive U.S. IT companies to go public since Facebook's IPO in 2012.


Daily visitors: 646,906     Daily pageviews: 1,164,431     Alexa Rank: 1083
License in Europe
Gibraltar – https://www.fsc.gi/regulated-entity/zubr-exchange-limited-26747
Cyprus – https://www.cysec.gov.cy/en-GB/entities/investment-firms/cypriot/72591/
Switzerland  – https://help.ftx.com/hc/en-us/articles/360051229472
Company activity description
FTX: Fast-growing FTX (valued $32 billion), led by 29-year-old prodigy Sam Banckman-Fried, has quickly become one of the world's largest exchanges by volume, mostly by entering the crypto derivatives market. It already owns regulated entities in the U.S. and Japan and operates in more than 100 countries around the world.
History of the company
The FTX exchange is developed and is a service of Alameda Research. The company was founded by professional trader Sam Banckman-Fried and programmer Gary Wang in October 2017. Alameda manages the digital assets of companies and investors. At the same time, the company is a cryptocurrency market maker for BitMEX, OKEx and other trading platforms. The platform manages a portfolio of digital assets worth the equivalent of $100 million. Also, Alameda is engaged in professional trading of digital assets with a daily turnover of 600 million to 1.5 billion US dollars.
Founders of Alameda Research are behind the launch of the FTX platform. The exchange officially appeared in 2018. Legally, the service belongs to FTX Trading LTD, which is registered on the islands of Antigua and Barbuda. Sam Banckman-Fried is the CEO and Gary Wang is the CTO. Both developers graduated from the Massachusetts Institute of Technology and worked in large companies.
Sam is a graduate of the Faculty of Physics and Mathematics with a degree in physics. After graduation, he worked as a professional trader for Jane Street Capital's international ETF service. Sam traded futures, currencies and stocks, having developed his own automated OTC trading system. Gary Wang graduated from the Faculty of Mathematics and Information with a degree in computer science. Gary later worked as a software engineer at Google. Together, the guys formed a professional team of experts, with the help of which they launched the FTX platform.
A year after its launch, FTX has become known for its cutting-edge trading solutions and the first cryptocurrency derivatives contracts. The platform launched the internal digital currency FTX Token in July 2019. In August, the team raised $8 million from institutional venture capital companies. A few months later, in December, Binance acquired a large stake in FTX.com. In February 2020, the management of the exchange decided to raise funds through sale of 125,000 internal tokens at a set price. Thus, the exchange valued itself at one billion dollars.
On July 20, 2021, FTX Trading, the owner and operator of the FTX cryptocurrency derivatives exchange, announced that it had raised $900 million from over 60 investors. The company is valued at $18 billion, writes American Forbes. A year ago, FTX was valued at $1.2 billion.
Investors include Paradigm, Sequoia Capital, Ribbit Capital, Third Point, Lightspeed Venture Partners, Coinbase Ventures, Softbank, Sino Global Capital, Multicoin Capital, the Paul Tudor Jones family, VanEck, Circle, and Izzy Englander and Alan Howard hedge funds. "The main purpose of the fundraiser was to find strategic allies who could help FTX grow its brand," Banckman-Fried said.
Created by traders for traders, as its founders like to say, FTX deals with the cryptocurrency derivatives market – instruments, value of which depends on rise or fall of crypto assets.


Daily visitors: 251,047     Daily pageviews: 502,094     Alexa Rank: 2021
License in Europe
Malta – https://blog.crypto.com/first-emi-from-mfsa/
Company activity description
Crypto.com: Singapore-based, U.S.- and Europe-regulated Crypto.com paid $700 million for the naming rights to the former Staples Center in Los Angeles. The exchange trades 169 coins and offers 349 trading pairs. Crypto.com has more trading volume than Coinbase, despite a relatively expensive fee (40 basis points) for the entry-level transactions.
History of the company
Crypto.com is a cryptocurrency exchange that supports trading, investment, staking, wallets, NFTs and more. The exchange offers a large number of different cryptocurrencies, moderate commissions and discounts for holders of its Crypto.com Coin token (CRO). The Crypto.com ecosystem will be of interest to users who want to earn on their cryptocurrency assets in various ways besides trading.
Crypto.com was founded in 2016 in Hong Kong. The exchange currently serves over 10 million customers in 90 countries.
Initially, the project was called Monaco and held an ICO in 2017, raising $26.7 million through the sale of its MCO token. In 2018, Monaco was rebranded and received its current name. At the same time, the company announced the launch of its own blockchain Crypto.com Chain with CRO token.
At the end of 2019, Crypto.com launched a cryptocurrency trading exchange and subsequently introduced products such as Crypto.com Pay, Crypto Earn and Crypto Credit.
In 2020, the company launched DeFi Wallet and DeFi Swap non-custodial services.
Overview of the main products of Crypto.com
Metal Visa Cards – Visa payment card for spending cryptocurrencies with cashback;
Crypto.com App – The main application of Crypto.com;
Crypto Credit – Crypto lending service;
Crypto.com Exchange – Crypto.com Trading Platform. Positioned as a platform for trading cryptocurrencies of deep liquidity, fair prices and low commissions;
Crypto.com NFT – Service for buying and selling non-fungible tokens with support for exclusive collections;
The Syndicate – Service for selling cryptocurrencies at a discount;
Supercharger – Staking pool for earning tokens from DeFi projects;
DeFi Swap – A platform for trading DeFi tokens. Uniswap analogue;
DeFi Earn – Income farming service in the decentralized finance space;
Crypto.com Price – A resource with information about prices of cryptocurrencies.
Trading on Crypto.com
Crypto.com's main platform is a mobile app available for iOS and Android devices. If you have traded on the exchange from your mobile phone before, you will easily understand the Crypto.com interface.
The application allows you to quickly view your own portfolio and access popular assets. The Crypto.com mobile app has everything you need, including trading, staking, payments, and card transactions. Also, all these functions are available in a web version of Crypto.com on a computer through a browser.
Crypto.com uses simple and clear charting tools without overwhelming the user with unnecessary data. In addition, the platform has support for traditional currencies, including Russian ruble.


Daily visitors: 240,888     Daily pageviews: 1,228,529     Alexa Rank: 2173
License in Europe
Gibraltar – https://chainbulletin.com/huobi-global-to-migrate-spot-trading-services-to-gibraltar
Company activity description
Huobi Global: Founded in 2013 in China, Huobi provides services to intermediate and advanced traders. In addition to offering spot markets for over 200 assets, the company also provides derivatives, margin services, an over-the-counter desk and prime brokerage. The company closed the entire Chinese market in 2021 and now manages its operations from Singapore. Huobi is also regulated in Japan, Gibraltar and Luxembourg.
History of the company
Huobi is a Chinese cryptocurrency exchange that, as of March 2020, is ranked #4 in CoinMarketCap's liquidity ranking. It was created by Leon Li. Huobi was launched in August 2013.
The project almost immediately became known, and Dai Zhikang and Zhen Fund drew attention to it in November 2013, making the "angel" investments. A year later, Huobi received an investment of $10 million from the American venture capital company Sequoia Capital. Huobi's popularity grew rapidly: if in June 2016 the trading volume of transactions was 1 trillion yuan (~$144.2 billion), then in November of the same year this figure rose to 1.7 trillion yuan (~$245.2 billion).
After the cryptocurrencies were banned in China in 2017, the head office of the exchange was moved to South Korea. Trading was resumed only in March 2018 under the huobi.pro domain. Within six months after the "move", the exchange launches divisions in Singapore, Japan and the United States. In 2018, Huobi acquired the BitYes marketplace, expanding its European and American user base.
The company also has branches in Japan, Singapore, the USA and Russia. In Japan, Huobi received a license from the FSA regulator after an incident related to hacking of another Japanese exchange, Coincheck.
As of March 2020, 550 cryptocurrencies have been added to the platform. As of March 19, 2020, the daily trading volume is $1,664,385,496.


Daily visitors:  320,485     Daily pageviews: 1,346,040     Alexa Rank: 2434
License in Europe
Lithuania – https://www.blockchain.com/legal/terms
Company activity description
Blockchain.com (formerly Blockchain.info) is a Bitcoin and Ethereum blockchain exploration service, and a cryptocurrency wallet supporting Bitcoin, Bitcoin Cash, and Ethereum. It also provides data, statistics and insight into Bitcoin and Ethereum.
The company's headquarters is located in London.
History of the company
Launched in August 2011, the service provides data on recent transactions, blocks mined on the bitcoin blockchain, charts of the bitcoin economy, as well as statistics and resources for developers. This site is often cited in the media or on cryptocurrency forums. The Blockchain.info mobile app for Android allows users to securely send and receive cryptocurrency, as well as browse the blockchain. In December 2013, the company acquired ZeroBlock LLC, the leader in Bitcoin mobile applications.
Blockchain.info was the most visited Bitcoin site in the world in 2013 with over 118 million page views and over 3 million unique visitors in November 2013. In January 2014, Blockchain.info reached one million wallet users.
In February 2014, Apple Inc. removed the Blockchain app from the App Store, prompting a strong backlash from Blockchain and public outcry in the Bitcoin community, including the Reddit community. In July 2014, Apple restored the app.
In October 2014, Blockchain.info closed $30.5 million in funding for Lightspeed Venture Partners and Mosaic of Ventures, the industry's largest digital currency funding round at the time.
In August 2015, Blockchain.info Director Peter Smith was invited to accompany the British Prime Minister, David Cameron on a tour of South Asia to get in touch with local representatives about the role of the United Nations in global FinTech.
Blockchain.info co-founders Nicholas Carey and Peter Smith announced a $40 million Series B investment in June 2017.
In June 2018, Blockchain.info changed its domain name to Blockchain.com.
In November 2018, Blockchain introduced a new currency in its wallet: Stellar (XLM). The company decides to give 25 dollars of XLM to anyone who can verify his/her identity in order to promote the appearance of this currency on the platform and create a community around it.
At the end of March 2021, Blockchain.com raised $300 million in a fundraising round that brought the company to a $5.2 billion valuation, just one month after the cryptocurrency startup raised $120 million on a $3 billion valuation. The main investors were Lightspeed Venture Partners and VY Capital. Partners of DST Global also took part in the deal.
Analysts suggest that the venture capitalists are looking to capitalize on the boom in bitcoin and other cryptocurrencies. Big companies like Tesla and Square also buy bitcoins: Elon Musk's company bought $1.5 billion worth of bitcoins. Blockchain.com startup claims to be responsible for 28% of all bitcoin transactions since 2012. The company is mainly known for its digital wallets, which are used to store cryptocurrencies, but has recently switched to trading through its own virtual currency exchange.
Note that Blockchain.com stated in March 2022 that the platform was valued at approximately $14 billion in a funding round. This funding was led by Lightspeed Venture Partners with a major participation of Baillie Gifford & Co., reports Blockchain.com.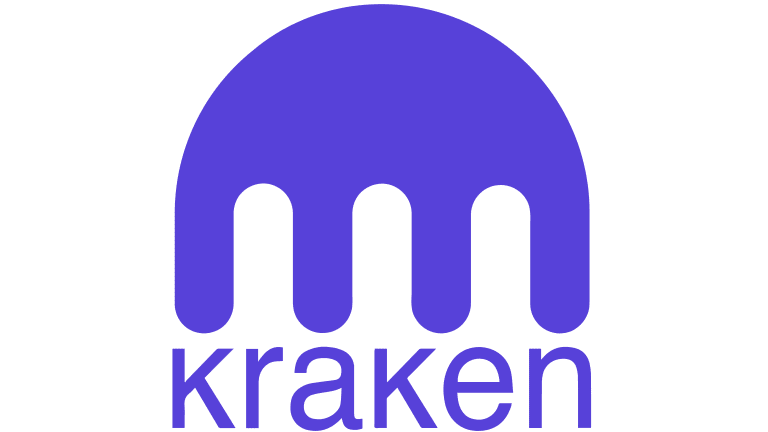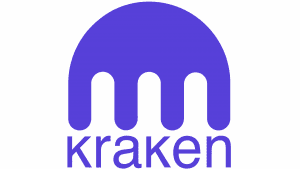 Daily visitors: 198,750     Daily pageviews: 854,628     Alexa Rank: 3654
License in Europe
UK – https://support.kraken.com/hc/en-us/articles/360031282351-Is-Kraken-licensed-or-regulated-
Lithuania – https://rekvizitai.vz.lt/en/company/kraken_projektas/
Company activity description
Kraken: Regulated in the US, UK, Lithuania and certain jurisdictions in the Asia-Pacific region, the Kraken cryptocurrency exchange serves to experienced and advanced crypto traders. The company serves all US states, except New York and Washington State, and holds a banking license from the State of Wyoming. The company recently provided proof of reserves for $19 billion of client assets, becoming one of the few exchanges in history to do so. It holds 13 different licenses worldwide and has announced plans for an IPO this year. Its fees of 16 basis points for producers are lower than those of other large regulated firms. It is the only Class A company with a futures exchange.
History of the company
Kraken is an online digital currency exchange service registered in the United States. As of December 2019, the total trading volume was about 13% of the world turnover. The information of this service is displayed in the Bloomberg terminal.
The company was founded in 2011 by Jesse Powell in San Francisco. It has been in continuous operation since September 2013. According to the founders, it is "the world's largest bitcoin exchange in terms of euro transactions and its liquidity." Also, the exchange works with trading pairs in Canadian dollars, US dollars, British pounds, and Japanese yens. The exchange also has its own mobile application for iOS and Android. In the application and on the website, you can easily find instructions for working with the Kraken cryptocurrency exchange, as well as a size of fee. The developers will appreciate the Kraken API.
In July 2013, Kraken joined other US players in the new payments and digital currency industry to form the Committee to Establish the Digital Asset Transfer Authority (DATA). The committee's stated goal was to establish the DATA as the industry's future self-regulatory body. The DATA held its first annual meeting in April 2014.
In October 2013, Kraken announced that it had found major flaws in the Namecoin protocol and would not list the cryptocurrency until they were removed. Although the deficiencies were soon corrected and Namecoin appeared on the Kraken exchange, it was removed two years later after a decline in trading volumes.
In July 2014, Kraken joined a group of businesses that advised Japanese parliamentarian Minyuki Fukudu, who chaired the IT committee to establish the Japan Digital Assets Authority (JADA). JADA is the first state-supported organization that regulates the economic relations in the exchange and use of bitcoins.
In 2014, the service became the largest in the world in terms of trading volume of bitcoins for euros. In April of the same year, information about Kraken was posted on the interface of the Bloomberg Terminal.
A month before the Kraken crypto exchange was established, Jesse Powell wanted to offer help to the then largest crypto exchange, Mt. Gox, which had suffered from a hacker attack. Seeing the technical problems of MtGox, Powell decided to start his own crypto exchange in order to continue introducing bitcoin to the masses. According to Jesse Powell, after the situation with MGox, he realized that "the exchanger is really the most important element of the ecosystem."
Kraken launched in September 2013 after two years of development and beta testing. At first, only Bitcoin, Litecoin and Euro were traded there. Later, other fiat and cryptocurrencies were added, including Ethereum, Ethereum Classic, DASH, Monero, Ripple, Zcash and Bitcoin Cash.
Kraken became the first crypto exchange to display trading information on the Bloomberg terminal, and also the first to pass the Proof-of-Reserves cryptographic audit.
In 2016, Kraken acquired the American companies Coinsetter and Glidera, as well as the Canadian Cavirtex. In 2017, the crypto exchange bought the CryptoWatch trading platform.
In 2017, the Kraken exchange suffered from DDoS attacks and performance issues. On January 10, 2018, Kraken suspended trading for more than 48 hours to install an update that only had two hours. Since opening in 2011, it has been the longest outage in service.


Daily visitors: 119,856     Daily pageviews: 491,411     Alexa Rank: 6382
License in Europe
UK – https://www.fintechfutures.com/2020/09/crypto-exchange-gemini-launches-in-uk-armed-with-emi-licence/
Ireland – https://cointelegraph.com/news/gemini-receives-license-to-provide-electronic-money-services-in-ireland
Company activity description
Gemini: Founded by the Winklevoss brothers in 2013, Gemini is an American and regulated crypto exchange that leans heavily on its image to promote regulatory compliance. It also owns the NFT platform Nifty Gateway. The company raised $400 million from Morgan Creek Digital in November 2021 at a $7.1 billion valuation. Turnover of the exchange is in the middle of the ranking, although the number of coins and markets is slightly below average.
History of the company
Gemini Trust Company, LLC (Gemini) is a digital currency exchange and vault that allows customers to buy, sell and hold digital assets. It is a New York trust company that is regulated by the New York State Department of Financial Services (NYDFS) that was founded in 2014 by Cameron and Tyler Winklevoss.
In June 2016, according to a CNBC report, Gemini became the world's first licensed Ethereum exchange. In May 2018, it was announced that Gemini became the world's first licensed Zcash exchange. The company is currently licensed in the US, Canada, UK, Ireland, South Korea, Hong Kong and Singapore. All users can trade cryptocurrencies and fiat currencies on the open market. Users can transfer dollars to and from their bank accounts.
Gemini began from facilitating the purchase and storage of bitcoins via a complex system of private keys and password-protected systems. Only a small percentage of the total amount of bitcoins on the exchange is stored online to minimize the risk of loss from a hack.
Tyler and Cameron Winklevoss announced Gemini in June 2013 and the company launched on October 25, 2015. After that, Gemini started adding the financial services it offers, some of which include FIX and API support. On May 5, 2016, New York State Governor Andrew Cuomo announced an approval of Gemini as the first licensed Ethereum exchange based in the United States. Additionally, in 2016, Gemini announced that it would allow users to withdraw Ethereum Classic (ETC) from the exchange, following the Ethereum code hard fork.
In October 2017, Gemini announced that it was allowing registered users to withdraw Bitcoin Cash from the exchange, provided they had a balance on the exchange prior to the August 2017 Bitcoin hard fork.
Winklevoss twins have stated that their main goal in 2018 was to add Bitcoin Cash and Litecoin.
In March 2018, Gemini added a number of partnerships and products to its portfolio and network. He announced a partnership with Caspian, a full-featured cryptocurrency trading and risk management platform for institutional and sophisticated investors.
In April 2018, Reuters reported that Gemini would use NASDAQ SMARTS technology to track trades and fight against fraud and price manipulation on its exchange.
On May 14, 2018, the New York City Department of Financial Services announced that it had approved Gemini's proposal on their Zcash (ZEC) platform. The NYDFS noted that the decision was "a continuation of New York City's long-standing commitment to innovation and market leadership." The same press release quoted Gemini CEO Tyler Winklevoss as saying that Gemini is "proud to be the world's first licensed exchange to offer Zcash trading and custody services."
On September 10, 2018, Bloomberg News reported that Gemini had received regulatory approval for a new product, Gemini Dollar (GUSD) from the NYDFS, and would begin trading the coin on the same day. The twins described the product as a stablecoin that maintains a 1:1 peg to the US dollar.
On October 3, 2018, it was announced that Gemini received digital asset insurance covering tokens and coins held on its exchange. Bloomberg Markets reported that the insurance was brokered by Aon, a London-based public risk consulting company, and the following consortium of global underwriters.
In May 2020, a partnership with Samsung was announced, under which Samsung smartphone users can link their Samsung Blockchain wallets to their Gemini accounts to view balances and transfer crypto.
NFT
In November 2019, Gemini Trust Co. bought Nifty Gateway for an undisclosed amount. Nifty Gateway is an NFT marketplace. The purpose of the NFT market is to be a custodian of various assets, including property documents, passports, merchandise, collectibles, video game characters, movies, music, and event tickets.


Daily visitors: 43,336     Daily pageviews: 229,681     Alexa Rank: 15610
License in Europe
UK – https://cex.io/legal-security/uk
Gibraltar – https://cex.io/legal-security/gib
Company activity description
CEX.IO is a UK-based cryptocurrency exchange founded in 2013 and regulated in the UK, Continental Europe, the US and Canada. While primarily retail-focused, CEX. IO is currently transitioning into the institutional space with prime brokerage, margin trading and API services. The company offers over 100 different coins for trading.
History of the company
CEX.IO is an online exchange service for digital currencies such as bitcoin, litecoin, ethereum, with support for fiat currencies such as dollar, pound and euro. Since 2013, the company has owned one of the largest bitcoin mining pools GHash.IO and provided cloud mining services.
CEX.IO declares that it has offices in the UK, the USA, Ukraine, Gibraltar and Cyprus.
CEX.IO was incorporated in the UK in 2013. It became known as a cloud mining provider and owner of GHash.IO pool, which covered 42% of the total bitcoin mining power in 2014.
In 2014, CEX.IO launched an instant cryptocurrency purchase service using bank cards.
In 2015, CEX.IO announced a suspension of cloud mining services due to a decline in the price of bitcoin.
In October 2016, GHash.IO pool was closed, and CEX.IO continued to function as a cloud mining service, and later – an exchange of cryptocurrencies, including with an option of withdrawal of funds to Visa and Mastercard bank cards.
In 2018, CEX.IO was a founding member of CryptoUK, a self-regulatory association of UK cryptocurrency market participants.
CEX.IO was registered in 2013 in London, United Kingdom. The company follows the Know Your Customer policy, as well as fight against money laundering (AML), received PCI DSS certification as demonstrative compliance with payment card industry data security standards.
Since 2013, CEX.IO has been providing its services worldwide. Since then, the company has already gained trust of more than 3,000,000 users. Our team constantly strives to provide service of the top level.
In 2020, the trading turnover of the exchange and crypto wallet reached $10 billion. In the first three months of 2021, it approached $6 billion
The company's headquarters is located in London (Great Britain). There are also offices in New York and New Jersey (USA), Kiev, Cyprus and Gibraltar. Usually they employ lawyers, marketers and support specialists for different countries. The company explains that each market is unique, and, therefore, requires attention of individual teams.
Entering new markets. CEX.IO receives licenses in new jurisdictions and is engaged in international expansion. The company already operates in 90% of the countries of the world, but keeps increasing this figure.
Development of the product ecosystem that meets the needs of different customers. For example, the company noticed a growing interest in cryptocurrency from institutional investors like hedge funds and asset managers. Therefore, now CEX.IO is working on a line of products for these clients.


Daily visitors: 50,675     Daily pageviews: 197,632     Alexa Rank: 14987
License in Europe
Luxemburg – https://bitflyer.com/en-eu/faq/100-6
Company activity description
bitFlyer: One of Japan's largest crypto exchanges, bitFlyer is regulated in Japan, the US and Europe. It limits its supply to bitcoin and, specifically, to bitcoin vs yen (BTC/JPY), available for a fee of 15 basis points to producers and buyers.
History of the company
BitFlyer exchange is a multifunctional platform for trading cryptocurrencies. Bitcoin, Ethereum, Ethereum Classic, Litecoin and Bitcoin Cash are traded on it. Fiats are represented by US dollar and Japanese yen. The platform offers two trading options – via the simplified TradingView terminal and the professional Lightning Exchange solution, the company's own development. Only the simplified trading terminal has a mobile version. The exchange does not offer investment solutions; only a referral program is available from the options of passive income. The company develops its own blockchain solutions for business. Fraud protection is provided by KYC verification, 80% of user funds are stored with the cold method.
Japanese cryptocurrency exchange bitFlyer has announced its entry into the European market, Business Wire reports. Having received a payment operator license to operate in the EU, it became the world's first cryptocurrency exchange, activities of which are officially regulated simultaneously in Japan, the United States (a branch was opened in November last year) and Europe. At first, only the BTC/EUR pair will be available to traders, but in the coming months, developers will add support for other cryptocurrencies, including Litecoin, Ethereum, Ethereum Classic and Bitcoin Cash. "When I created BitFlyer in 2014, I did so with great ambition and the conviction that getting regulatory approval is essential to the long-term success of the bitcoin and virtual currency industry. I am proud that we are now the most promising cryptocurrency company in the world," said Yuzo Kano, founder and CEO of BitFlyer. According to bitFlyer, in 2017, more than $250 billion worth of cryptocurrency transactions were concluded on the platforms it controls. In Japan, bitFlyer is the largest bitcoin exchange, having raised over 4.1 billion yen, or $36 million, in venture capital funding. Europe is a very important market for bitFlyer, as the BTC/EUR pair has a monthly turnover of 10 billion euros worldwide (the third largest bitcoin market after Japanese yen and US dollar).
Although the bitFlyer exchange is relatively new in Europe and the US, it has long been one of the most popular and visited cryptocurrency platforms not only in Japan, but also in the Far East in general.
Also, if you visit the websites that rank cryptocurrency exchanges by volume, you may have noticed that this exchange is constantly in the top ranks, often ranking #1.
That is why bitFlyer became one of the first cryptocurrency exchanges in Japan to receive an official license from the Japanese Financial Services Agency (FSA).
In addition, the exchange has about 1 million users, which is a lot considering its share of the BTC/JPY market. The bitcoin/yen pair accounts for about 60% of the total BTC trading volume.