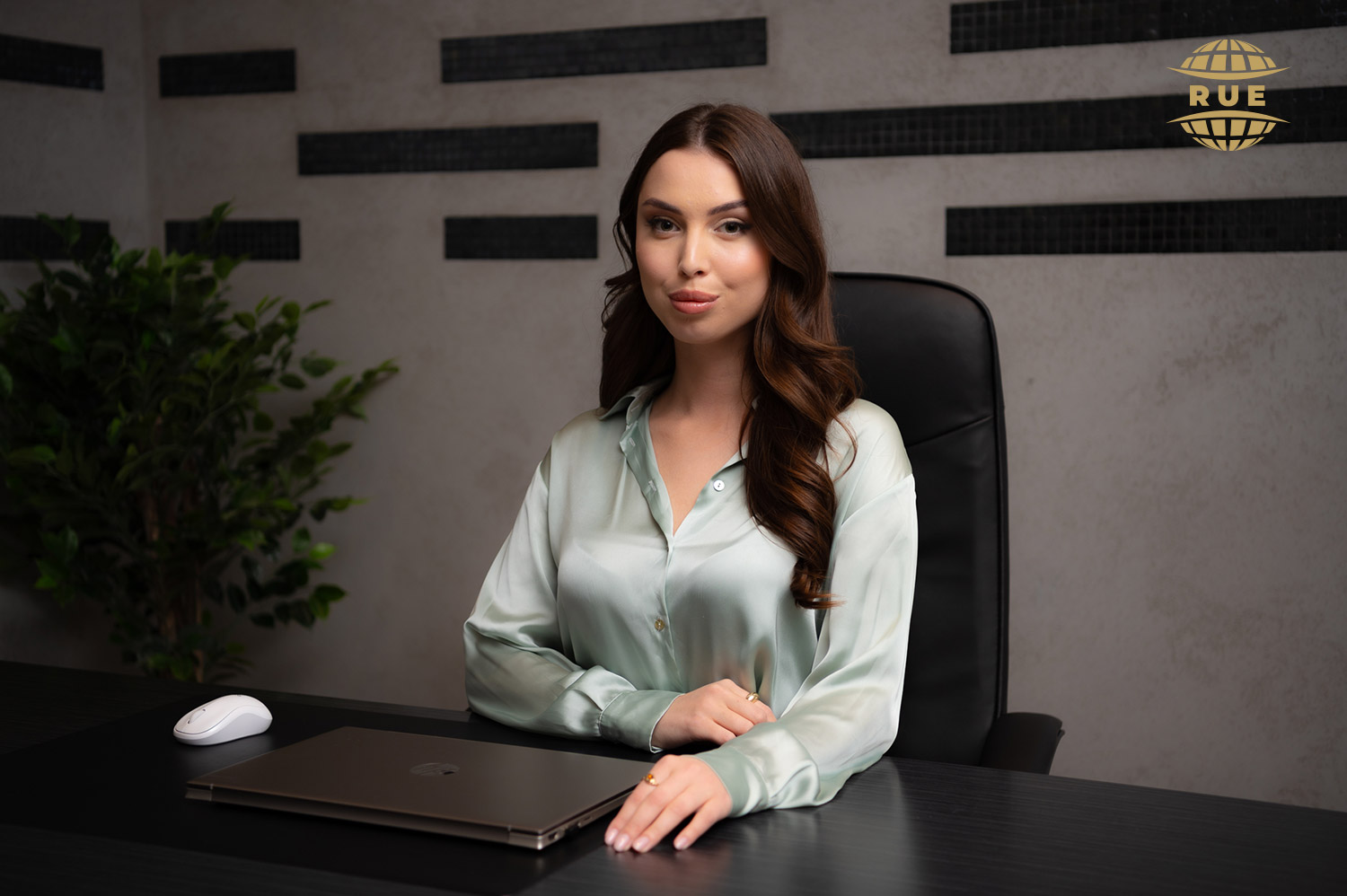 In recent years, crypto casinos have risen as an innovative field of the gambling industry merging well-known casino games with cutting-edge blockchain technology. A growing number of entrepreneurs recognize the potential of crypto casinos as they boast several significant advantages. However, if you're interested in learning how to open a casino, starting a crypto casino in Europe requires expertise in European regulations and careful consideration of every business aspect. We'll help you navigate legal requirements relating to technical, operational, financial, and other areas to ensure that your business is compliant and sustainable.
What Is a Crypto Casino?
A crypto casino is an online gambling platform that operates using cryptocurrencies as the primary mode of payment and wagering. Unlike traditional online casinos that typically rely on fiat currencies (such as dollars or euros), crypto casinos exclusively deal with Bitcoin, Ethereum, Litecoin, or other cryptocurrencies. These casinos often offer the same types of games found in traditional casinos (e.g., blackjack, poker, or roulette), but they leverage blockchain technology and smart contracts to provide transparency, security, and provable fairness.
Key features of a crypto casino include the following:
Players deposit and withdraw funds, as well as wager using cryptocurrencies which eliminates the need for traditional banking intermediaries
Crypto casinos can utilize decentralized governance models, giving players a voice in decision-making processes and fostering a sense of community ownership
Blockchain technology enhances the security of transactions and player data, reducing the risk of fraud and hacking
A crypto casino may offer educational resources and guides to help players navigate the intricacies of using cryptocurrencies
Crypto Casino Market in Europe
Due to the rise of cryptocurrencies and their underlying blockchain technology, many online casinos in Europe started accepting various cryptocurrencies, including Bitcoin, Ethereum, Tether, and Litecoin. It has allowed players from around the world to make deposits and withdrawals using these digital assets. This trend not only aligns with the preferences of tech-savvy players but also presents a unique opportunity for casinos to tap into a broader customer base and position themselves at the forefront of financial innovation in the iGaming industry. The integration of cryptocurrencies can certainly pay off as the biggest part of all Bitcoin transactions occurs in crypto casinos.
In recent times, the gambling industry has seen the emergence of various crypto-based gambling platforms, ranging from traditional online casinos that integrated cryptocurrency payments to platforms exclusively dedicated to crypto gambling. The latter type of casino is purpose-built to cater to a niche audience of cryptocurrency enthusiasts who are keen to leverage their digital assets for innovative games, as well as traditional gambling and betting activities.
The regulatory environment for crypto casinos varies across European countries. Some countries have embraced cryptocurrencies and online gambling or are yet to develop regulatory frameworks, while others have already imposed strict regulations or outright bans. It has resulted in a challenging environment for both operators and players seeking clarity and consistency. Therefore, it's crucial to consult with a legal team specializing in this field before learning how to start an online casino in one or more European jurisdictions.
Advantages of Running a Crypto Casino in Europe
Starting an online crypto casino in Europe offers a range of distinct advantages that not only increase revenue potential but also position such gambling companies at the forefront of innovation and market expansion.
In particular, you should take note of the following advantages:
Europe boasts a vast and diverse market of eager casino enthusiasts and by integrating cryptocurrencies into the gaming experience, you can tap into an evolving trend that aligns with the tech-savvy preferences of modern players
European countries have shown a progressive approach to both cryptocurrencies and online gambling, and you can find opportunities to capitalize on favorable regulatory environments that promote the growth of innovative financial technologies and entertainment platforms
You can attract a growing number of casino players that value both entertainment and digital safety by leveraging the inherent security and privacy benefits of blockchain technology and assuring them of a safeguarded gaming environment
Crypto casinos can offer a higher degree of anonymity for players, as they don't require the same level of personal information as traditional casinos, therefore, players can often gamble without revealing their identity
In a crypto casino, you can tailor your offerings to cater to specific European regions for a personalized user experience, including accommodating local preferences and languages which can attract more players
You can implement provably fair gaming algorithms powered by blockchain which can enhance trust, and this way cultivate long-term customer relationships and a positive brand reputation
Blockchain technology allows operators to integrate cryptocurrency-based loyalty programs and token-based rewards which means you can devise innovative marketing strategies that resonate with modern consumers
Cryptocurrency transactions are usually quicker and may have lower payment processing fees compared to traditional payment methods which means you can optimize financial operations, resulting in higher profit margins
Pioneering the crypto casino industry in Europe positions your company as an industry leader, capturing the attention and loyalty of early adopters
WAYS HOW TO START CRYPTO CASINO IN EUROPE
To open a casino, or in this case, a crypto casino, you can either develop your own proprietary crypto casino platform or choose a white-label solution for a crypto casino. To decide what is the best approach, you should take into consideration such aspects as your resources, timeline, technical skills, customization requirements, ability to meet licensing requirements, and business objectives. Each option has its own advantages and challenges that we're sharing below.
The advantages of building a proprietary crypto casino platform are as follows:
It would allow you to tailor every aspect of the casino to your specific business goals, giving you a unique competitive edge
You would have complete control over technological innovations, allowing you to experiment with new features, game mechanics, and user experiences which is important in the dynamic world of online gaming and cryptocurrencies
If your crypto casino starts attracting more players, you can scale and expand your platform to accommodate increasing demand and evolving industry trends
You would have full ownership and control over the code, security protocols, and updates, enhancing security and reducing reliance on third-party providers
The challenges of building a proprietary crypto casino platform are as follows:
Developing a proprietary platform requires significant time and resources, including, having an initial investment, hiring a skilled development team, and conducting thorough testing
The ongoing maintenance and security can also require substantial resources
Ensuring regulatory compliance may require extensive legal and regulatory expertise and implementation of additional legally required internal procedures which adds complexity to the development process
A proprietary crypto casino platform would require from you a strong understanding of both the gambling and cryptocurrency industries, as well as the technical expertise to create a robust and secure platform
The advantages of opting for a white label solution:
A white label solution offers a ready-made platform, reducing development time and initial costs
The platform is already tested and optimized, which would allow you to launch a crypto casino faster
Many white label solutions provide ongoing technical support and updates, freeing you from the complexities of maintenance
The challenges of opting for a white label solution:
While white label solutions offer some degree of customization, your casino may have limitations in terms of branding and unique features
Since multiple casinos may use the same white label solution, your casino might lack a distinct identity and competitive differentiation
You would have to rely on the white label provider for updates, security, and ongoing support, which could potentially lead to issues out of your control if the provider encounters problems
Some white label solutions involve revenue sharing with the provider, affecting your long-term profitability
Our team here at Regulated United Europe can assist you in starting and launching a crypto casino either way. We specialize in incorporating companies, obtaining gambling and crypto licenses, and finding the best white label casino providers across Europe. We can offer viable and cost-effective solutions to startups, small businesses, and mature companies.
Crypto Casino Regulations in Europe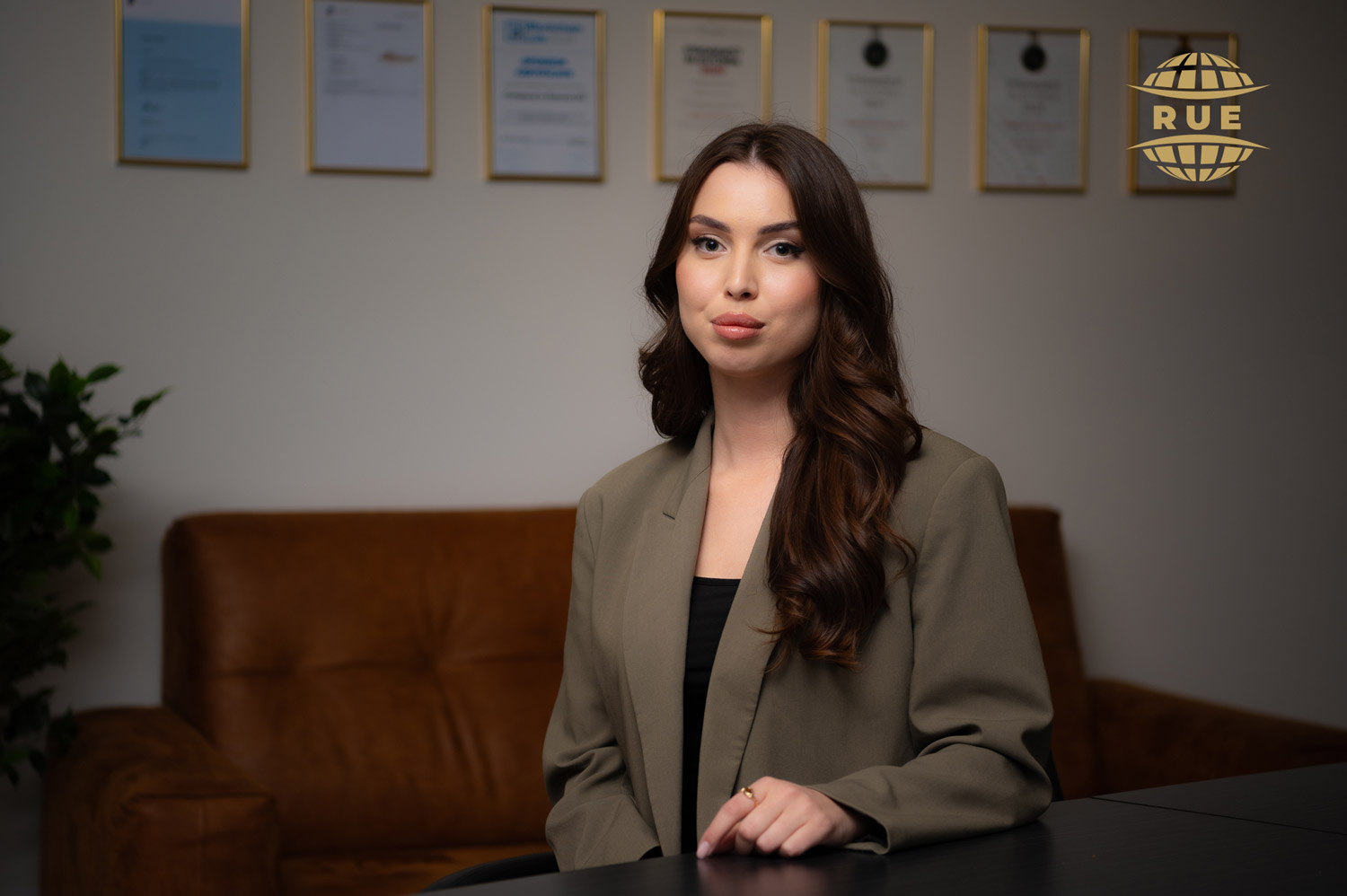 Many European countries have created robust regulatory frameworks for gambling and crypto businesses that also cover crypto casinos. Different countries administer gambling regulations through distinct regulatory bodies, responsible for the enforcement of relevant regulations, including licensing and ongoing supervision of gambling businesses. These authorities aim to ensure that crypto casinos adhere to the standards of fair gambling practices, protect vulnerable people, and use compliant technologies that ensure data protection and the prevention of fraud, all of which are essential when you want to build a casino.
Crypto casinos, much like traditional online casinos, require specific gambling licenses to operate lawfully. The type of license and its prerequisites can vary based on the nature of the games and services offered, the target audience, and the jurisdiction. Some EU member states provide various classes of licenses tailored to different facets of gambling activities. In some cases, to create a crypto casino, it can also fall within the crypto regulatory framework and be subject to having a crypto license.
In Europe, adhering to anti-money laundering and counter-terrorist financing (AML/CFT) regulations is imperative. You should take note of the 6th Anti-Money Laundering Directive (6AMLD) which is the latest legal framework adopted by the EU to further strengthen measures against money laundering and terrorist financing. It covers domestic regulations concerning supervision, Financial Intelligence Units (FIUs), and mandates for sharing information, enabling the regulators to access necessary data, including records of beneficial ownership and assets held within free trade zones.
Crypto casinos, like any other businesses that handle the personal data of individuals within the EU, are subject to the General Data Protection Regulation (GDPR). The GDPR imposes several key rules and requirements on how personal data is collected, processed, stored, and protected. For those interested in how to start an online casino, crypto casinos must have a valid lawful basis for processing personal data and provide clear and transparent information to individuals about how their personal data will be processed. Moreover, crypto casinos should establish appropriate retention periods and delete or anonymize data when it's no longer needed.
The EU has various consumer protection regulations that apply to businesses operating within its member states, including crypto casinos. While the specific regulations and directives may vary from country to country, the main principles pertain to fair contractual terms, transparent and fair information, as well as the right of withdrawal. For those interested in how to create an online casino, one of the main legislative pieces is the Consumer Protection Cooperation (CPC) Regulation that enables EU member states to collaborate in safeguarding consumer rights, which is relevant to player protection measures in crypto casinos.
The main crypto regulatory framework across the EU is Markets in Crypto-Assets Regulation (MiCA), the aim of which is to provide a harmonized regulatory framework for crypto-assets, including definitions of tokens used in casinos, requirements for issuers, and rules for service providers. For those exploring how to start an online casino business, it's important to note that, according to MiCA, crypto casinos that hold or manage cryptoassets on behalf of customers may need to adhere to specific custody and recordkeeping requirements to ensure the safekeeping of customer funds.
European Jurisdictions for a Crypto Casino
Several European jurisdictions are popular and potentially favorable for starting an online casino due to their regulatory frameworks, business-friendly environments, and established gambling industries. You may want to choose a jurisdiction on the basis of the size and resources of your business, target market, and long-term business goals. We can always help you enter new, more robust, and reputable jurisdictions as your business grows.
Malta is undoubtedly one of the most reputable jurisdictions due to its forward-looking approach and transparent conditions. Renowned for its "Blockchain Island" initiative, Malta has positioned itself as a hub for blockchain technology and cryptocurrency-related businesses, including online casinos that integrate cryptocurrencies. It offers a regulatory framework for both traditional and crypto-based gambling activities, including the Malta Gaming Authority (MGA) licensing options.
Alderney is a British Crown Dependency with a well-regarded gambling regulatory authority, the Alderney Gambling Control Commission (AGCC). It offers licenses for online gambling operators, including those interested in crypto-based activities. These licenses allow operators to legally offer their services to players around the world and infuse trust among players and partners.
The UK has a well-established gambling industry and offers licenses for online gambling operators, including crypto casinos, granted by the UK Gambling Commission (UKGC). The UKGC places a strong emphasis on player protection and responsible gambling. Licensed operators are required to implement measures to prevent problem gambling and ensure fair play, as well as adhere to stringent AML/CFT requirements.
For start-ups in the gambling industry, especially those exploring how to open an online casino, the best jurisdiction would be Costa Rica. The undoubted advantage is that the government of Costa Rica does not take an active part in the regulation of the gambling business (if it is carried out outside of Costa Rica) and you can use this jurisdiction as a launching pad, where your business concept can be tested and improved to ultimately comply with regulatory requirements in European jurisdictions, where obtaining a gambling license is much more difficult and expensive.
Legal Requirements for a Crypto Casino in Europe
When preparing to start and run an online crypto casino, meeting legal requirements is crucial. They can vary significantly from one country to another which is why we highly advise consulting our lawyers who have extensive expertise in both gambling and cryptocurrency regulations in the European jurisdictions. In the meantime, read on to learn about common legal considerations that you might encounter when starting a crypto casino in Europe.
Most likely, you'll have to incorporate a company in the jurisdiction where you intend to license and offer crypto gambling activities. In Europe, the incorporation process is generally quick and simple, provided that all the required documents are duly prepared, initial capital requirements are met, and a local bank account is opened. Some jurisdictions require a local presence, while others allow for more flexibility.
Once a new company is established, it's essential to obtain a gambling license from the regulatory body of the chosen jurisdiction. Requirements for license applicants usually include proven financial stability, the absence of criminal records, adherence to anti-money laundering and counter-terrorist financing (AML/CFT) regulations, and demonstrable competencies to know how to run a casino, especially a crypto casino.
Since operating a crypto casino involves handling cryptocurrencies as part of the payment and wagering process, your new company may also require specific licensing or registration related to cryptocurrency-related activities, such as running a cryptocurrency exchange or operating a payment service involving cryptocurrencies. Bear in mind that we can guide you through all the processes of obtaining gambling and crypto licenses.
Crypto casino operators are also usually obligated to design and implement internal processes for player protection and responsible gambling. It includes the implementation of responsible gambling measures, such as deposit limits, self-exclusion options, and access to resources for problem gambling support. It's also mandatory to display clear terms and conditions for players, including rules, payout procedures, and dispute resolution mechanisms.
It's also usually obligatory to provide thorough and regular reports to the regulatory bodies of the licensing jurisdiction. You'll probably have to establish systems for reporting financial transactions, adhering to tax regulations, and meeting ongoing compliance requirements. In many jurisdictions, hiring officers responsible for reporting (e.g., AML officer) is also mandatory.
If you plan to operate in multiple European countries, be prepared to navigate different legal frameworks, tax regulations, and licensing requirements for each jurisdiction. In some cases obtained licenses can be passported to other European countries, addressing the question of whether you can build a casino anywhere, which can save you resources and time required to obtain additional licenses.
How to Apply for a Crypto Casino License in Europe
Applying for a crypto casino license – which usually is an online gambling license – in Europe involves a detailed and thorough process that varies depending on the specific country and its regulatory authority. The process can be complex and time-consuming, requiring careful planning, documentation, and compliance with regulatory requirements. The length of the application process can take from several weeks to a year, depending on the chosen jurisdiction and the quality of the application.
Essentially, the following steps should be taken to apply for a crypto casino license:
Duly prepare a long list of notarized documents
Pay appropriate license application fees
Submit an application form along with the documents to the regulatory authority
Shareholders and directors should take Fit and Proper tests
If more detailed information or clarification is required, the regulatory authority may invite shareholders and key personnel to a face-to-face meeting
Gaming software, RNGs, and other technical components should be independently tested and certified by accredited testing laboratories
The following documents are usually required to apply for a crypto casino license:
Incorporation documents
A detailed business plan
Proof of financial stability and capital requirements
Background checks for key personnel, including certificates of no criminal records
Well-documented internal AML/CFT procedures
Documentation of responsible gambling policies and tools
Technical specifications of the crypto casino platform
Game descriptions and rules
Marketing and advertising plans
Notarized photocopies of passports of shareholders, directors, and other key personnel
Proof of residential addresses of shareholders, directors, and other key personnel
If you wish to start a crypto casino in Europe, our team here at Regulated United Europe will be delighted to support you in incorporating a company and applying for necessary licenses. With dedicated legal advisors, tax experts, and financial accountants at your side, you will find the processes of launching a crypto casino easy, frictionless, and transparent. Contact us now to schedule a personalized consultation and set the stage for long-lasting success.
At the moment, the main services of our company are legal and compliance solutions for FinTech projects. Our offices are located in Tallinn, Vilnius, Prague, and Warsaw. The legal team can assist with legal analysis, project structuring, and legal regulation.
Company in Poland Sp. z o.o
Company in Czech Republic s.r.o.
Please leave your request