Although the number of Greece-based cryptocurrency ATMs and other crypto-related products and services has been growing along with crypto investments made by Greek residents, the Greek authorities don't rush to introduce a comprehensive crypto-specific taxation framework. Instead, they seek to ensure efficient and fair taxation that's aligned with the latest EU regulations, which are slowly coming into force.
The main EU regulations to look out for including the amendments to the EU's Directive on Administrative Cooperation (DAC) which has introduced new rules for all cryptoasset service providers in the EU. They require crypto businesses to report transactions of clients residing in the EU, and this way improves the detection of tax evasion and fraud.
DAC is harmonised with the Crypto-Asset Reporting Framework (CARF) which has been recently introduced by the ​​Organization for Economic Cooperation and Development (OECD) to automate crypto tax reporting and information-sharing among international tax authorities. DAC is also harmonised with the landmark Markets in Crypto-Assets (MiCA) regulations, the aim of which is to provide legal clarity, including taxation, to the crypto business.
The Independent Public Revenues Authority (IPRA) is responsible for the implementation of the national, EU, and international tax rules in Greece in addition to tax collection and administration. The tax year corresponds with the calendar year, and can't be changed to any other tax period, i.e. can't exceed 12 months.
Advantages of the Greek Tax System
In Greece, there are many tax incentives that innovative businesses can avail of. They include incentives for employers and strategic investors, the deduction of advertising costs, and more. The availability of most of them is dependent on the residence status of the business and the location of the business activities.
Greece offers the following research and development (R&D) incentives:
Businesses engaged in scientific and technology-oriented research and development are provided with a 130% super deduction for eligible R&D expenses incurred by scientific and technological research projects; eligible expenses include IP-related costs, engineering, and industrial design costs, demonstration project and new product market research costs (losses can be carried forward for up to five years)
Income attributable to the exploitation of an internationally recognised patent is tax-free for the first three years of the utilisation of the patent (the profits are treated as non-taxed reserves, which will be taxed once they're used)
The Law of Acceleration and Transparency of Implementation of Strategic Investments (the Fast Track Law) allows high-tech and other innovative businesses to go through accelerated processes of licensing and permits, access special spatial provisions, 10-year-long EU residence permits, and more favourable tax regulations
If a crypto company employs unmarried employees over 25 years of age, it might be eligible for an increase of tax deductibility by 50% and up to 14 times the minimum wage per employment.
Greece also has nearly 60 international agreements on the elimination of double taxation, which is quite an extensive network. They allow for the elimination of the risk of double taxation where the same income is taxable in two different countries, as well as provide clear rules for cross-border trade and investment for tax purposes. If a crypto company has an international presence, these agreements can be useful in optimising taxes imposed on interest, dividends, and other income.
Corporate Income Tax
The standard Corporate Income Tax rate in Greece is 22%, and it's levied on various types of income. Tax resident companies are taxed on their worldwide income, and non-resident companies are taxed on any income sourced in Greece. A company is considered a tax resident in Greece if it's been established in accordance with Greek legislation, it has its registered office in Greece, or its place of effective management is located in Greece.
Most Greek companies are obligated to file tax returns electronically by the last day of the 6th month following the end of the tax year. It's possible to amend Greek tax returns by remitting the difference in tax or by using one's rights for a tax refund paid in excess in line with the amended tax return. Under specific circumstances, the issuance of corrective tax assessment acts is also possible.
Generally, income derived from crypto-related activities is taxed, although there's no detailed guidance clarifying the taxation of specific crypto products and services. For instance, it's not entirely clear how mining income is taxed and most of the time it's necessary to examine a specific business case before imposing any taxation. On the other hand, it's clear that once cryptocurrencies sourced from mining are exchanged into fiat money, such income is taxed at a 22% rate after cost deductions.
Value-Added Tax
In Greece, the standard VAT rate is 24% and is levied on products and services sold in Greece which aren't subject to reduced VAT rates. Generally, crypto activities are taxed at the standard rate. Therefore, crypto companies that intend to start economic activities in Greece are obligated to submit a registration form prior to the date of the commencement of the first taxable activity and obtain a Greek VAT number from a local tax office.
It's important to note that non-EU businesses with no registered office or effective management in the EU must appoint a tax representative in Greece responsible for the tax liabilities of their represented company. As for the VAT thresholds, distance sellers to private individuals located in Greece must be registered for VAT purposes as soon as their annual revenue exceeds 35,000 EUR.
Some crypto activities might be exempt from VAT. For instance, crypto mining is VAT-exempt, as there is no sufficient relationship between seller and customer that would normally trigger a taxable event. Moreover, the exchange of cryptocurrencies into fiat money and vice versa, and the exchange of cryptocurrencies into other cryptocurrencies are VAT-exempt in accordance with the decision of the Court of Justice of the European Union (CJEU) which ruled out that such cryptocurrencies as Bitcoin should be treated as fiat money for VAT purposes irrespective of their categorisation by national authorities.
Capital Gains Tax
According to IPRA, individual income sourced from crypto transactions is taxed at a 15% rate of the Capital Gains Tax. Capital gains are calculated by subtracting the acquisition price paid by the taxpayer and costs associated with the acquisition from the received sale price. For companies, capital gains are taxed as business income at a 22% rate of the Corporate Income Tax.
Furthermore, the transfer of non-listed shares and listed shares is taxable at a 15% Capital Gains Tax rate. Capital gains derived from the sale of shares of an EU subsidiary are exempt from tax when the seller's participation exceeds 10% and the shares have been kept for at least two years. In most cases, a transfer duty of 2% is levied on the gross sale earnings of listed shares.
Withholding Tax
In most cases, royalties, fees charged for the provision of consultancy and other advisory services, and management fees received by tax-resident companies in Greece are exempt from the Greek Withholding Tax. Non-resident companies that have no permanent establishment in Greece, don't have to pay tax on technical and consultancy services, or other similar services and management fees.
The below Withholding Tax rates are applicable to the following types of income:
Interest paid to residents and non-residents – 15%
Dividends paid to non-residents – 5%
Royalties paid to individual residents and individual and corporate non-residents – 20%
Fees for technical projects, management fees, consultancy, and other related advisory services paid to individuals and non-resident companies with a head office outside the EU – 20%
Payroll Taxes
In Greece, every employer is obligated to withhold and remit progressive Personal Income Tax to the Greek tax authority on behalf of the employees by the 20th of each month. Social Security Contributions are withheld and remitted to the e-National Social Security Fund and cover retirement pension, sickness, industrial injury, unemployment, paternal leave, and national health insurance. The Social Security Contributions are made jointly, and the rate is 22.29% for employers, and 13.87% for employees.
Personal Income Tax rates vary depending on the employee's salary and are as follows:
0-10,000 EUR – 9%
10,001-20,000 EUR – 22%
20,001-30,000 EUR – 28%
30,001-40,000 EUR – 36%
From 40,001 EUR – 44%
If you're determined to have a successful crypto business in Greece and are looking to optimise your taxes, our highly qualified and experienced legal consultants here at Regulated United Europe (RUE) will be pleased to assist you. We very well understand and closely monitor local and international taxation rules applicable to crypto businesses, and strive to ensure that our clients not only comply with local regulations but also operate in a tax-efficient way. Moreover, we're more than happy to help you with the formation of a new Greek crypto company, crypto licensing, and financial accounting. Book a personalised consultation now to receive comprehensive legal advice which will set the stage for your success.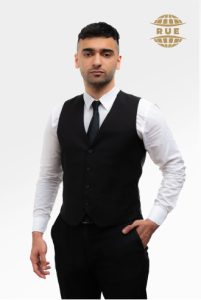 At the moment, the main services of our company are legal and compliance solutions for FinTech projects. Our offices are located in Tallinn, Vilnius, Prague, and Warsaw. The legal team can assist with legal analysis, project structuring, and legal regulation.
Company in Poland Sp. z o.o
Company in Czech Republic s.r.o.
Please leave your request