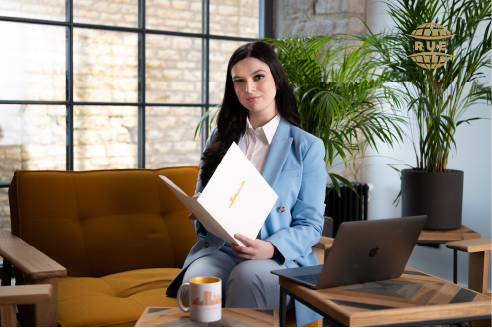 Although Estonia has recently increased the fees for crypto licenses, it has the potential to remain a favourable jurisdiction for development-oriented crypto companies from low corporate taxes and over 60 international double taxation elimination agreements that can allow your crypto business to protect your income from taxation in two different countries. In addition, you will be pleased to know that Estonia consistently ranks first in the International Tax Competitiveness Index.
Estonia's tax system is controlled and administered by the Estonian Tax and Customs Board (ETCB), which currently does not impose any cryptocurrency-specific taxes, which means that Estonian crypto companies are subject to existing regulations. For example, if your cryptographic company is going to become a tax resident in Estonia, you should keep in mind that the tax period for any Estonian company is one month, and you have to file your tax returns (expenses, revenues, payments, and tax liability circumstances) by the 10th of each calendar month.
As soon as the crypto company becomes registered in Estonia, it becomes a tax resident and therefore automatically included in the Estonian taxpayer register. VAT is the only tax that requires separate registration.
Crypto companies in Estonia are obliged to pay taxes for such activities as:
Converting cryptocurrencies into Fiat Money and Vice Versa
Cryptocurrency Exchange for Other Cryptocurrencies
Using cryptocurrencies to pay for goods or services
Depending on the legal structure and activities of a crypto company, the following taxes might be levied:
Corporate Income Tax (CIT) – 0%-20%
Social Tax (ST) – 33%
Value Added Tax (VAT) – 20%
Withholding Tax (WHT) – 7%-20%
Corporate Income Tax
In Estonia, corporate income tax is regulated by the Income Tax Act and is levied on company profits (including capital gains) only after distribution (i.e. payment of dividends). Resident companies are taxed on the basis of their income worldwide, while non-resident companies are taxed only on income earned in Estonia. These general rules also apply to cryptocurrency transactions and crypto-related products and services.
In other words, if your crypto company does not distribute dividends, you will be exempt from tax. Instead, you may choose to invest your profits in the growth of your crypto business. Such an approach to taxation could significantly accelerate your success in the rapidly changing cryptocurrency industry.
When it comes to reporting income received from crypto activities (trading, mining, providing crypto wallets, etc.), purchase, sale price or source of income should be converted into euros at the cryptocurrency rate (market price)At the date of receipt of income or expenses incurred.
Under the Income Tax Act, a resident company is also required to pay corporate income tax on a loan made to a shareholder, partner, or member of a company if the circumstances of the transaction indicate that this may constitute a hidden distribution of profits.
Estonian crypto companies are entitled to deduct business costs from their gross income if they are related to their business operations. Examples of costs qualifying as deductible business expenses:
Marketing expenditure
Communication costs, except for mobile phone expenses
Participation in business events
Subcontracting fees
Professional and support services
Professional training
Hardware and software
Transportation and accommodation required for business trips
COVID-19 tests required for business trips
Bank and transaction fees
Office expenses, including supplies
Social Tax
If a cryptographic company hires people, it must pay a social tax, which is imposed on employment income to fund pension insurance and national health insurance. It is regulated by the Law on Social Tax, declared in the tax declaration and paid monthly. The minimum monthly social tax payable by the employer is EUR 19,272.
The social tax must be paid by resident companies, non-resident companies with a permanent establishment in Estonia and non-resident companies that make the payments referred to in section 2, subsection 1, of the Social Tax Act.
Tax relief is granted in a number of cases specified in section 3 of the Social Tax Act. For example, sickness benefits and wage compensation for additional leave and nursing breaks are not covered.
VALUE ADDED TAX
Registration for VAT is optional until your business reaches the annual turnover threshold of EUR 40,000. Once you have crossed the threshold, you have three working days to register as a VAT payer. However, regardless of the day of registration, ETCB will consider you liable for VAT at the time of exceeding the threshold. As a VAT payer, you will be required to submit monthly VAT reports.
If you are not registered in VAT, but you mistakenly added VAT to your invoices, you will still be obliged to pay VAT. If you have not crossed the threshold but wish to register voluntarily, you must apply to ETCB, which will decide whether your documentation (such as the business plan) is proof of at least one of the main criteria – your intention to have transactions with Estonia clients based.
When it comes to taxing cryptographic transactions, the general rules of VAT taxation apply, i.e. if your activity is classified as providing products or services (exchange services, wallet services, mining and platform services)It is likely that they will be subject to VAT. However, most specific cases have not yet been clarified by the ETCB. On the other hand, the European Court ruled out the possibility of exempting cryptocurrencies from VAT.
WITHHOLDING TAX
The withholding tax shall be levied on various payments made to residents and non-residents and shall be notified and paid to the ECFD no later than the 10th day of the calendar month following the month during which payment was made.
Depending on a number of factors, the rates of withholding tax vary as follows:
Payments for technical services are generally tax-free
Payments to non-resident companies for services provided in Estonia are taxed at 10
Services, wages, and directors' fees paid to residents and non-residents are generally taxed at a rate of 20 per cent
Dividends are not taxable, although dividends paid to residents and non-residents are charged a reduced rate of 7% if the distribution is taxed at a reduced rate of corporate income tax
Interest payments to residents are subject to a 20 per cent rate, while interest payments to non-residents are exempt
Bonuses, premiums, insurance benefits and scholarships paid to non-residents and residents are taxed at a rate of 20 per cent
Royalties paid to residents are taxed at 20 per cent, and royalties paid to non-resident individuals at 10 per cent
International agreements to eliminate double taxation may provide for lower rates and exemptions.
If you're determined to run a cryptocurrency company in Estonia, our highly experienced and dynamic team of Regulated United Europe (RUE) is here to assist you. We offer comprehensive advice on taxation, crypto company formation and crypto licensing in Estonia. Furthermore, we'll be more than happy to step in if you're in need of accounting services, familiarise you with all cryptocurrency regulations in Estonia. Rest assured, we guarantee efficiency, confidentiality as well as meticulous attention to every detail that impacts your business success. Contact us now to book a personalised consultation.
Crypto Taxes in Estonia in 2023
In 2022, Estonia again ranked 1st in the International Tax Competitiveness Index, which is an indication of low marginal tax rates and minimal economic distortions sometimes caused by such factors as targeted tax breaks. In spite of the inflation, the tax rates will remain the same in 2023 and therefore Estonia's crypto entrepreneurs can expect to continue to conduct business within one of the most favourable taxation frameworks.
Corporate Income Tax
The Corporate Income Tax remains a flat 20%, assessed monthly and calculated as 20/80 from taxable net payment, and will continue to be levied only on distributed company's profits which means that all undistributed corporate profits are exempt, and your crypto company will be taxed only if it, for example, distributes dividends. For that reason, you may come to the conclusion that the advantage of the tax exemption can outweigh the discomfort of having to pay recently increased, steep crypto licensing fees. Moreover, every Estonian company can deduct business costs from their gross income, provided that they're related to their business operations (marketing, communications, subcontracting, office supplies, etc.).
A lower 14% rate will continue to apply to the companies making regular profit distributions. The distribution of dividends in the amount that doesn't exceed taxed dividends paid during the three preceding years will be taxed at a 14% rate, which is calculated as 14/86. If the recipient of the dividends is either a resident or non-resident individual, and if there's no bilateral tax agreement that provides for an even lower rate, a 7% Withholding Tax rate will continue to apply.
Personal Income Tax
Considering that every Estonian crypto company is now required to have a physical office based in Estonia with at least one resident board director, paying the Personal Income Tax has become more relevant to crypto entrepreneurs. The rate remains flat at 20%, and it applies to various types of income (employment, interest, certain insurance proceeds, etc.) earned by a resident taxpayer.
When it comes to employment income, every month taxes will continue to be withheld from the gross salary by the company and therefore there's no need to file monthly tax returns. While the tax rate itself is already very favourable, individuals can certainly avail of tax exemptions. Please, reach out to our team of experts for more detailed, personalised advice.
Withholding Tax
As usual, the rate of the Withholding Tax varies depending on the nature of income and is levied on payments made to residents and non-residents of Estonia. It must be paid by the 10th of the calendar month following the month during which the payment to the liable individual was made. Reduced rates and exceptions may apply under international agreements on the elimination of double taxation, which Estonia has over 60.
Payments for technical services remain tax-exempt and service fees, wages, and directors' fees will continue to be taxed at a 20% rate. As before, interest payments to residents are subject to a 20% rate, while interest payments to non-residents are tax-exempt.
Social Tax
In 2023, the Social Tax rate in Estonia will be 33%. The minimum monthly amount of the Social Tax paid by the employer remains 192,72 EUR. It's used to fund pension insurance and state health care, and it will continue to be paid by employers for their employees, i.e. by resident companies, Estonia-based permanent establishments of non-resident companies, and other entities specified in the Social Tax Act. Also, there are various tax exemptions. For instance, Estonian Social Tax isn't levied on sickness benefits and wage compensations paid for additional holidays and breaks for feeding a child.
Value-Added Tax (VAT)
In 2023, there will be no changes to the Estonian VAT. The rate remains at 20% and is imposed on companies whose annual taxable turnover exceeds 40,000 EUR. If it's below this threshold, registering as a VAT player is optional.
Regarding crypto economic activities in Estonia, the rules of the European Court of Justice deeming crypto exchanges VAT-exempt still apply as cryptocurrencies are in this case treated as fiat money. Other crypto-related products and services might be generally taxable since they involve transactions between a seller and purchaser of taxable products and services.
New Global Tax Transparency Framework
The Organization for Economic Cooperation and Development (OECD) has recently introduced a new international tax transparency framework, entitled Crypto-Asset Reporting Framework (CARF), the purpose of which is to enhance crypto taxation, including tax reporting, and standards, and eliminate any intrinsic inconsistencies across its member countries. Essentially, CARF proposes automatic crypto tax reporting and taxpayer information sharing between international authorities. Considering that Estonia is a member of the OECD, it's worth noting that it will probably transpose certain crypto tax policy recommendations into its national legislation in 2023.
The CARF requirements will apply to companies and individuals that provide exchange services involving cryptocurrencies, and cryptocurrency transfers (including retail payment transactions). In the future, CARF may also include online and offline crypto wallets. Everyone will be obligated to report tax-related information to the relevant national authorities, who'll automatically exchange the reports on crypto transactions and taxpayers with their counterparts abroad. This currently excludes cryptocurrencies that aren't used as a means of payment or as an investment, as well as centralised stablecoins.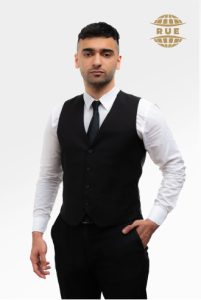 At the moment, the main services of our company are legal and compliance solutions for FinTech projects. Our offices are located in Tallinn, Vilnius, Prague, and Warsaw. The legal team can assist with legal analysis, project structuring, and legal regulation.
Company in Poland Sp. z o.o
Company in Czech Republic s.r.o.
Please leave your request