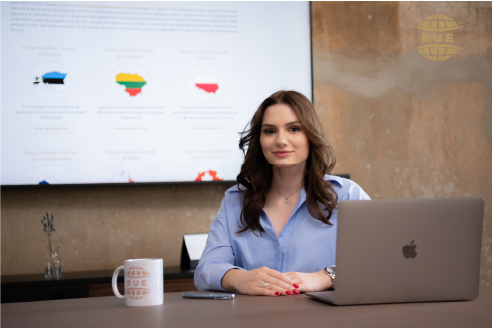 If you're currently working on an ambitious and promising crypto project that requires almost immediate launch, the last thing you want to do is go through the time-consuming crypto company formation and licensing process. Instead of holding yourself back, consider a viable alternative that will enable you to launch a crypto project in no time. Our insightful team here at Regulated United Europe has designed a seamless process of purchasing a fully licensed ready-made crypto company in various European jurisdictions, which allows crypto entrepreneurs to start a new project in a matter of days.
Before you dive into the details, know that a ready-made crypto company is an already established, fully registered and licensed company with no history and can be acquired within a short period of time. This means that by buying a fully licensed crypto company, you're also purchasing an appropriate cryptocurrency licence.
Ready-made companies with Crypto license for sale
Why Should You Consider Buying a Crypto Licence?
The decision to buy a ready-made crypto exchange or another type of licence can bring several benefits. The most evident one is time-saving, meaning that such a company can enable you to launch your crypto project in no time compared to a crypto company established and licensed from scratch. This way you can move as fast as the dynamic crypto industry itself instead of going through the time-consuming and costly processes of dealing with national institutions responsible for crypto business formation and authorisation.
Other undeniable benefits of buying a ready-made crypto exchange licence:
Your company will instantly become EU-registered which will allow you to avail of passporting opportunities and generally operate from within a stable and prestigious European jurisdiction
You might also save heaps of money as buying a ready-made crypto exchange licence means that you don't have to pay steep application fees
With such a licence you'll become an owner of the company which already has legally required AML/CFT compliance operating procedures in place
A ready-made crypto company can offer an impression of corporate longevity which may be an important aspect to some investors
How to Choose the Right Crypto Jurisdiction
While quite a few European jurisdictions are currently working on strict and stable crypto regulatory frameworks, others are only starting out. Both approaches have their own advantages and disadvantages which is why you should prioritise your goals and dig deeper before choosing a jurisdiction for your crypto project.
One of the first things to consider is the maturity of the regulatory framework. Well-developed crypto regulations involve more stability and add trustworthiness to the crypto company's image but they also have strict application processes as well as come with high periodic supervision fees and high initial authorised capital requirements. The examples involve Switzerland, Malta, Estonia and Gibraltar.
Some countries are less advanced in the regulatory framework development which means that requirements for crypto licence application are slightly more relaxed, the application and supervision fees are either relatively low or absent and initial capital requirements are easier to satisfy. You should note, however, that such jurisdictions sometimes still have legislative changes in the pipeline which crypto companies should be prepared for. Lithuania is currently among the most favourable jurisdictions of this kind mainly because it has recently introduced new requirements for crypto companies which is an indication that you wouldn't have to worry about upcoming changes in the near future.
The absence of a crypto-specific regulatory framework usually means that there's no crypto licence per se and crypto companies usually have to go through a less complicated general authorisation process that normally involves low registration fees and basic initial capital requirements. The downside of it is the looming legislative change as such countries might be in the process of developing a comprehensive regulatory framework for cryptocurrency companies which can be disruptive for already established crypto businesses. You may want to go for such jurisdictions if your priority is cost-saving and you're prepared to grow your crypto company along with the evolving regulatory framework. Examples of such jurisdictions include Poland, the Czech Republic and Slovakia.
Once you have decided on the level of regulatory maturity you're looking for, you can delve deeper into the specific jurisdictions where cryptocurrency licence sale is completely legal and available. Our team here at Regulated United Europe recommends choosing from three EU countries – Lithuania, Poland and the Czech Republic.
Generally, Lithuania is known for the ease of running a business which also includes a favourable taxation system. For crypto businesses, it's currently one of the most favourable European jurisdictions due to the friendly approach towards innovative projects which encompasses a maturing regulatory framework and governmental support.
You can purchase a company with the following crypto licences, granted by the Bank of Lithuania (LB):
Cryptocurrency exchange licence which will suit your needs if you're working on a crypto project that entails exchanging cryptocurrencies for fiat money or cryptocurrencies for other cryptocurrencies
A Crypto wallet licence will help you launch a crypto project in no time if it's related to storing clients' cryptocurrencies, including the generation and storage of encrypted client-owned keys
Key advantages of a Lithuanian crypto licence:
No periodic supervision fees means more money left for the growth of your company
Relatively low Corporate Income Tax (5–15%) will enable you to invest even more back into your company
Lithuania is ranked among countries offering the world's fastest and most reliable internet connection which will allow your crypto business to thrive in a secure and productive environment
Many public and private services are available online which will allow you to carry out business administration and operations remotely
You may certainly benefit from such support as a regulatory sandbox LBChain which facilitates the testing of blockchain-based business solutions in a controlled environment by supplying regulatory and technological infrastructure
Lithuania has a pool of multilingual, driven and highly skilled talents who would be instrumental in growing your crypto company
That said, you should also pay attention to the essential requirements. The two most notable requirements are related to the location. First of all, crypto companies must ensure that their essential operations are carried out in the territory of EU and their core services are provided to clients within the territory of EU. Also, they must have a senior manager who is a permanent resident of Lithuania.
In terms of the development of the regulatory framework, Lithuanian authorities have recently announced several significant crypto-related amendments to the Lithuanian Law on the Prevention of Money Laundering and Terrorist Financing (AML/CFT) which is a clear indication that crypto businesses can plan long-term and focus on business growth without worrying about having to suddenly adapt to the altered business environment.
It often happens that the larger the population, the more bureaucracy a business has to face. Of course, often this is not the option for visionary crypto entrepreneurs who are prepared to act fast and therefore require efficient administrative processes. Unfortunately, Poland is still at the early stage of developing a crypto regulatory framework, which means it hasn't adapted its mandatory business formation processes to the dynamic nature of the crypto industry.
In general, the Polish business environment is well-functioning and is opening itself to innovation. Moreover, the national authorities are intensively working on improving their legislation for the sake of encouraging groundbreaking projects. This means that while crypto companies currently only need to fit within the general regulatory framework, they may relatively soon need to adapt to a more robust crypto regulatory framework.
Key advantages of having a crypto company in Poland:
A physical office isn't required which means you can be flexible in designing your company's operations
No requirement to employ local staff which also gives you more flexibility when it comes to company operations
No periodic supervision fees will save you money that can be invested back into the business
Very low initial authorised capital (5,000 PLN, or approx. 1,077 EUR) will enable you to start your project much faster
The Corporate Income Tax is among the lowest ones in Europe – only 15% – and if your company's revenue doesn't exceed 9,4 mill. PLN (approx. 2 mill. EUR) in the previous fiscal year, the company will only be subject to 9%
Company audit is only mandatory if a crypto company meets at least two of the following conditions: annual net revenue exceeds 23,4 mill. PLN (approx. 5 mill. EUR), annual turnover exceeds 11,7 mill. PLN (approx. 2,5 mill. EUR), and/or annual employment is at least 50 full-time employees.
If you've already got your eyes on Poland but are fearing demanding procedures of opening and licensing a new crypto company, our team here at Regulated United Europe is well-prepared to help you to buy a ready-made crypto company that can start operating in Poland within a week. We've developed a completely remote process of purchasing an off-the-shelf Polish company with a cryptocurrency licence, which means you won't even have to visit the country to become an owner of a fully operational Polish business.
Running a company from a jurisdiction that has a liberal approach towards cryptocurrencies mainly translates into the absence of strict financial and operational requirements imposed by local authorities. If you're looking to buy a ready-made company with a crypto licence, or rather general authorisation, in a more relaxed regulatory environment, know that the Czech Republic currently has the most liberal legislation in the cryptocurrency industry. While the country is still to build a comprehensive crypto regulatory framework, you can avail of several undeniable advantages of having more leeway to run a crypto business within the general regulatory framework.
Since there's no Czech licence tailored for cryptocurrency business, by purchasing a ready-made crypto company you'll also get a regular trade licence from the Trade Licensing Register that will enable you to open branch offices and operate within the EU just like any other EU crypto licence. A trade licence is a must for those businesses that are involved in trading with crypto derivatives, managing assets of investors' funds that contain cryptocurrencies, or transferring funds in relation to the arrangement of trades with cryptocurrencies.
Key reasons for buying a ready-made crypto company in the Czech Republic:
Minimal requirements for the initial share capital (from 1 CZK or approx. 0,04 EUR) will give you maximum freedom to launch your project without having to go through the trouble of raising big funds
No burden of annual supervision fees will allow you to direct your funds to the growth of your business
No requirements to register a physical office in the Czech Republic and hire local staff will allow you to come up with the operating model that works best for your unique crypto project
Audit exemption applies to companies that meet at least two of the following criteria: turnover is less than 80 mill. CZK (approx. 3 mill. EUR), total assets don't exceed 40 mill. CZK (approx. 1,6 mill. EUR), and the average number of permanent employees is less than 50
Crypto companies can avail of general tax allowances, such as the R&D tax allowance, where up to 100% of qualifying R&D expenses incurred during the tax year are deducted from the tax base as a tax allowance
Overall, remember that the three countries – Lithuania, Poland and the Czech Republic – are members of the EU and therefore are obligated to reflect the EU's anti-money laundering and counter-terrorist financing (AML/CFT) directives and other crypto-related laws in their national legislation regardless of the level of advancement in national crypto regulations. For this reason, every country has a dedicated authority that supervises crypto companies for AML/CFT purposes. If you're keen to delve deep into the AML/CFT legislation, don't hesitate to contact our friendly and experienced team, who'll be delighted to assist you.
How to Purchase a Ready-Made Crypto Company
If your crypto project requires you to act with urgency, we're prepared to assist you in re-registering a ready-made company with a full crypto licence within a few days. As mentioned earlier, the process is often fully remote and will allow you to start your crypto project within a week.
To initiate the acquisition process of a ready-made crypto company, you'll have to provide us with the following documents:
A copy of your passport
A certificate of no criminal record of the new owner of the company
A detailed description of your crypto project.
It's worth noting that some national authorities require business owners to submit documents in the local language, which means you may require the services of a certified translator.
If buying a ready-made crypto company with a full cryptocurrency licence sounds like an option to you, or if you're not sure which legislative framework suits your unique crypto project best, contact us now to schedule a personalised consultation where our experienced lawyers will share actionable insights to help you take the next step forward.
We'll be delighted to provide you with tailored, value-added support in re-registering an off-the-shelf crypto company in your chosen jurisdiction, including the preparation, translation, certification and submission of required documents. From the very start of the process, you'll be backed with expertise in the swiftly evolving AML legislation, crypto licensing, corporate reporting and tax advice.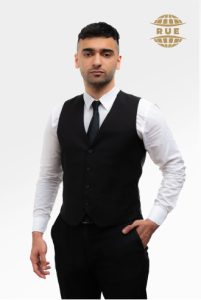 At the moment, the main services of our company are legal and compliance solutions for FinTech projects. Our offices are located in Tallinn, Vilnius, Prague, and Warsaw. The legal team can assist with legal analysis, project structuring, and legal regulation.
Company in Poland Sp. z o.o
Company in Czech Republic s.r.o.
Please leave your request