Bulgaria Crypto Tax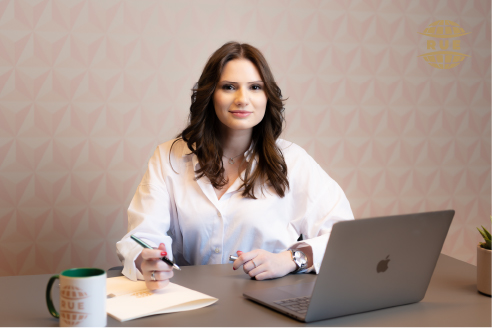 Located in the South-Eastern part of Europe, Bulgaria is considered as a favourable option for establishing and running a crypto company. A very attractive aspect of this jurisdiction is an exceptionally low corporate tax rate. In combination with numerous tax deductions and funding opportunities, it makes for an environment that is well-suited for consistent growth and development of crypto businesses.
Bulgarian taxes are administered by the Bulgarian Ministry of Finance. It manages both domestic companies and foreign companies who conduct business activities in the country.
Business entities are required to submit their annual returns with the Bulgarian Ministry of Finance on an annual basis. Corporate tax is calculated in line with the company's financial year, which, in most cases, coincides with the calendar year. An exception to this rule are newly incorporated companies, which also benefit from special tax filing regulations.
Under the usual circumstances (when financial year coincides with calendar year), annual tax returns must be filed by the end of March of the following year (that is, by the end of March 2024 for 2023). Corporate tax rates must also be paid by the same deadline (end of March).
It is also worth noting that the Bulgarian system gives businesses an opportunity to make advance corporate tax payments on a quarterly or monthly basis. Another important nuance is that each company needs to file its own annual tax return because consolidated tax returns are not available. This point is important for holding companies, as Bulgaria does not have a holding company regime.
Standard tax rates in Bulgaria:
Corporate income tax – 10%
Value Added Tax (VAT) – 20%
Withholding Tax – 10%
Social Security Contributions – 24.3%
Bulgaria has more than 70 international agreements on the elimination of double taxation, which will allow you to avail of the preferential tax rate or tax exemption. To do so, you must supply a certificate of residence proving the location of the taxpayer's seat for tax purposes.
Corporate income tax
Bulgarian tax resident crypto companies are subject to paying the corporate income tax on their worldwide income, while non-resident companies are taxed only on the income sourced in Bulgaria. If your company's registered office or place of management is located in Bulgaria, it's considered a resident.
In Bulgaria, corporate tax applies to the following types of income:
Business profits;
Dividend payments;
Capital gains;
Real estate property ownership and transfer of ownership;
Interest income;
Royalties income;
Foreign-sourced income.
VAT
Crypto companies registered in Bulgaria are legally required to obtain a VAT number prior to starting their business activities. The standard VAT rate in Bulgaria is currently set at 20%.
Registration for VAT is mandatory for each business that has an annual turnover of 50,000 BGL or more. In order to pay VAT, a bank account must be opened.
Since Bulgarian legislation is aligned with EU law, it follows the rule by the Court of Justice of the European Union (CJEU) stating the provision of services involving the exchange of cryptocurrencies for fiat money and vice versa is VAT exempt. Other crypto products and services supplied in Bulgaria might be subject to VAT.
Social security contributions
Regardless of the specifics of planned crypto activities, crypto companies operating in Bulgaria must also take into account the rates for social security contributions. The contributions are collected to cover such categories as pension, disability and sickness benefits, maternity leave and insurance for injuries at work. The payments are made monthly and are split (in this case, into uneven parts) between the employer and the employee.
In Bulgaria, the current rate for social security contributions is 24.3%. The employer must cover 13.72% percent, and the remaining 10.58 percent must be covered by the employee. A split of 4.8% to be covered by the employer and 3.2% to be covered by the employee also applies to the national health insurance rate, which is set at a total of 8% of monthly gross salary.
Withholding tax
The withholding tax rate in Bulgaria is set at 10% of monthly gross salary. It is to be filed and paid to the state by the employer.
Tax credit and incentives
Bulgaria offers favourable conditions to startups, presenting an opportunity to have start-up expenses recognized as deductible in the year when a company is established.
Furthermore, to encourage companies to invest in regions with high unemployment, Bulgaria also offers to grant back up to 100% of the collective investment trust.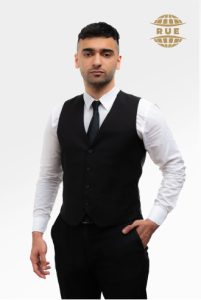 At the moment, the main services of our company are legal and compliance solutions for FinTech projects. Our offices are located in Tallinn, Vilnius, Prague, and Warsaw. The legal team can assist with legal analysis, project structuring, and legal regulation.
Company in Poland Sp. z o.o
Company in Czech Republic s.r.o.
Please leave your request