Mauritius Forex License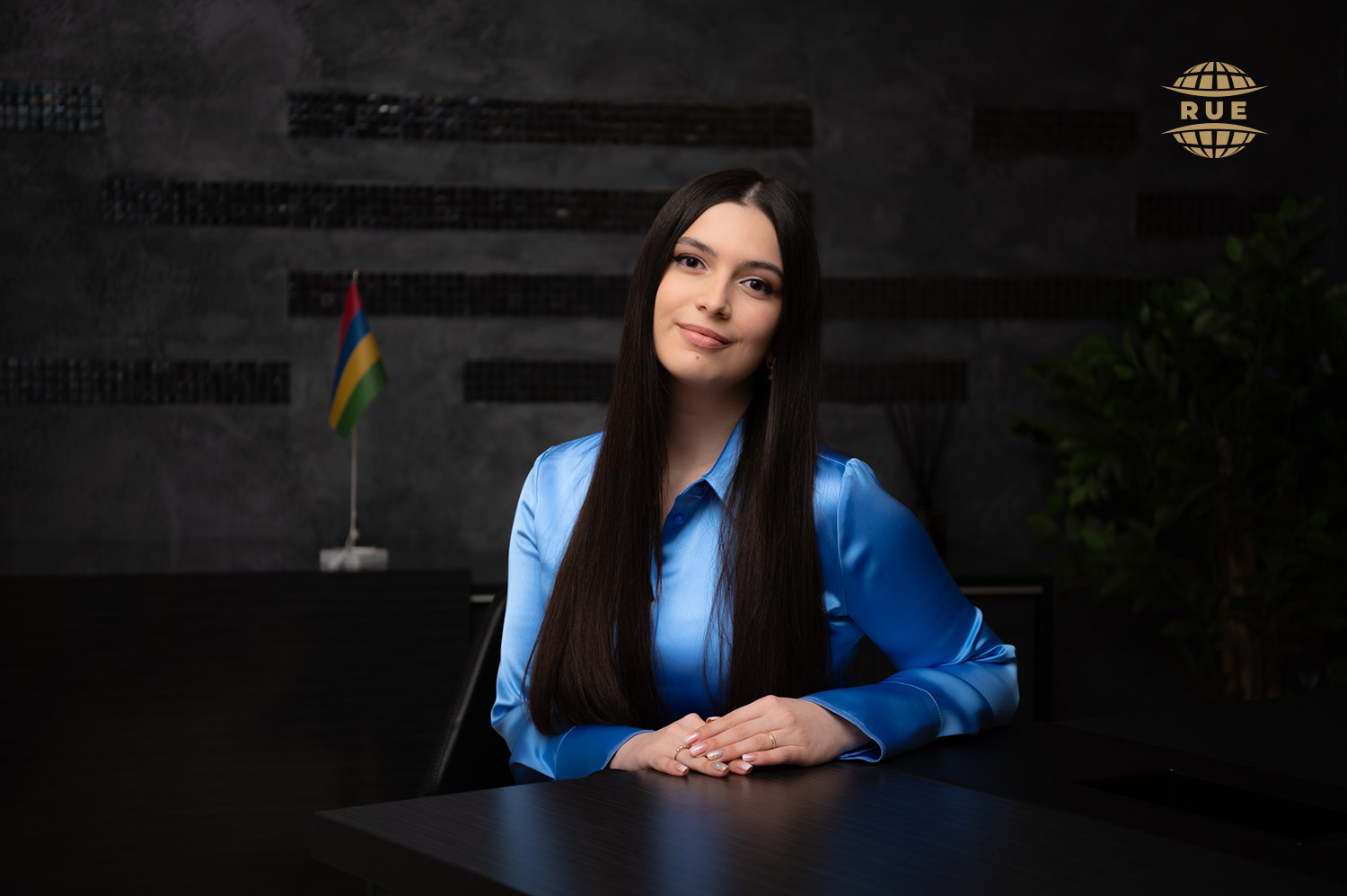 Mauritius is an island nation located in the Indian Ocean that has established a reputation as a credible and reputable financial center, offering a favorable environment for forex brokers and traders looking to create a presence in the dynamic world of forex trading. Holding a forex license from Mauritius enhances a licensee's credibility and builds confidence among clients, partners, and investors.
| | |
| --- | --- |
| PACKAGE «COMPANY & FOREX LICENSE IN MAURITIUS» | 75,000 EUR |
Consulting on relevant legislation and assisting with legal entity registration
Guidelines for submitting all required documents and certificates
Drafting a clear organizational structure with clear lines of authority and responsibility
Reviewing the license application and supporting documents
Company secretarial, registrar office/agent for the first year
Provision for two resident directors
Fee payable to the Financial Services Commission
Financial Services Commission processing
Legal Advisor Consent
Registrar of Companies License
Tax Registration
Government fees
Assistance in opening a Corporate Bank Account
Advantages of the Mauritius Forex License
Mauritius is known for its political stability, good governance, and investor-friendly environment which provides secure and transparent conditions for forex businesses to operate and invest. The country has streamlined regulatory processes and reduced bureaucratic hurdles for starting and operating forex businesses which supports the ease of doing business and encourages entrepreneurship. Moreover, Mauritius boasts modern and well-developed infrastructure, including transportation, communication networks, and technology facilities that are crucial in running a successful forex business.
In Mauritius, there are zero government-imposed exchange controls. In other words, there are no strict restrictions on foreign exchange transactions and the movement of funds in and out of the country for Mauritius forex licensees. It creates a favorable regulatory environment that allows forex traders to conduct their activities with relative ease and flexibility in terms of currency conversion, fund transfers, and international transactions. Zero exchange controls also generally lead to simplified administrative procedures related to foreign exchange transactions.
Mauritius offers an advantageous tax regime, including exemptions on Capital Gains Tax, Withholding Tax, and a relatively low Corporate Tax rate (15%). This tax efficiency can contribute significantly to the profitability of forex businesses operating under a Mauritius license. Furthermore, the Mauritius double taxation agreements often provide for reduced rates of Withholding Tax on interest, royalties, and other income. This can enhance the after-tax returns for businesses engaged in cross-border transactions.
Mauritius boasts a robust and well-regulated banking sector that offers a variety of financial services tailored to the needs of forex trading operators. These services include multi-currency accounts, efficient fund transfers, and access to cutting-edge banking technologies that facilitate frictionless and secure transactions. It also provides efficient foreign exchange facilities, allowing forex licensees to seamlessly convert currencies and manage exchange rate risks associated with international trading activities.
Mauritius's respected legal system, rooted in the common law tradition, offers many benefits for forex operators and investors, providing them with a familiar and reliable legal framework that governs their activities. It contributes to a stable and secure environment for conducting forex trading and investment operations. Mauritius's legislation provides clarity and predictability to forex operators and investors regarding their legal rights, obligations, and potential liabilities.
Forex Regulations in Mauritius
The Financial Services Commission (FSC) of Mauritius oversees and regulates financial services, including forex trading. The FSC has established stringent standards to ensure compliance, transparency, and investor protection, contributing to a secure and well-regulated environment for forex operators. The authority duly performs ongoing due diligence on forex licensees to ensure that they continue to meet regulatory requirements. This may involve periodic reviews of financial statements, business operations, compliance procedures, and risk management practices.
Key legislation and regulations governing forex businesses in Mauritius:
The Financial Services Act of Mauritius is the cornerstone of financial regulation and provides the legal framework for licensing and supervising financial services, including forex trading activities. It outlines the licensing process, operational requirements, and regulatory oversight for financial service providers. Overall, the act aims to promote financial stability, investor protection, and the integrity of the financial sector.
The Financial Intelligence and Anti-Money Laundering Act 2002 (FIAMLA) is among the main pieces of legislation aimed at combating money laundering and the financing of terrorism. The act establishes a comprehensive framework for the prevention, detection, investigation, and prosecution of these activities. FIAMLA mandates forex licensees to conduct customer due diligence measures to identify and verify the identity of their clients.
Mauritius's regulations also emphasize the protection of clients' funds and interests. Forex brokers are often required to segregate client funds from their own operational funds to ensure that client funds aren't used for the broker's operational expenses. This practice serves as a crucial safeguard that helps ensure the security, transparency, and integrity of client assets, including safeguarding them against broker insolvency or bankruptcy.
The most popular country to start Forex trading
Political stability and favourable investment environment
There are no foreign exchange controls by the government
Low income tax - 15%, no capital gains tax
Types of Mauritius Forex Licenses
The FSC offers different types of licenses depending on the nature of the intended forex trading activities. These licenses enable companies to engage in various aspects of forex trading and related financial services. The specific requirements for each type of forex license can vary, including capital requirements, compliance measures, reporting obligations, and other regulatory considerations.
The main types of Mauritius forex licenses are as follows:
Investment Dealer License – for companies that wish to operate as forex brokers, providing trading platforms and facilitating forex trading for clients; it allows the licensee to offer forex trading services, including the trading of currency pairs and related derivatives, to retail and institutional clients

Initial capital – 700,000 MUR (approx. 14,000 EUR)
Application processing fee – 5,000 MUR (approx. 100 EUR)
Annual fee – 60,000 MUR (approx. 1,200 EUR)

Investment Adviser License –  for companies that provide forex-related investment advice and consultancy services to clients; licensees can offer recommendations, analysis, and guidance regarding forex market trends, trading strategies, and investment opportunities

Initial capital – 600,000 MUR (approx. 12,000 EUR)
Application processing fee – 5,000 MUR (approx. 100 EUR)
Annual fee – 57,000 MUR (approx. 1,200 EUR)

Global Business License (GBL) – not a specific forex license, but licensees can still engage in various financial activities, including forex trading and investment management; it allows for a broader range of financial services, including forex trading, investment holding, and other financial activities

Initial capital – from 45 MUR (approx. 1 EUR)
Application processing fee – 23,000 MUR (approx. 460 EUR)
Annual fee – 90,000 MUR (approx. 1,800 EUR)
Best Mauritius Forex Brokers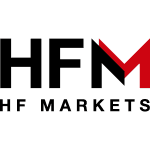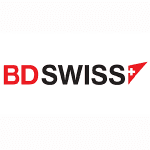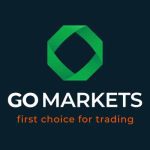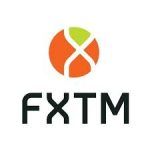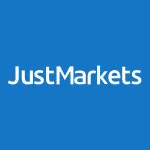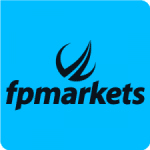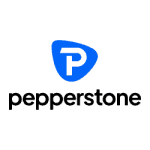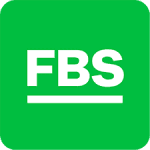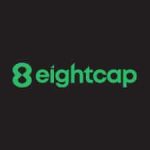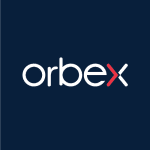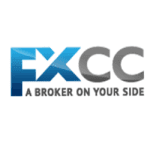 Requirements for Mauritius Forex License Applicants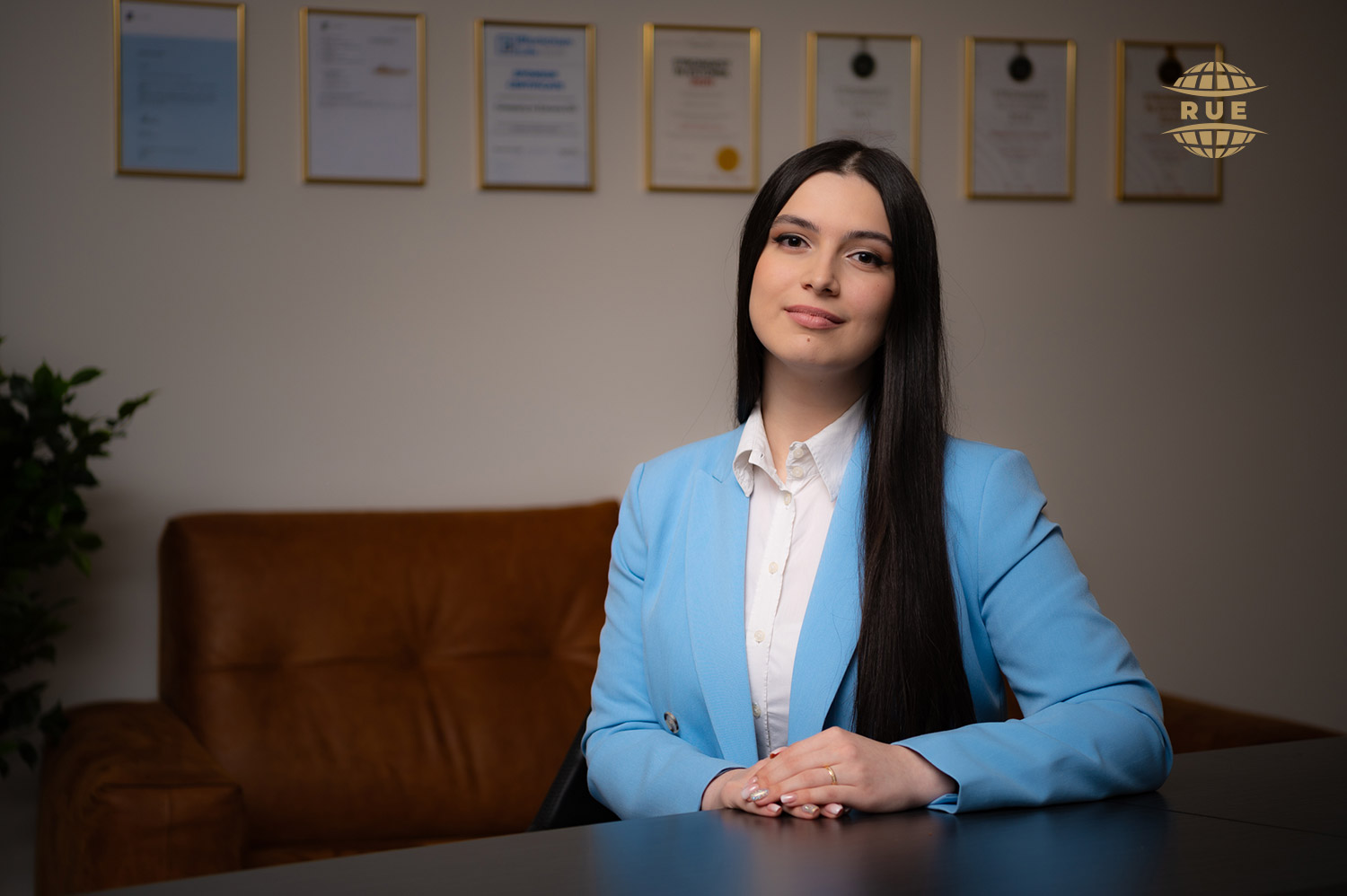 To obtain a forex license and start forex trading in Mauritius, you'll have to meet quite a few legal requirements as the FSC has established strict eligibility criteria for obtaining a forex license in Mauritius.
During the initial licensing process, the authority conducts a thorough assessment of the applicant's financial stability, competence, business plan, and compliance with AML/CFT regulations, including know-your-customer (KYC) procedures.
A company preparing to apply for a forex license in Mauritius should meet the following requirements:
Incorporate a local company
The directors, officers, and key personnel of the company must meet the FSC's Fit and Proper criteria, which assess their integrity, competence, and experience in the financial industry
Key personnel should have relevant qualifications and experience in forex trading, financial services, risk management, and compliance
Develop and implement robust AML/CFT policies and procedures, including the verification of the identity of clients, transaction monitoring, and reporting suspicious activities
Establish effective risk management protocols, including measures to manage market risk, credit risk, and operational risk associated with forex trading activities
Demonstrate the capabilities of the trading platform, including order execution, pricing transparency, and risk management tools
Commit to timely reporting and disclosure requirements to the FSC, including regular financial reports, risk assessments, and compliance reports
The following documents should be submitted along with the application form:
Certified copy of the Certificate of Incorporation of the company
Certified copy of the company's Constitution (Memorandum and Articles of Association)
A detailed business plan or a feasibility study outlining the nature of the intended forex trading activities, target markets, marketing strategies, risk management procedures, and compliance measures
Description of intended forex services, such as currency pairs, trading platforms, leverage levels, and order execution methods
Audited financial statements of the company to demonstrate its financial stability and ability to meet ongoing obligations
Details of measures to safeguard client funds, including the segregation of client funds from operational funds, as well as mechanisms to ensure clients' interests are protected
Proof of meeting the minimum capital requirements
A CV of each director, officer, and key personnel involved in the forex trading activities
Declarations of Fit and Proper status for each director, officer, and key personnel, including information about their experience, qualifications, and any past regulatory or legal issues
FOREX LICENSE IN MAURITIUS
| | | | |
| --- | --- | --- | --- |
| Period for consideration | 3-4 months | Annual fee for supervision | from 10,000 euros |
| State fee for application | 5,700 $ | Local staff member | Required |
| Required share capital | 25,000 $ | Physical office | No (can be later, no requirements) |
| Corporate income tax | 15% | Accounting audit | Required |
How to Establish a Forex Company in Mauritius
A Global Business Company (GBC) is a widely used corporate structure in Mauritius that offers flexibility, and accessibility to the favorable tax regime and can hold licenses for conducting forex-related activities. It can be incorporated under the Companies Act 2001 of Mauritius. The incorporation process can take several business days, depending on the complexity of the business and the quality of the provided documents.
The main requirements for a GBC are as follows:
At least one shareholder
At least 2 directors resident in Mauritius
A qualified company secretary who is a resident of Mauritius
Initial capital requirements as per the type of license
A registered office address in Mauritius where official communications and notices can be sent and accounting records maintained
To become a tax resident in Mauritius and avail of the tax benefits, the GBC must be managed and controlled from Mauritius (alternatively, a non-resident can be tax-exempt)
A corporate bank account in Mauritius to facilitate GBC's financial operations
A GBC must be administered by a management company that acts as an intermediary between the company and the FSC
Statutory financial statements must be prepared and audited in Mauritius
To incorporate a company in Mauritius, you should take the following steps:
Find a management company
Select a unique and suitable name that complies with national naming conventions and is available for reservation
Prepare all the required documents
Pay the incorporation fees
Submit the required documents and application forms to the Registrar of Companies
Once the GBC is incorporated, open a corporate bank account in Mauritius
Register the GBC for taxation purposes with the Mauritius Revenue Authority (MRA)
Register as an employer with the Ministry of Labour, Industrial Relations and Employment
Register your employees for the National Pension Fund (NPF) and the National Savings Fund (NSF)
The following documents are, inter alia, required to incorporate a company in Mauritius:
A Memorandum
Articles of Association
Copies of passports of the directors, secretary, and shareholders
An application form for company incorporation
A notice of reservation of name issued by the Registrar of Companies
The consent of the directors of the company
The consent of the secretary of the company
The consent of every shareholder of the company
Proof of the company's registered office address in Mauritius
A detailed business plan outlining your trading activities, target markets, risk management, and compliance procedures
Audited financial statements demonstrating the company's financial stability and compliance with minimum capital requirements
Documented procedures for maintaining accurate records, reporting to regulatory authorities, and fulfilling ongoing compliance obligations
Mauritius
| | | | |
| --- | --- | --- | --- |
| Capital | Population | Currency | GDP |
| Port Louis | 1,295,789 | MUR | $29,164 |
How to Apply for a Mauritius Forex License
Once a local company is incorporated, you can submit an application to the regulatory authority. The application process may take 4-8 months, depending on the complexities of the business and the quality of the submitted application.
The key steps of applying for a forex license in Mauritius are as follows:
Prepare all the required documents
Fill out the application form and personal questionnaires of directors and shareholders of the company
Pay the required application fees
Submit the application along with the documents to the FSC
Expect thorough due diligence and background checks on the company's directors, shareholders, and key personnel that may need to take relevant tests or attend a meeting with the authority to provide more details
The application is successful only if the FSC is convinced of the following:
The applicant meets the criteria set out under the applicable relevant Act for the grant of the license
The applicant has adequate resources, infrastructure, and staff with the appropriate competence, experience, and proficiency to carry out the activity for which the license is sought
The applicant has adequate arrangements for proper supervision of everything done under the license in order to ensure compliance with the law and the conditions of its license
The applicant and each of its controllers and beneficial owners are fit and proper persons to carry out the business for which a license is sought
The applicant, once licensed, will be able to satisfy criteria or standards, including prudential standards, applicable to its business activity
No harm would be caused or would occur in the financial services industry if the license is granted
Ongoing Requirements for Mauritius Forex Licensees
In accordance with national legislation and regulations, forex licensees in Mauritius must adhere to various legal requirements in order to maintain high standards of forex trading activities and safeguard the reputation of the jurisdiction. In particular, it's worth paying attention to AML/CFT requirements, financial reporting, and advertising.
The key aspects of AML/CFT regulations for forex companies in Mauritius are as follows:
Forex companies are required to implement robust customer due diligence (CDD) procedures when establishing business relationships with clients, including verifying the identity of clients, assessing their risk profile, and obtaining relevant documentation
Forex companies must maintain accurate and up-to-date records of their clients' identities, transactions, and business relationships (these records should be retained for a specified period as required by law)
Forex companies are obligated to report any transactions or activities that they suspect to be related to money laundering or terrorist financing to the Financial Intelligence Unit (FIU) of Mauritius
It's obligatory to have effective internal controls and risk management practices in place to mitigate the risk of being used for money laundering or other illegal activities
Adequate training should be provided to employees to raise awareness of AML/CFT regulations and their responsibilities in identifying and reporting suspicious activities
Forex companies must also screen clients and transactions against sanctions lists to ensure they are not dealing with individuals, companies, or countries subject to international sanctions
It's mandatory to submit regular reports to regulatory authorities regarding the company's AML/CFT activities, procedures, and compliance efforts
Every forex company in Mauritius should conduct ongoing monitoring of client transactions and relationships to identify any unusual or suspicious activities
Another notable requirement is that every year forex licensees must file with the FSC audited financial statements prepared in accordance with International Financial Reporting Standards. They must be filed within 6 months after the closure of the financial year (the FSC may extend this period during an emergency period).
Forex licensees are also obligated to adhere to ethical and fair advertising standards. Only forex license holders can publish or cause to publish an advertisement in connection with the conduct of the licensed activities. All license holders must publish or cause to publish an advertisement in connection with the conduct of the licensed activities in a manner that is clear, true, and doesn't mislead the public.
If you wish to obtain a forex license in Mauritius and start forex trading, our team here at Regulated United Europe will be delighted to support you in incorporating a company and applying for the license. With dedicated legal advisors, tax experts, and financial accountants at your side, you will find the processes of obtaining a forex license in Mauritius easy, frictionless, and transparent. Contact us now to schedule a personalized consultation and set the stage for long-lasting success.
FULL INVESTMENT DEALER LICENSE IN MAURITIUS
In terms of financial and investment services, Mauritius has made great strides in becoming a sound, reputable, and competitive center. By establishing, developing and expanding the Financial Services Commission (FSC), Mauritius, the supervisory body for non-bank financial services and global businesses, these initiatives have been significantly strengthened.
By licensing, regulating and supervising securities services, insurance services, and virtual assets services, the FSC Mauritius contributes to a fair, transparent, and efficient financial system. There has been an increase in startup companies, established financial groups and firms interested in expanding their reach and presence in this evolving region.
REASONS TO CHOOSE MAURITIUS
An investment firm can benefit from the political, social, and financial advantages of Mauritius. Apart from being a member of the British Commonwealth, the International Organization of La Francophonie and the Common Market for Eastern and Southern Africa, Mauritius is also a member of the African Union, the United Nations, the World Trade Organization, and the World Trade Organisation.
Over 40 double tax treaties and 28 investment promotion and protection agreements confirm the country's strong ties with countries from every continent. Mauritian investors and firms have been able to enter African markets due to friendly relations with African states. Mauritius has also created substantial ties with European Union Member States because of its political heritage and dependence on western markets.
FSC
Investment Dealers operate within the legal framework established by the Securities Act 2005 ("the Act") and the Securities (Licensing) Rules 2007. All Investment Dealer licenses are issued by the Financial Services Commission ("FSC") under a Global Business Licence ("GBL"). By way of business, a person who does not hold an Investment Dealer License may not:
Obtain securities transactions on behalf of others by acting as an intermediary;
Speculate on the possibility of trading in securities as principal, with the intention of selling them to the general public, or hold himself out to be a professional trader.
Without an investment dealer license issued by the Commission or without being a representative of an investment dealer licensed by the Commission, an individual may underwrite or distribute securities on behalf of an issuer or a holder of securities.
A license for investment dealers may only be obtained by a body corporate.
FRAMEWORK
The Securities Act of 2005, as amended from time to time, governs the operation of an Investment Dealer license in Mauritius. For matters concerning licensees in the securities sector, the FSC has published rules and regulations that reinforce the Act. Matters of this type may relate, among other things, too:
Auditing and accounting standards,
A financial statement, an annual report, or another document's content and form.
Securities offering and issuance requirements,
An application for granting or renewing a license,
Licenses are granted based on criteria,
The process of determining whether an individual meets the Act's qualifications.
As well as compliance with the anti-money laundering, terrorist financing, and corruption legislation, all financial institutions have to comply with the post-crisis regulatory framework. Acts included in this are:
the Financial Intelligence and Anti-Money Laundering Act of 2002,
the Prevention of Corruption Act of 2002, and
the Prevention of Terrorism Act of 2002.
LICENSE CATEGORIES FOR INVESTMENT DEALER
License holders of Investment Dealer licenses are permitted to establish trading platforms in Mauritius and execute transactions on their clients' behalf.
Under section 29 of the Act, under the Securities (Licensing) Rules 2007, any person intending to carry out an investment dealer activity needs to apply for a license, which may be issued in the following categories:
Investment Dealer License
(Full Service Dealer Including Underwriting)
Execute securities transactions on behalf of clients (CFDs, FX, commodities, shares, bonds);
Investing in securities with the intention of reselling them;
A securities issuer or holder can underwrite or distribute securities;
Provide investment advice in addition to his regular business activities; and manage client portfolios.
Investment Dealer License (Full Service Dealer Excluding Underwriting)
A license in this category has similar objectives to the previous one, except that financial products cannot be underwritten by the licensee.
Discount Broker
Without giving advice, authorized to execute orders for clients.
​​Broker
Managing client portfolios, placing orders for clients, and advising clients on securities transactions.
THE LICENSE AUTHORIZES THE FOLLOWING ACTIVITIES
Provide clients with securities transactions as an intermediary;
Buying and selling securities as principal with the intention of reselling them;
Advising issuers or distributing securities on behalf of holders;
Advising clients on investments outside the normal course of business;
Take care of client portfolios.
INVESTMENT DEALERS' LICENSE CONDITIONS
If the Financial Services Commission is not satisfied that the applicant meets all requirements of the checklist, including the minimum stated unimpaired capital requirement, it may not issue an Investment Dealer License to the applicant.
The minimum stated capital requirement for a full investment dealer license is 10,000,000 Mauritian rupees, or approximately 200 000 euros.
REQUIREMENTS FOR APPLICANTS
Several requirements pertain to the organizational, compliance, and operational aspects of the Investment Dealer license, including:
The creation and composition of a detailed business plan;
Platform information;
Liquidity providers' services;
Client market of the applicant;
The team of investment dealers;
The framework for AML/CFT compliance;
Implementation of policies and procedures;
Information regarding Mauritius' physical presence.
TAXATION
A GBL should be used as the structure for ALL applications for Investment Dealer Licenses. Consequently, Tax Legislations offer a preferential fiscal regime to businesses.
The Partial Exemption Regime allows Investment Dealers to exempt 80% of their 'Gross Revenue' from taxation and 15% of their 'Taxable Income' from tax. This reduces the effective tax rate to a paltry 3%.
FREQUENTLY ASKED QUESTIONS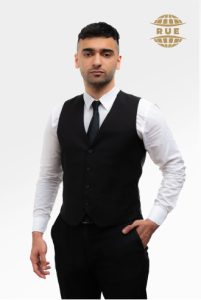 At the moment, the main services of our company are legal and compliance solutions for FinTech projects. Our offices are located in Tallinn, Vilnius, Prague, and Warsaw. The legal team can assist with legal analysis, project structuring, and legal regulation.
Company in Poland Sp. z o.o
Company in Czech Republic s.r.o.
Please leave your request