Curacao Gambling License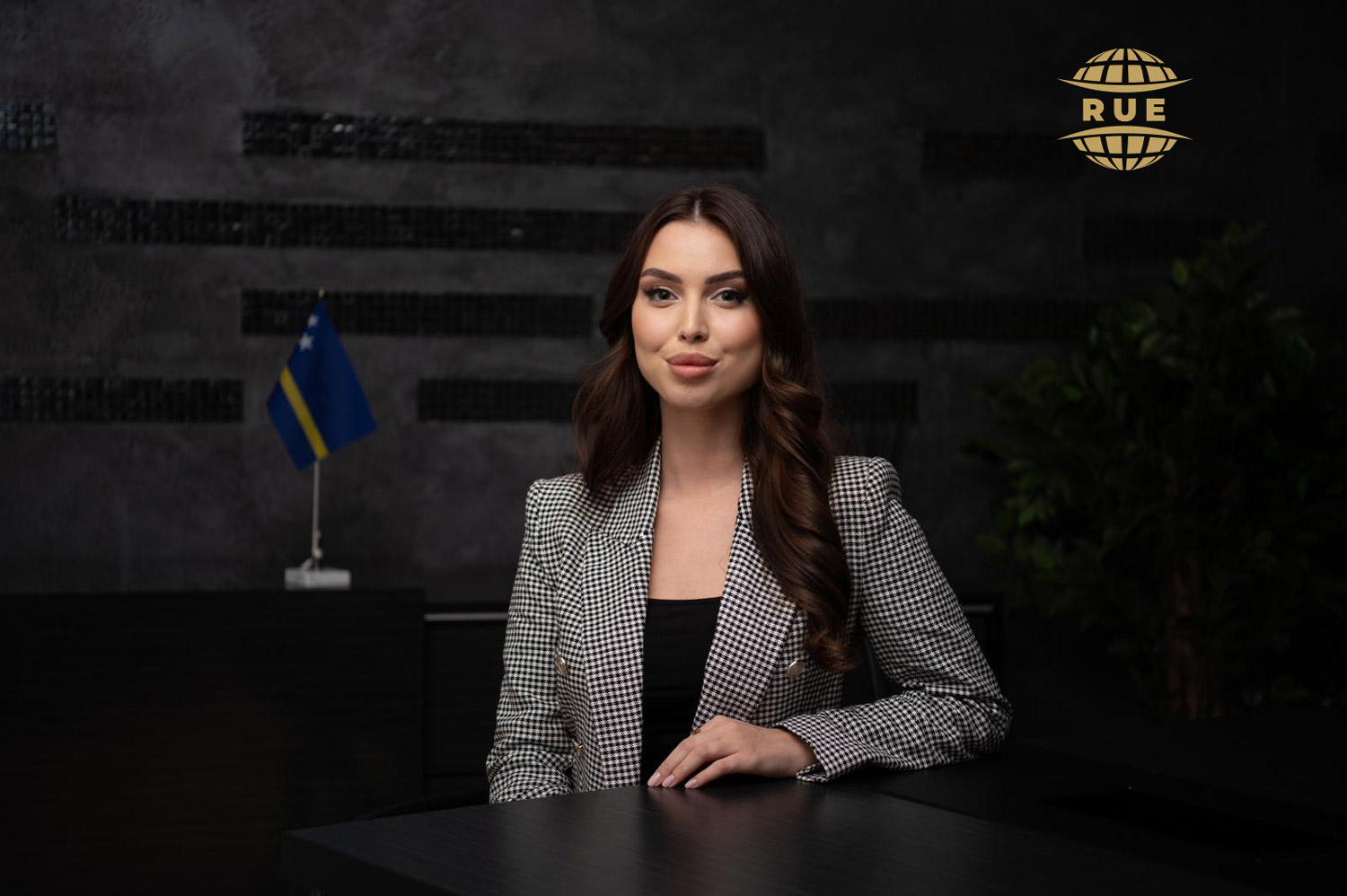 Curacao is a constituent country in the Kingdom of the Netherlands with its own civil law system, which contains many laws and regulations based on their equivalents in the Netherlands. The Curacao gambling license is regulated in accordance with national legislation and is most common among startups looking for a relatively low regulatory entry barrier and cost-effective solutions.
That being said, you should take note of the upcoming regulatory changes. The government of Curacao is in the process of updating its gambling legislation, including remote gaming, as it aims to align the regulatory framework with international standards and tackle illegal gambling. The changes include the establishment of a new independent regulatory body, the Curacao Gaming Authority, and the replacement of current license types. The new regulations are expected to come into force by the end of 2023.
| | |
| --- | --- |
| PACKAGE «COMPANY & GAMBLING LICENSE IN CURACAO» | 79,900 EUR |
PACKAGE «COMPANY & GAMBLING LICENSE IN CURACAO» INCLUDES:
Facilitation of the incorporation process for your Curaçao e-Gaming Company, acting on your behalf as the shareholder.
Provision of a local registered address to meet the statutory requirements for your Company's establishment.
Assistance in appointing a Nominee shareholder
 Preparation of all the necessary licensing documentation required for the successful application of the e-Gaming License
 Expert guidance and support throughout the e-Gaming License application process.
 Provision of a qualified local Managing Director, as required by regulations, along with other substance services essential for the efficient operation of your e-Gaming Company.
Registration of the gambling license in Curacao, payment for mandatory state fees and licensing fees.
Local hosting and space on the server – a very important aspect to secure your business.
The procedure of application and registration of all documents – takes on the average 4-6 weeks, provided that the customer presents the complete package of documents.
Advantages of the Curacao Gambling License
Curacao has a modern business infrastructure with high-quality telecommunications and internet facilities, an attractive legislative system, and sound financial services. The process of establishing a new company is simple and speedy, costs associated with the formation and maintenance of the licensed gambling company are low, and the bureaucracy relating to the license application is minimal.
It's difficult to find a jurisdiction that has a more competitive taxation system than Curacao. Importantly, it's also compliant with international taxation rules. No taxes are payable on gross gaming revenue generated by companies operating online and registered in the e-zone, and instead, the 2% rate is levied on the net profits. There is no VAT which is another major advantage.
The Curacao gambling license permits a variety of different secure payment options, including credit cards, debit cards, check deposits, and even the use of cryptocurrencies which enables the setup of cryptocurrency casinos and provides access to a wider segment of players. It's worth noting that using cryptocurrencies allows casino operators to avoid fees incurred by credit card transactions.
Another aspect of flexibility is related to technical requirements for gambling licensees. Software manufacturers of a gambling portal are subject to minimal requirements which enables the use of slots and Random Number Generators (RNGs) that are in beta testing.
These conditions allow new gambling entrepreneurs to explore and experiment with gambling business ideas in a safe, regulated environment before possibly deciding to obtain a license in a more expensive and stringent jurisdiction. Curacao licensees are also currently able to reinvest more money in their business growth, iterate their gambling products, and offer additional gambling activities without having to apply for multiple licenses.
The most popular license in 2023 in the World
Fastest Gambling license to get
The cheapest - the best solution for Startups
Allows you to work in more than 120 countries
Current Gambling Regulations in Curacao
The Curacao Gaming Control Board (GCB) is in charge of regulating the Curacao land-based casino industry, including licensing all lotteries, charity bingo, and charity bon ku ne, as well as licensing and supervising online gaming operators conducting business in or from Curacao. The authority is also responsible for enforcing regulations of anti-money laundering and countering the financing of terrorism (AML/CFT). The purpose of the supervision is to maintain the stability and integrity of the gambling industry in Curacao, as well as protect the interests of the public. Therefore, the enforced regulations provide a framework for honest, responsible, competitive, and crime-free gambling practices.
In Curacao, the following legislation and regulations are applicable to gambling businesses:
National Ordinance Curacao Casino Sector (AB 1999, No. 97), covers land-based casinos
Lottery Ordinance 1909 (AB 1965, No. 85, z.g.), covers games of numbers lotteries
Lottery Ordinance 1909, covers the Goods Lottery
National Ordinance Games of Hazard II 1988, covers Bingo, Bon ku Né, and others
National Ordinance on the National Lottery 1949 (PB 1965, No. 122, z.g.), covers the National Lottery
Online Gaming National Ordinance on Offshore Games of Hazard (P.B. 1993, No. 63), covers online gambling
The National Ordinance on Identification When Rendering Services (LID)
The National Ordinance on the Reporting of Unusual Transactions (LMOT)
Regulations for Anti-Money Laundering and Combating the Financing of Terrorism 2016
Regulations for Card Games 2016
Regulations for Live Bingo Operations 2016
GCB-License Regulation on Sports Betting 2013
GCB-Guideline Responsible Gaming 2012
Regulations for Anti-Money Laundering and Combating the Financing of Terrorism (AML/CFT) details customer identification and due diligence procedures, policies, and procedures regarding unusual transactions, the appointment and responsibilities of a compliance officer, and other relevant processes and requirements. In line with the regulations, each casino's senior management must issue a policy statement that clearly expresses the casino's commitment to combat the abuse of its facilities, products, and services for the purpose of money laundering and terrorist financing. This approach enables to build trust in the gambling industry, and the entire jurisdiction which ultimately leads to a bigger client base and business success.
The Main Features of Curacao Gambling License
In Curacao, there are two types of gambling licenses – the Master License and the Sub-License. The Master License is valid for 5 years and authorizes its holders to offer all types of gambling activities and to grant Sub-Licenses. The Master License isn't available to any new applicants. The only available license in Curacao is the Sub-License which also authorizes its holders to conduct all types of gambling activities, including sports betting, slots, table games, and RNG-based games, and it's valid as long as the Master License they're linked to is valid.
You can choose from the following Master License holders who have been authorized to issue licenses on behalf of the government since 1996:
Antillephone N.V. #8048/JAZ
Curacao Interactive Licensing N.V. (CIL) #5536/JAZ
Cyberluck Curacao N.V. (Curacao-eGaming) #1668/JAZ
Gaming Curacao #365/JAZ
All of these master licensees have their own, differing policies designed to protect consumer interests, including resolving complaints and handling disputes between players and operators. For instance, Antillephone N.V. requires evidence that a casino player has already tried to resolve an issue with a casino first by providing screenshots of communication with the casino's support team. Antillephone N.V. is considered the most reliable master licensee and was the first operator in Curacao to approve cryptocurrency payments.
A Curacao gambling license enables online casinos to conduct, inter alia, the following activities:
Acquire software from leading manufacturers
Integrate customized and reliable payment systems into the gambling website that facilitates the receipt of payments and prize money in various ways
Build trust with customers as a license signals that the casino can pay out winnings
Curaçao
| | | | |
| --- | --- | --- | --- |
| Capital | Population | Currency | GDP |
| Willemstad | 148,925 | ANG | $22,581 |
Blocked zones for Curacao
Afghanistan, France, Iran, Netherlands, Netherlands Antilles, USA, United Kingdom, Curacao
Red zones for Curacao
Australia, Austria, Belgium, Bulgaria, Croatia, Denmark, Estonia, Finland, Germany, Gibraltar, Greece, Greenland, Ireland, Isle of Man, Italy, Jersey, Latvia, Liechtenstein, Lithuania, Luxembourg, Malta, Poland, Portugal, Romania, Spain, Sweden, Switzerland
Requirements for Curacao Gambling License Applicants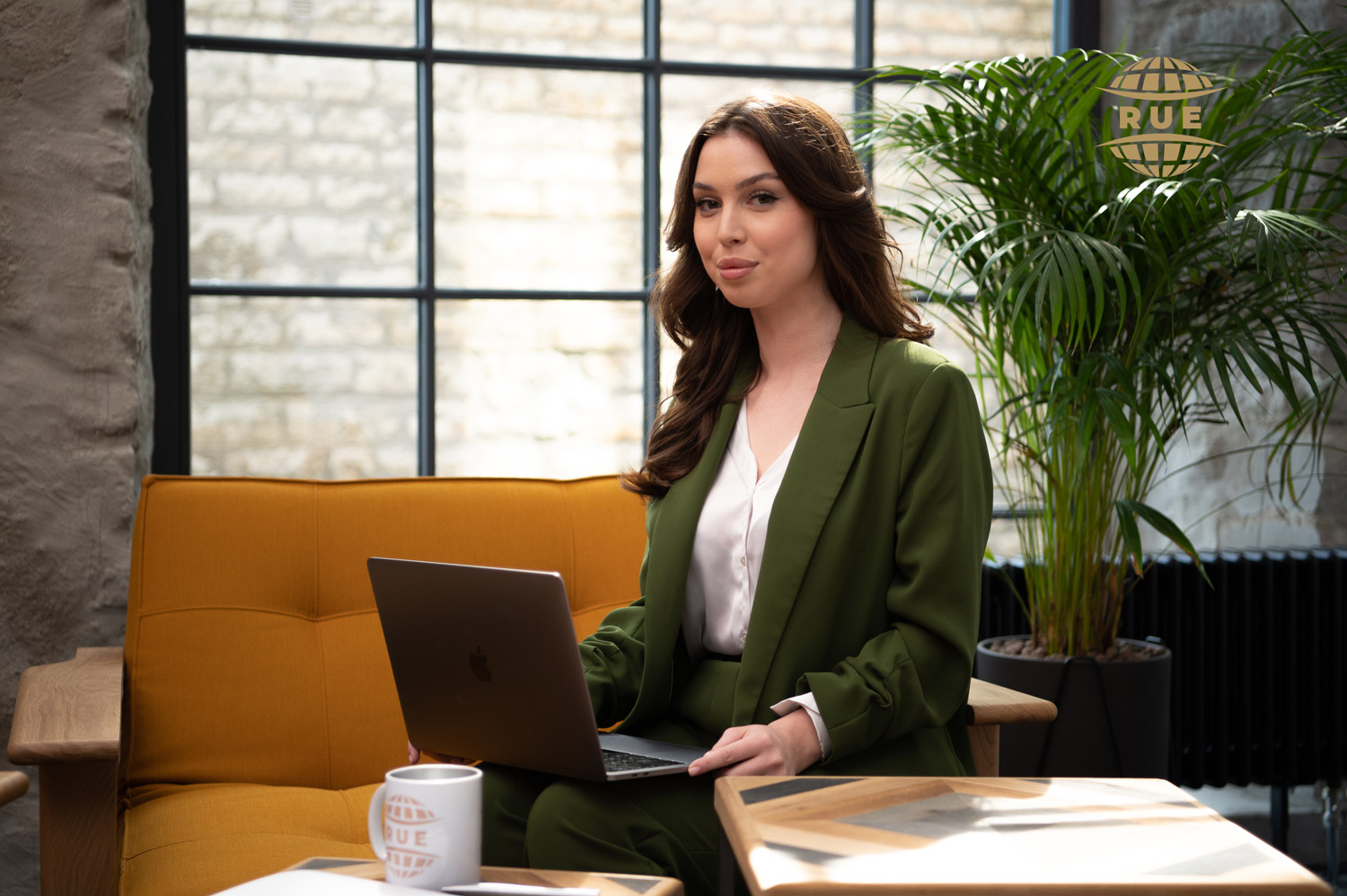 As mentioned earlier, in Curacao, requirements for gambling license applicants are reasonable and relatively easily satisfiable by startups. The very first and foundational requirement is the incorporation of a new company in Curacao which our team here at Regulated United Europe can help you with. The next steps are related to determining the identities of involved persons, their business model, residence, origins of the funds, and other business information.
License fees differ, depending on the requirements of a Master License holder and several other conditions. In general, they're considerably lower than in other popular jurisdictions. If you wish to find out what license fees and other associated fees apply to your specific business model, please reach out to our team here at Regulated United Europe and we'll be happy to schedule a personalized consultation.
Other requirements for gambling license applicants include the following:
Only persons of at least 18 years of age are eligible for applying for a license
The presence of at least one physical server of the company in the jurisdiction of Curacao
The design and implementation of internal AML/CFT processes and procedures in line with applicable legislation
Only certified gaming software can be used
The technical audit of the gaming software and hardware
Fit and proper tests for company directors and shareholders
The design and implementation of responsible gaming processes and procedures in line with relevant regulations
The appointment of an internal compliance officer, responsible for ensuring compliance with AML/CFT regulations
In order to apply for a license in Curacao, the company's shareholders, directors, and all types of beneficial owners are required to supply the following documents:
Certified copies of passports
Certified copies of second-type ID documents
Proof of address, e.g. original or certified copies of utility bills (no more than 3 months old)
CVs proving the ability to conduct the operations of a gambling company
Proof of good financial standing
Police certificates of no criminal record from the country of residence
Original bank reference letters where the relationship must be over 2 years
Original professional reference letters from an accountant or lawyer where the relationship must be over 2 years
Personal License Application Forms, designed by the GCB
Also, the following company documents must be provided:
Memorandum of Association
Articles of Association
Business plan
Copies of software agreements and/or 3rd party certification of the RNG application and its fairness, if applicable
Other documents containing information about gambling software
Proof of domain ownership
A full and detailed description of the games to be provided
Copies of the company's Terms & Conditions containing gaming policy for the protection of minors, responsible gaming policies, and KYC policy for players
A list of all jurisdictions of potential operation
Gambling activity-specific License Application Form (e.g., casino or other), designed by the GCB
All the required documents must be dated within 90 dates and supplied in the English language. If you're going to need certified translation services, please reach out to our friendly team here at Regulated United Europe and we'll advise on the most cost-effective and efficient options.
While there's only one type of license granted to all types of gambling businesses, the application and operational requirements may vary depending on the type of gambling activity. For instance, stand-alone land-based casinos aren't permitted in Curacao. To be eligible for a license, a land-based casino must be an amenity of a hotel that is focused on tourism. An eligible casino license applicant can be either the owner of the hotel or the hotel operator. Such a casino should primarily generate revenue from foreign tourists that are accommodated in the hotel to which the casino is attached.
GAMBLING LICENSE IN Curacao
| | | | |
| --- | --- | --- | --- |
| Period for consideration | 4-8 weeks | Annual fee for supervision | €25,000 |
| State fee for application | €5,000 | Local staff member | Required |
| Required share capital | No | Physical office | Required |
| Corporate income tax | 2% | Accounting audit | Required |
How to Establish a New Company in Curacao
To obtain a gambling license in the jurisdiction of Curacao, you must first establish a local company which can be either the Public Limited Liability Company (N.V.) or the Private Limited Liability Company (B.V.). The time required to register a company varies depending on the complexity of the business but it can often be established within one day.
The main requirements include the following:
At least one director who must be a Curacao resident
At least one shareholder (no residency requirements)
A local point of contact (resident) responsible for receiving business correspondence
Holding an annual shareholders' meeting on the island of Curacao
The main steps of establishing a company in Curacao:
Choosing a compliant and available company name
Preparing all required documents
Obtaining a registered business address in Curacao, in the e-zone
Submitting the registration form and required documents to the Curacao Chamber of Commerce and Industry
Appointing a local company representative or a local resident managing director
The required documents include the following:
Certified copies of passports of company shareholders and directors
Proof of address of the company's shareholders and directors
Proof of registered office address in Curacao
Articles of Association
How to Apply for a License in Curacao
The process of applying for a gambling license in Curacao is currently less complex than in many other popular jurisdictions. Once you've opened a company in Curacao,  a gambling license can be issued in about 2-6 weeks, provided that you've submitted a quality application containing all the required documents.
The main stages of the application process are as follows:
The preparation of all the required documents
The completion of fit and proper tests and applicable background checks
The submission of your application along with the documents to the GCB
The transfer of the application fee
The finalization of your domain name, server, and gambling platform, if applicable
The review of your gambling software and hardware by the Master License holder's technical compliance team, if applicable
Once the information submitted by the applicant is verified and satisfies all the requirements, a Sub-License is granted
The aim of the application process isn't only to verify the provided information and documents. The authorities also try to understand whether applicants demonstrate a clear understanding of responsible gaming practices and a strong commitment to player protection in line with applicable legislation. While the process is less complex than in many other jurisdictions, navigating applicable regulations might be challenging. Therefore, you should still seek professional assistance in going through all the application stages, including company incorporation. Our team of experienced legal consultants will be happy to step in and provide personalized guidance.
the Best Curaçao Based Casinos
Requirements for License Holders
The main requirements for Curacao gambling licensees pertain to safe gambling regulations which are detailed in the Island Ordinance Casino Sector Curacao. Firstly, each casino operator is obligated to have the Request for Self-Exclusion Form, developed and provided by the GCB, and make it accessible to all patrons. It is also mandatory to designate at least one person to be the main point of contact for the GCB which would be responsible for managing communications with the authority, including information related to self-exclusion or involuntary exclusion procedures, receipt and maintenance of the self-exclusion and involuntary exclusion list, and submission of the casino's procedures.
Every casino operator must also establish procedures and systems which require casino employees to identify self-excluded or involuntarily excluded persons present in the casino, and notify those employees of the casino designated to monitor the presence of self-excluded or involuntarily excluded persons. If GCB inspectors are present in the casino, they can be informed orally, otherwise, it's mandatory to send a notification via email or postal mail.
It's also obligatory to establish procedures and systems which utilize the player tracking systems and other electronic means, including checking all taxable patron winnings against the self-exclusion list and the involuntary exclusion list, to assist in determining whether self-excluded or involuntarily excluded persons are participating in any gaming activities.
All Curacao-licensed casino operators must also set up procedures, policies, and systems which deny casino credit, check cashing privileges, player club membership, complimentary goods and services, junket participation, and other similar privileges and benefits to any self-excluded or involuntarily excluded person.
It is strictly prohibited to send targeted mailings, telemarketing promotions, player club materials, or other promotional materials related to gaming activities performed at the licensed casino to self-excluded or involuntarily excluded persons. Therefore, all licensees must set up relevant procedures and policies in order to prevent such persons from receiving promotional materials.
Moreover, every licensee must post or provide at each entrance and exit to the gaming premises, and in conspicuous places in or near gaming or cage areas and cash dispensing machines located on the gaming premises. It's also mandatory to provide GCB-approved written materials, concerning the nature and symptoms of problem gambling, the procedure for self-exclusion, including how to obtain the Request for Self-Exclusion form, the telephone number of the Fundashon pa Maneho di Adikshon, the center of the knowledge of addiction, and the criteria for involuntary exclusion.
If the casino's employees encounter a self-excluded or involuntarily excluded person in the casino, they must deny access to the premises to such person and notify the GCB of the breach. Both the security and surveillance departments must immediately determine how the person was able to gain access to the premises without being detected and, how the casino plans to prevent such breaches in the future.
They must also calculate the net winnings or losses attributable to the excluded person, in which case the casino must retain them and, after withholding applicable taxes, donate said winnings to the GCB. A report of the foregoing must be prepared and sent to the GCB within 5 days after the breach is detected. Donations received by the GCB are solely used for financing anti-problem gambling activities of the Fundashon pa Maneho di Adikshon.
Each casino operator is obligated to submit to the GCB for written approval a copy of the procedures established pursuant to these regulations within 90 days from the adoption of them. Also, any amendment to the casino's procedures and policies must be submitted for approval to the GCB at least 14 days prior to their implementation.
A licensed operator must display a permanent logo showcasing that it's been granted a Sub-License. If the operator conducts advertising and marketing activities targeted at audiences residing in Curacao, it's also obligatory to adhere to responsible gaming messaging and the advertising message approved by the GCB.
Our team here at Regulated United Europe will be delighted to support you in incorporating a company and obtaining a gambling license in Curacao. With dedicated legal advisors, tax experts, and financial accountants at your side, you will find the incorporation and application processes easy, frictionless, and transparent. Contact us now to schedule a personalized consultation and set the stage for long-lasting success.
Curacao gambling license changes
In 2023, it is planned to update Curacao gaming license. The challenge facing the authorities of the island state is not an easy one: to maintain the attractiveness of the license for customers while ensuring compliance with growing international standards.
When changes take effect
According to Finance Minister Curacao Mr Javier Silvania, the changes will be introduced in the second quarter of 2023. The minister assures me that Curacao will remain an important player in the online gaming industry. At the moment, the Council of Ministers adopted a draft version of the changes to the legislation and sent for approval to the Social Economic Council (SER). After that, a decision by the Council of Advice (RVA) and the Parliament will be required. According to Regulated United Europe experts, it will take at least 6 months before the new Curacao license comes into effect. Although the details may change, I would like to highlight the changes that are coming.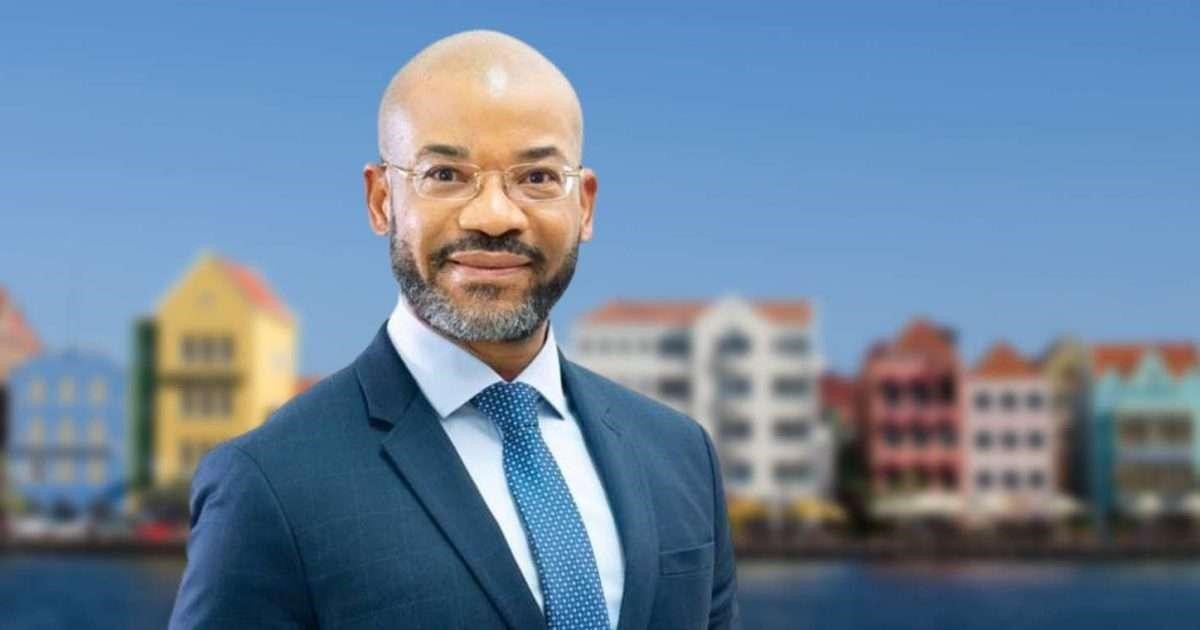 New types of Curacao gaming licenses
Curacao will abandon the previous system of Master Licenses and Sub-Licenses and replace it with permits issued directly by the government with categories B2C and B2B.
● B2C – license to operate as operator (bookmaker, casino)
● B2B is a license to operate as a game provider, white label platform provider, and payment solution provider.
Essential physical presence of key personnel on Curacao
In recent years, many countries have increased requirements for foreign investors and have begun to require a real presence in the country of incorporation. This is especially true when it comes to licensed activities. To obtain Curacao's gaming license in 2023, it will be necessary to register a local company and ensure its full operation in Curacao. The main change concerns the actual presence of employees in Curacao: now it is necessary to have one person in a key position, and under the new rules they must necessarily be three or more. It is also required to have a physical office within 5 years of the law coming into force. Key positions are considered local director, local manager, local compliance and/or operations specialist (AML officer). The office that the company occupies should be suitable for a business that is engaged in gambling activities.
Transition period
The authorities of Curaçao plan to maintain professional relations with companies with existing gaming licenses and give them a transition period of 18 months after the new rules come into force. In order to qualify for this transitional period, it is necessary to apply for a new license no later than 3 months before the new law comes into force. You can submit this application remotely. Within 2 weeks, the Curacao Gaming Authority (CGA) is obliged to respond to the request and within 8-12 weeks to make a decision on issuing a license. CGA has the right to issue an «ordinary» license for 5 years or «temporary» license for 6 months with possibility of extension for another 6 months. A temporary license is granted if the applicant has small or easily remedied non-conformities with the new requirements.
National Gambling Ordinance (LOK)
The cornerstone of this reform is the National Gambling Ordinance (LOK), which has already been submitted to the country's Advisory Council and is now on its way to Parliament. The LOK Gaming License is intended to replace the current system of core and sub-licenses, in which only four primary licensees have the authority to grant sub-licenses to operators. While LOK 2023 introduces provisions that apply to all gambling in Curacao, the government will initially focus on online games. To ensure an uninterrupted and secure regulatory environment, LOK provides for the establishment of the Curacao Gaming Authority (CGA), an independent administrative body. The role of the CGA is not only to prevent, but also to mitigate, any undesirable and illegal acts associated with gambling.
The process of applying for new gaming licenses on Curacao (after September 1, 2023)
On September 1, 2023, the Gambling Control Board (GCB) will begin issuing new licenses directly to operators in accordance with current legislation. It is important to note, however, that these new license holders will not be allowed to issue sub-licences. The Curacao gaming industry will operate under stricter rules starting September 1, 2023. This is a major change in the legal framework that has been under way for some time in a tiny Caribbean island country. According to Finance Minister Javier Sylvania, access to online operators on Curacao will be subject to stricter internationally recognized standards. The law calling for reform is the National Gambling Ordinance, also known as LOK. LOK is expected to tighten industry regulations, including anti-money laundering measures, fraud prevention and player protection. We demand transparency regarding the sources of funds coming to our country», Sylvania said at iGaming NEXT Valletta 23. «We insist that operators comply with legislation that complies with authoritative jurisdictions and meets the minimum requirements of international laws and guidelines on money laundering». LOK also introduced a new regulatory body called the Curacao Gaming Authority. According to Minister Silvania, the creation of a new oversight body is intended not only to prevent, but also to mitigate, any undesirable and illegal actions. Before implementation on September 1, the Advisory Council reviews the LOK and then passes to Parliament. Curaçao is a constitutional monarchy and is part of the Netherlands. The reform of Curacao is slow. The island has several online gambling operators, and Curacao gaming license is one of the most popular. There is also a favorable tax regime for the gambling industry, so changes are regularly pushed back, causing criticism from the Netherlands and industry players. Sylvania insists that existing operators be allowed to continue their activities without interruption, and that the Gambling Control Board (GCB) launch a special portal to simplify the licensing application process. Minister Curaçao stressed that most Curaçao licensed operators remain honest and follow best practices. However, he warned that the country should not forget that some abuse Curaçao's reputation. Changes in Curacao's gambling legislation are an attempt to keep up with the general trend in the industry. The aim is to increase transparency and accountability by strengthening measures against money-laundering.
FREQUENTLY ASKED QUESTIONS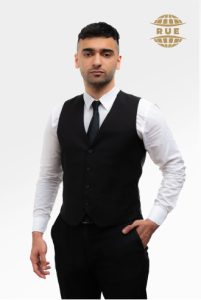 At the moment, the main services of our company are legal and compliance solutions for FinTech projects. Our offices are located in Tallinn, Vilnius, Prague, and Warsaw. The legal team can assist with legal analysis, project structuring, and legal regulation.
Company in Poland Sp. z o.o
Company in Czech Republic s.r.o.
Please leave your request