Anjouan Gambling License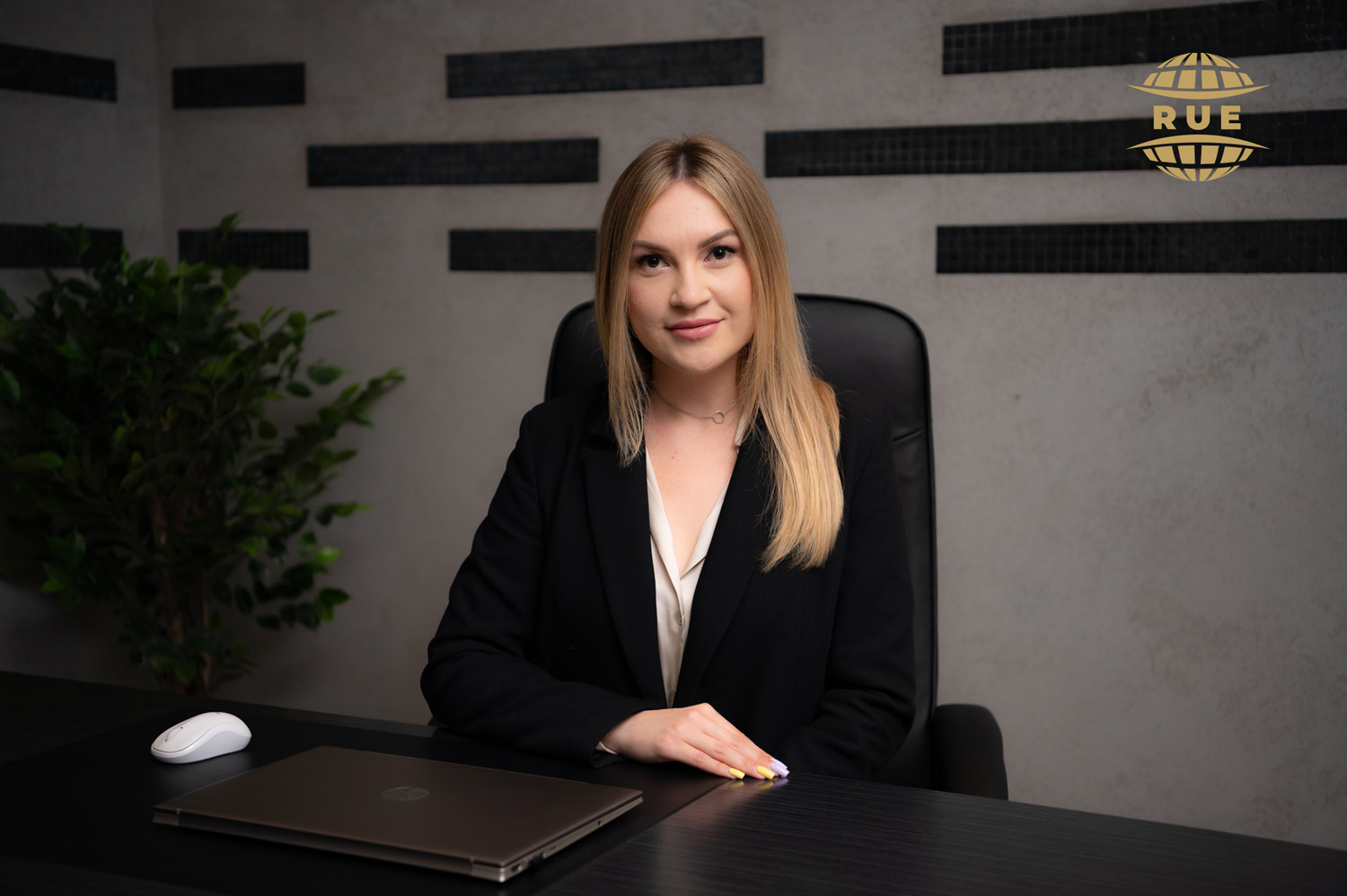 Anjouan, officially known as the Autonomous Island of Anjouan, is part of the Union of the Comoros Islands, located near the African coast. In spite of its relatively low population, Anjouan is swiftly becoming a hub for online gambling operators seeking a flexible but globally recognized regulatory environment with an affordable license. The jurisdiction of Anjouan has recently gained popularity among startups and small businesses looking for an alternative to the Curaçao jurisdiction, which this year is preparing much stricter regulations.
If you intend to start a new gambling business with a limited budget or are in search of a modern jurisdiction where it's inexpensive and safe to test and iterate a new gambling business idea, read on as Anjouan is among the most favourable environments to pursue these goals. While exploring this option, bear in mind that our trusted team here at Regulated United Europe can help you with every step of obtaining a license in this promising jurisdiction.
| | |
| --- | --- |
| PACKAGE «COMPANY & GAMBLING LICENSE IN anjouan» | 19,000 EUR |
Annual Anjouan Gaming License fee, including:
Establishing a Company to serve as License Holder
Provision of a local registered address to meet the statutory requirements for your Company's establishment.
Assistance in appointing a Nominee shareholder and director (up to 4 directors/shareholders/ UBOs) Required as part of corporate structure set up, license application and maintenance
Expert guidance and support throughout the Gambling License application process.
Preparation of all the necessary licensing documentation required for the successful application
Registration of the gambling license in Anjouan, payment for mandatory state fees and licensing fees.
Applicant Information and Related Matters: Providing all relevant information about the applicant and addressing any related issues.
Required ISP services for compliance backup
Annual compliance officer/Key Person Authorization fee
Advantages of the Anjouan Gambling License
Anjouan is a member of the World Trade Organization, allowing governments to establish, revise, and enforce the rules regulating international trade. Therefore, the Anjouan Gaming License is recognized and respected by countries anywhere in the world which enables the licensees to offer their gambling services to players of a wide range knowing that these services are fully compliant and meet global standards.
While gambling regulations in Anjouan are more flexible, the entry barrier is lower and the licensing process is simpler than in other jurisdictions, the Anjouan gambling license still signifies credibility, and high standards of compliance due to the robust licensing criteria and process. Gambling license applicants are required to prove that they are fit and proper to conduct gambling business, as well as demonstrate internal policies and procedures for anti-money laundering and counter-terrorist financing. Such an approach eases the market access for new gambling businesses, as well as helps build trust with players who can rest assured that Anjouan gambling licensees are compliant and reliable operators.
Since the Anjouan jurisdiction is currently experiencing growth in the online gaming industry, the government is placing more focus on swift responsiveness to gambling business needs, innovation, and infrastructure. This enables gambling licensees to be part of the process of building a practical regulatory framework and ensuring that the Anjouan license allows them to maximize profits while enforcing the rules of responsible gambling, including the protection of players and vulnerable people. The infrastructure in Anjouan includes such gambling-related services and support as cloud services, private server racks, dedicated server management services, and other hosting services.
While other jurisdictions offer different types of licenses with high associated costs per each type of license, the Anjouan regulator grants one license for all gambling activities which allows gambling businesses to gradually introduce new games and scale business without having to go through the licensing process multiple times and pay application and licensing fees for each license.
The taxation system in Anjouan also favors gambling licensees as they aren't obligated to pay taxes on their gross gaming revenue which is a considerable advantage compared to many other jurisdictions that impose gaming and various other taxes. This way, you can continue to invest more funds into the development of your gambling business, including high-standard gambling software and hardware that can potentially open doors to new markets.
GAMBLING LICENSE IN ANJOUAN
Inexpensively and safely test and implement a new gambling business idea
The license is suitable for international gambling companies
One type of license that covers all types of online gambling
The license is issued for one year with the possibility of annual renewal
Gambling Regulations in Anjouan
The Anjouan Betting and Gaming Board (ABGB) is the national authority responsible for the licensing and supervision of Anjouan gambling businesses, namely online gambling companies. The aims of the authority include the protection and safeguarding of players from unfair treatment by gambling businesses, the enforcement of ethical and security standards upon licensed operators, and the protection of such vulnerable people as problem gamblers and minors. The ABGB also offers a wide range of support services to license holders, including assistance with compliance, marketing, and customer support.
The following legislation is applicable to gambling businesses in Anjouan:
The Computer Gambling Licensing Act of 1999
The Betting and Gaming Act of 2005
International Business Companies Act 004 of 2005
Anjouan Money Laundering Prevention Act 008 of 2005
The Offshore Finance Authority Act of 2005
The Betting and Gaming Act of 2005 is a key piece of gambling legislation that regulates online gambling, including casinos, sports betting, video gaming, lotteries, and bingo. It stipulates rules for licensing, and ongoing compliance, including anti-money laundering procedures, responsible gambling, and fair play rules.
The Anjouan regulatory framework encompasses strict licensing and ongoing compliance requirements to ensure that licensed operators are fit and proper, which entails such principles as integrity, competence, security, fairness, and player protection. Therefore, such anti-money laundering measures as Know-Your-Customer (KYC), responsible gaming policies, fair play processes, and other world-class regulations are enforced.
Overall, the gambling regulatory framework has been constructed with the aim of attracting international gambling businesses and providing them with a growth-encouraging environment while ensuring the protection of players and vulnerable people. Therefore, it's bolstered by such values as regulatory transparency, responsiveness, dynamism, efficiency, and adherence to global regulatory standards.
The Anjouan Offshore Financial Authority (AOFA) is the national regulatory authority responsible for the enforcement of anti-money laundering and counter-terrorist financing regulations. The authority seeks to establish international regulatory standards in order to ensure frictionless identification and elimination of risks to consumers and the reputation of the Anjouan jurisdiction.
Features of Gambling Licenses in Anjouan
In Anjouan, there is only one type of gambling license that covers all types of online gambling activities, including sports betting, online casinos, bingo, lotto, blackjack, online poker, eSports, live games, scratch cards, and blockchain-based games. The Anjouan Online Gambling License is fully compliant and is generally accepted by financial institutions in Europe, various suppliers, and B2B gambling service and product providers, as well as respected by international authorities.
The license is available to B2C and B2B businesses and is granted to gambling game providers, gambling software developers and providers, and operators without differentiating costs or other factors. It enables its holders to operate under multiple brand names, utilizes multiple web addresses, and engage in a variety of online gambling promotions. The Anjouan Online Gambling License offers a lot of flexibility as there are no requirements for a server location, profits can be cleared by any bank, and new games can be added at any time without having to apply for a new license or pay extra fees.
Other considerable features of the Anjouan Online Gambling License:
The license is granted for one year and is renewable annually
The standard license includes 2 URLs, and additional URLs can be added at an additional cost
Anjouan online gambling license allows licensees to host domains all over the world
Sublicensing is not permitted
Requirements for Anjouan Gambling License Applicants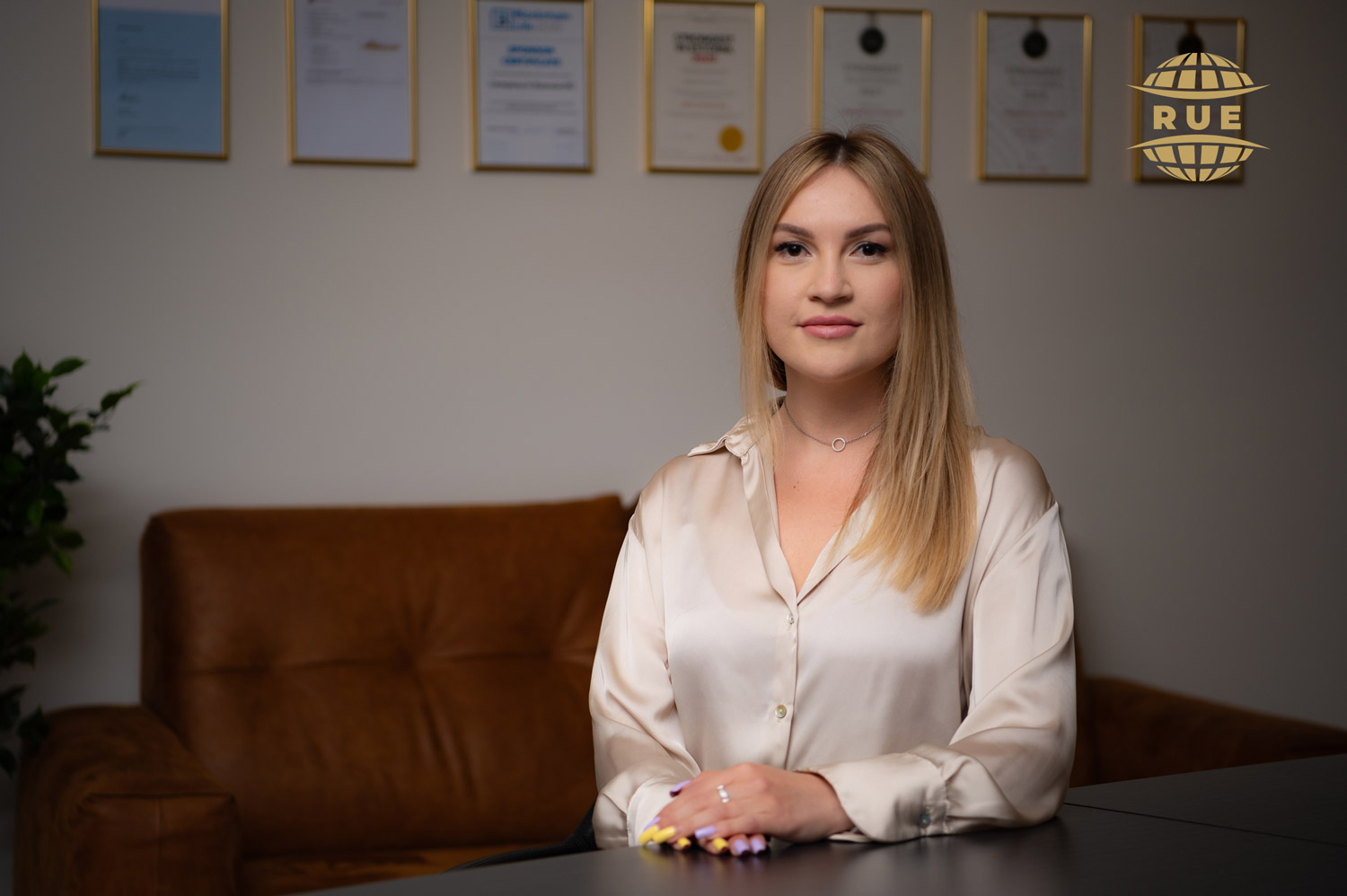 To be eligible for a gambling license in Anjouan, you have to establish a local company and satisfy the requirements that aim to determine the identities of individuals associated with the applying company, the nature of the business, the origin of the funds, residence, and compliance of internal operations. Compared to already well-established jurisdictions, the annual license fee is very affordable – 15,000 EUR. The paid capital should be at least 250,000 EUR.
Other associated fees include:
Application fee – 1,000 EUR
Due diligence 1,000 EUR per director
First-year administration fees – 1,500 EUR
Another notable requirement is that applicants are obligated to obtain equipment for the transit server which should transmit all gambling business data to the Anjouan authorities.
To apply for a license, you'll have to prepare the following company documents:
Incorporation documents
Business plan
A copy of internal AML/CFT policies and procedures, including Know-Your-Customer (KYC)
A copy of the Terms & Conditions that includes underage gaming and responsible gaming policies, as well as player KYC policies
Agreements with game providers if applicable
Proof of domain ownership
Random number generation (RNG) testing certificates
Real-Time Transport Protocol (RTP) agreement
Every officer, authorized person, shareholder, director, beneficial owner, or ultimate beneficial owner is required to prepare the following documents:
A notarized copy of the passport
A police certificate of no criminal record from the country of origin
A CV demonstrating one's ability to run daily operations of an intended gambling business or take up another intended role
Utility bills
An original copy of the reference of a bank where the relationship is longer than 2 years
An original copy of a professional reference letter from an accountant or lawyer where the relationship is longer than 2 years
All the documents have to be prepared in the English language and dated within the last 90 days which are calculated from the receipt of the application form. If your documents are in a different language, you'll be in need of certified translation services. Please reach out to our team here at Regulated United Europe and we'll help you find the most cost-effective solution.
Anjouan (Comoro Islands)
| | | | |
| --- | --- | --- | --- |
| CAPITAL | Population | Currency | GDP |
|   Moroni | 1,008,246 | KMF | $ 3,245 |
Anjouan Gambling License Application Process
Provided that all the documents are duly prepared and the license application form is correctly completed, the application process normally takes up to 3 weeks which is extraordinarily swift compared to other jurisdictions. This is due to the limited amount of bureaucracy that usually permeates the application process, and the regulator's efforts to streamline the procedures. Such an approach gives you an opportunity to either make a new gambling company profitable almost immediately or transfer an existing business without friction.
The key steps of the Anjouan gambling license application process are as follows:
All directors, shareholders, and ultimate beneficial owners must carry out a Fit and Proper test to prove that all of them are persons of good conduct
Paying application fees and other associated fees
Submitting an application form along with the required documents to the ABGB
This ABGB conducts a background check of the financial capacity and ethical behavior of all individuals associated with the application
If all the relevant criteria are met, the applicant is granted a renewable license for one year
An annual application fee must be paid
The licensee can legally start gambling operations immediately after a gambling license is granted
During the application process, the regulatory authority looks for evidence of the applicant's financial stability, integrity, and technical capabilities. It's a quick but rigorous screening process that entails due diligence checks and the verification of information provided in the application. If anything is inaccurate or missing, the authority will send a request to clarify the provided information. Bear in mind that our team can assist you in preparing the documents and filling out the application form to achieve the shortest turnaround time.
GAMBLING LICENSE IN ANJOUAN
| | | | |
| --- | --- | --- | --- |
| Period for consideration | 1–3 months | Annual fee for supervision | 13,300 € |
| State fee for application | 1,700 € | Local staff member | Required |
| Required share capital | 250,000 € | Physical office | Required |
| Corporate income tax | 0% | Accounting audit | Required |
How to Establish a Gambling Company in Anjouan
According to the International Business Companies Act 004 of 2005, one or more persons can incorporate an International Business Company (IBC) in less than a day, provided that all the required documentation is duly prepared in advance. It can be limited by share capital, guarantee, or both. For tax purposes, the IBC isn't a resident of Anjouan and isn't required to have a physical presence in Anjouan. It's not subject to any reporting either. It can cost around 750 EUR to register this type of company.
Requirements for an IBC:
Companies registering in Anjouan must appoint a local representative or registered agent with authorization from the Anjouan Offshore Finance Authority to engage in such business
It may not carry out business anywhere in Anjouan or with any Anjouan citizen
It can't own immovable property in Anjouan
Documents required to establish a company in Anjouan:
A Memorandum of Association
Certified Articles of Association
A certified original copy of the latest audited account or annual report
A certificate of good standing
An original bank reference
A corporate structure
A list of substantial shareholders holding at least 5% of the voting power exercisable at the shareholders' meeting and directors
A certified copy of the Board resolution granting authority to its managers, officers, or employees to conduct business on its behalf
A written confirmation signed by the representative or agent certifying that the requirements of the International Business Companies Act 004 of 2005 in respect of registration have been complied with
The key steps of establishing a company in Anjouan are as follows:
Find a local representative or an authorized agent
Open a local bank account
Transfer required authorized capital
Find a trusted payment service provider that will offer your clients a wide range of secure payment methods
Submit an application along with the required documents to the Registrar of International Business Companies
Upon the registration of the Articles of Incorporation, the Registrar shall issue a certificate of incorporation certifying that the company is incorporated as an International Business Company
Requirements for Anjouan Gambling License Holders
Anjouan gambling license holders have various compliance obligations to fulfill in order to maintain the license and be able to renew it annually. In accordance with the Betting and Gaming Act of 2005, the licensees have to submit regular reports to the ABGB, proactively protect minors and vulnerable players, work on detecting money laundering activities, and report them to the national authority.
The ABGB has established relatively high standard AML/CFT policies and procedures that gambling licensees are obligated to follow. The obligations include client identification, meticulous record-keeping of clients' financial transactions and betting history, thorough payment processing, detection and reporting of suspicious transactions, as well as proper staff training for the prevention of money laundering and other financial crimes. In line with AML/CFT legislation, every gambling licensee is required to appoint an AML/CFT officer who can be someone from senior employees. The responsibilities of such an officer include establishing internal relevant policies and reporting any suspicious transactions to the ABGB.
Other key obligations to note:
The licensees are required to develop internal procedures to protect problem gamblers from accessing their gambling platforms, including the provision of information about counseling services to their clients that are at risk
Every licensee must at all times be prepared to attend the ABGB meetings that are arranged for a variety of regulatory purposes in a timely manner
All licensees must agree to audits of their gaming systems, back end logs of the software which are conducted by third parties
The licensees are free to promote their online gambling business however they see fit, provided that their promotional activities don't harm Anjouan's reputation or encourage gaming by minors, or cause issues with problem gamblers
Every Anjouan gambling licensee is required to ensure that their gambling software and hardware providers are reputable businesses and properly prepared to ensure smooth operations in accordance with the regulations
It's crucial to keep up with the legal changes in the gambling industries of the countries where the licensee offers online gambling services and stay away from the jurisdictions where gambling is illegal
The ABGB must be notified of any significant changes to previously provided information that might affect the licensee's right to hold the license
Account-related cash transactions are not permitted
It's mandatory to maintain the financial ratios specified by the ABGB and submit regular reports to the authority in a required format
The licensee is given 7 days to notify the ABGB of any changes in the beneficial ownership of the licensee or any parent or associated company with a shareholding of 3% or more
The ABGB must be notified of any gambling licenses from other jurisdictions that have been involuntarily revoked or suspended
The ABGB must be notified within 48 hours of any other significant issues or incidents from within foreign jurisdictions that could affect the right to hold the Anjouan license or damage the reputation of the Anjouan jurisdiction
All periodic fees must be paid in a timely manner, otherwise, the license can be suspended
If you think that these regulations are right for you, our team here at Regulated United Europe will be delighted to support you in incorporating a new company and obtaining a gambling license in Anjouan. With dedicated legal advisors, tax experts, and financial accountants at your side, you will find the incorporation and application processes easy, frictionless, and transparent. Contact us now to schedule a personalized consultation and set the stage for long-lasting success.
FREQUENTLY ASKED QUESTIONS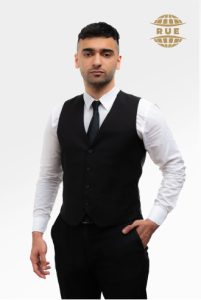 At the moment, the main services of our company are legal and compliance solutions for FinTech projects. Our offices are located in Tallinn, Vilnius, Prague, and Warsaw. The legal team can assist with legal analysis, project structuring, and legal regulation.
Company in Poland Sp. z o.o
Company in Czech Republic s.r.o.
Please leave your request