Comoros Islands Forex License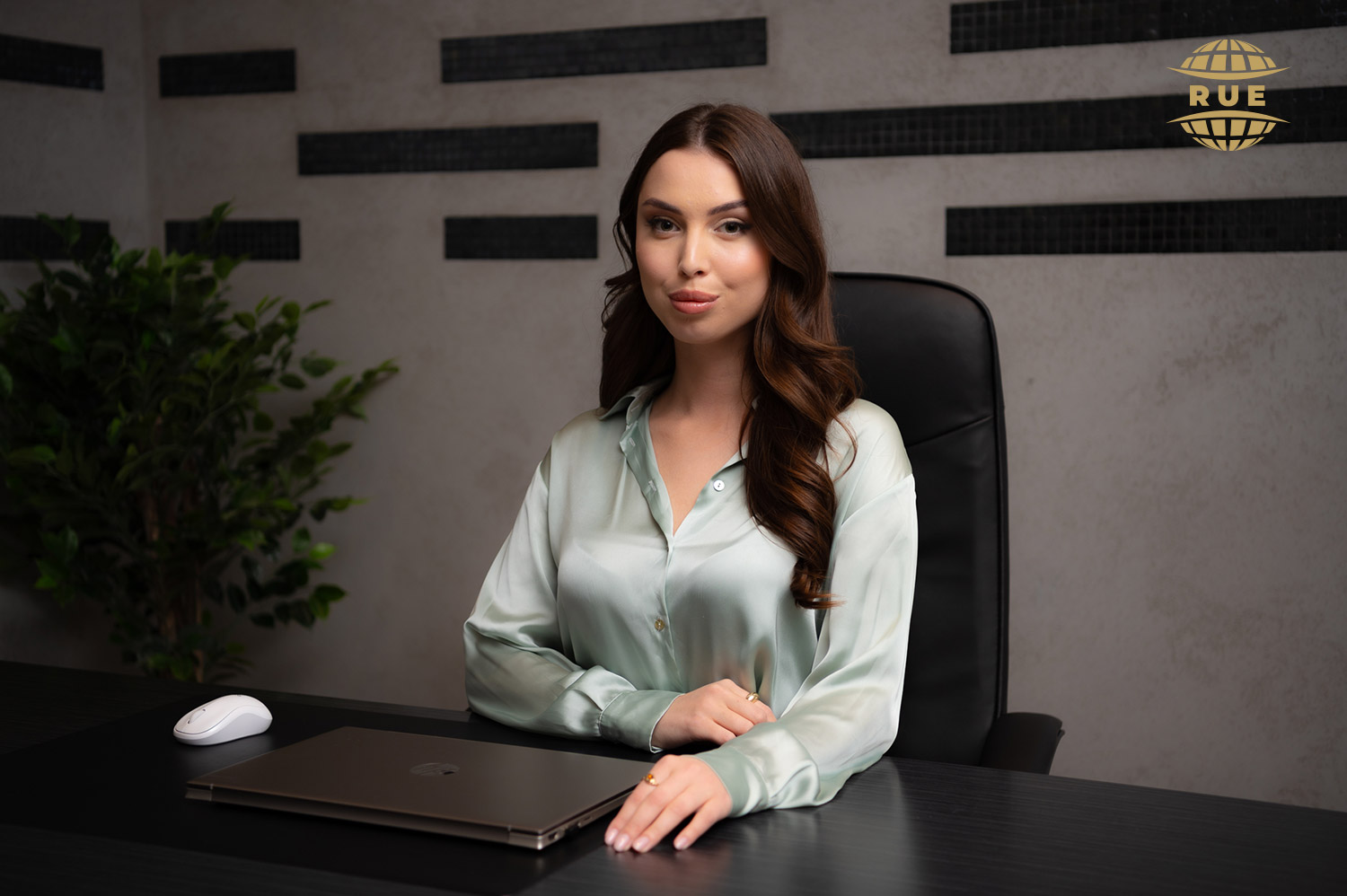 The Comoros Islands, or the Union of the Comoros, are a group of islands located in the Indian Ocean, positioned to the southeast of Africa, east of Mozambique, and northwest of Madagascar. Lately, it's been gaining recognition as a favorable jurisdiction for international forex businesses. As certain countries that have traditionally been advantageous for forex startups are increasing regulatory scrutiny or implementing new regulatory structures, the Comoros Islands are becoming known as the most cost-effective and time-efficient option for obtaining a forex license.
| | |
| --- | --- |
| PACKAGE «COMPANY & FOREX LICENSE IN COMOROS ISLANDS» | 89,000 EUR |
«COMPANY & FOREX LICENSE IN COMOROS ISLANDS» PACKAGE INCLUDES:
Skillful compilation, drafting, examination, and submission of all required documents for your Comoros International Brokerage & Clearing House License application.
Extensive support in the initial structuring and management of your licensed entity, including active engagement with regulatory authorities and other relevant stakeholders.
Formation of an International Business Company
Corporate Secretarial Services
Administration of corporate secretarial functions to ensure compliance and efficient governance of your newly established entity.
Government Fees
Facilitation of payment for the Brokerage License Application Fees to the government.
Legal Consent Handling
Advantages of the Comoros Forex License
The local regulatory authorities play a critical role in the Comoros Islands by attracting forex businesses to their jurisdiction and supervising them in accordance with local but internationally recognized regulations. In contrast with stringent regulatory frameworks, the approach of the Comoros Islands stands out for its adaptability and responsiveness to the ever-changing market conditions and emerging risks. The country relatively swiftly addresses emerging challenges and adapts to the evolving needs of a globalized and technologically advanced financial marketplace.
This flexible approach positions the Comoros Islands as an accessible facilitator of growth and innovation in the forex industry, which allows forex businesses to navigate the industry with greater agility, fostering an environment that safeguards the interests of both market participants and the broader financial ecosystem. Therefore, by holding a Comoros forex license, forex businesses can be viewed as reasonably regulated and therefore trusted and credible financial service providers.
Furthermore, obtaining a forex license in the Comoros Islands is more cost-effective compared to licenses in many other jurisdictions due to relatively more affordable licensing fees and operational costs which contribute to higher profitability of a forex business. Moreover, the Comoros Islands offer a relatively swift licensing process which can help forex businesses launch their operations sooner and respond quickly to market opportunities.
The Comoros Islands are also known for their favorable taxation frameworks. Offshore companies aren't subject to the Corporate Income Tax, and there is no Capital Gains Tax on the sale of assets, including currency and financial instruments which leads to tax savings for forex traders and investors. Also, dividends distributed by offshore companies are usually not subject to the Withholding Tax, and the provision of financial services, including forex trading, is exempt from VAT.
You'll also be pleased to learn that in the Comoros Islands, there are no exchange control restrictions which offers a lot of benefits. First, it allows forex brokers to move funds freely in and out of the country without cumbersome regulatory hurdles. It also enables forex businesses to avoid additional transaction costs associated with currency conversion, administrative procedures, or compliance requirements related to foreign exchange transactions. Importantly, the absence of exchange controls in the Comoros Islands provides unrestricted access to international financial markets and enables forex businesses to tap into a wide range of currencies, assets, and trading opportunities.
Forex regulation in the Comoros Islands overview
| | | | |
| --- | --- | --- | --- |
| Period for consideration | 3 weeks | Annual fee for supervision | 7,500 EUR |
| State fee for application | 225 EUR | Local staff member | Not necessary |
| Required share capital | 250,000 EUR | Physical office | Not necessary |
| Corporate income tax | 0-30% | Accounting audit | Required |
Forex Regulations in the Comoros Islands
The Union of the Comoros comprises 3 independent islands – Mohéli, Anjouan, and Grande Comore. In accordance with the Constitution of the Comoros Union, every island has full autonomy, including the establishment of its own Constitution, the appointment of a President or Governor, and the formation of its own Parliament. This means that every island is a separate jurisdiction with its own regulatory authorities.
Each regulatory authority has its own set of rules, regulations, and licensing requirements for forex businesses operating on its respective island. Forex startups often choose to obtain a forex license from the regulators based in Mohéli and Anjouan. However, each jurisdiction should be examined separately prior to choosing an operational base within the Union of the Comoros. Our team here at Regulated United Europe can advise you within the context of your unique business case which will help you to make the best decision.
For now, know that the Mwali International Services Authority (MISA) is one of the regulatory authorities responsible for the licensing and supervision of forex businesses operating from the Comoros Islands. Its primary responsibilities include the licensing and rigorous supervision of forex businesses that have chosen Mohéli as their operational base. At present, the authority maintains a light-touch approach with minimal supervision and straightforward legal requirements for forex license applicants.
Anjouan is a more established offshore financial center. The Anjouan Offshore Finance Authority (AOFA) is the sole regulatory authority for the financial sector, including forex businesses, in Anjouan. To maintain the integrity and stability of the offshore financial sector, the AOFA monitors financial service providers by enforcing regulations related to the prevention of financial misconduct, protection of client funds, and assurance of transparency. Like the MISA, the AOFA currently enforces minimal supervision with relatively easily satisfiable legal requirements and a speedy licensing process.
When it comes to more specific regulations, every financial regulatory authority of the Comoros Islands enforces the following rules:
Anti-money laundering and counter-financing of terrorism (AML/CFT), including the implementation of know-your-customer (KYC) policies and processes
Client fund protection, including the segregation of client accounts from operational accounts to protect client assets in the event of insolvency or financial difficulties
Dispute resolution, including the adoption of appropriate mechanisms for conflict settlement between financial institutions and their clients with the aim of resolving disputes fairly and impartially
Financial reporting and audit, including maintaining accurate financial records and submitting regular reports to the regulatory authorities
Types of Comoros Forex Licenses
Forex businesses are required to obtain a license from the local regulatory authority to operate legally within or from the specific island's jurisdiction. On the basis of the target market of your forex business, you can essentially choose from 2 main types of Comoros forex licenses – offshore forex license and onshore forex license.
An offshore forex license allows forex businesses to operate in the jurisdiction while primarily serving clients outside of the island and often outside of the Comoros Union as a whole. Compared to an onshore license, this type of license is more cost-effective and has fewer regulatory requirements. With an offshore license, you could attract international clients and engage in various forex trading activities, including forex brokerage.
Onshore forex licenses are designed for forex businesses that intend to serve clients within the specific island's jurisdiction or the Comoros Union as a whole. These licenses often require stricter regulatory compliance and are subject to additional requirements specific to each jurisdiction. If you're a forex broker planning to target local or regional clients, this type of license is for you.
One of the most popular types of Comoros licenses is the International Brokerage License for offshore activities. It's granted by MISA in Mohéli and permits a range of financial activities, including but not limited to stock brokerage, futures trading, contracts for difference (CFDs), and related financial services. The license is recognized by international banks which facilitates banking relationships and the ease of conducting financial transactions. Besides, it allows for flexibility in choosing a business model, enabling forex brokers to tailor their services to their target markets and client base.
The AOFA in Anjouan offers the International Brokerage and Clearance House License, enabling its holders to gain access to financial markets and exchanges. It allows them to execute trades on behalf of clients, and settle trades efficiently. In addition to facilitating trade execution, this license allows businesses to provide clearing and settlement services. Clearing is a crucial step in the trading process, ensuring the finalization of transactions and the transfer of assets between buyers and sellers.
While both jurisdictions offer similar licenses, there are differences that might impact the initiation and development of your forex business. The choice of license ultimately depends on your unique business circumstances and priorities. Therefore, we strongly advise consulting with our team of experienced lawyers who will be delighted to examine your unique business case and provide actionable insights.
Requirements for the Comoros Forex License Applicants
While the specific requirements for Comoros forex license applicants vary based on the type of license applied for, the island jurisdiction, and the nature of the forex business, there are some key general requirements that you should be aware of right now. Firstly, as an applicant, you would have to establish a company within the specific island jurisdiction where you intend to operate.
Then, this local company would be required to meet the following legal prerequisites:
Possess minimum capital as determined by the regulatory authority of the respective island (it's around 24 mill. KMF (approx. 50,000 EUR) but the specific amount varies based on the type of license and the intended scope of operations)
The company's directors and key personnel must undergo the due diligence process, including background checks, allowing the regulatory authority to ensure that individuals associated with the business have a good reputation and aren't involved in any criminal activities
Demonstrate a commitment to implementing robust AML/CFT policies and processes, including having procedures in place to verify the identity of clients and monitor transactions for suspicious activity
Establish effective risk management procedures to protect client funds and ensure financial stability
Pay a license application fee (from 1,9 mill. KMF (approx. 3,800 EUR)
Pay an annual license fee (from 1,2 mill. KMF (approx. 2,400 EUR)
Comoros forex license applicants must prepare the following documents:
Articles of Association
A Memorandum of Association
A comprehensive business plan detailing the proposed forex trading activities, including information on trading strategies, risk management procedures, client acquisition strategies, and financial projections
CVs of forex company founders, directors, and other key personnel
Copies of passports of forex company founders, directors, and other key personnel
Proof of financial capability to meet the minimum capital requirements (e.g., bank statements)
Audited or certified financial statements, covering the past few years
A breakdown of the ownership structure of the business, including details of shareholders, their ownership percentages, and any beneficial ownership information
Documentation proving the company's compliance with AML/CFT regulations
Details of the technology infrastructure used for forex trading (information about trading platforms, data feeds, cybersecurity measures, etc.)
A compliance manual detailing how the forex licensee will adhere to regulatory requirements and standards
An operational plan detailing how the forex business intends to carry out its forex trading activities (staffing, office setup, compliance with regulations, etc.)
Proof of insurance coverage (errors and omissions insurance or client fund protection insurance)
Proof of payment of applicable license application fee and other relevant fees
How to Establish a Forex Company in the Comoros Islands
The registration of a new company in the Comoros Islands can take anywhere from 2 to 4 weeks. This includes preparing the required documents, submitting them to the relevant registrar of companies, and waiting for the approval of the company formation. One of the most common legal business structures for international business is an International Business Company (IBC). IBCs are often chosen for their simplicity, flexibility, minimal reporting requirements, high level of confidentiality for business owners, and tax advantages to non-resident owners. In Mohéli, an IBC can be registered in the shortest possible time – within 24 hours.
The main requirements for a Comorian IBC are as follows:
At least one shareholder (individual or legal entity)
At least one director who can be the same as the shareholder
A registered agent on the island where you intend to register your forex business
A registered office address on the island where you intend to register your forex business
The main steps for opening an IBC in the Comoros Islands are as follows:
Check the availability of your selected company name with the relevant government authority on your chosen island (ensure that the name complies with local naming conventions and regulations)
Appoint a registered agent who will act as the company's local representative and receive official communications on its behalf
Draft the necessary company documents, including documents demonstrating compliance with national regulations
Send all the documents to the registered agent
Pay company incorporation fees specified by the business registry of the chosen island
The registered agent should submit the company registration documents to the relevant registrar of companies on your chosen island
Apply for a forex license from the regulator of your chosen island
Open a bank account for your IBC in a local or international bank to manage its finances
Register with local tax authorities
The following documents are required to open an IBC in the Comoros Islands:
A Memorandum of Association
Articles of Association
Notarized copies of the passports of the shareholders and directors
Proof of address of every shareholder and director
A comprehensive business plan
Proof of possessed minimum required capital
Information about the registered agent
Documents outlining how the IBC will comply with local and international regulations, including AML/CFT
A legal opinion letter from qualified legal counsel confirming the legality and compliance of the IBC with local and international laws
Proof of paid registration fees
The documents can be prepared and submitted in English which simplifies the registration process and facilitates communication with regulatory authorities. There is no requirement for individuals or business representatives to be physically present in the Comoros Islands for the company registration process which means that entrepreneurs and investors from around the world can establish an IBC in the Comoros without the need for extensive travel or relocation.
How to Apply for the Comoros Forex License
The process of obtaining the Comoros forex license is known for its efficiency, normally taking between 2 to 4 weeks, depending on the quality of the application. This timeframe is exceptionally swift compared to many other jurisdictions. Once granted, the license remains valid for a duration determined by the regulatory authority of the chosen Comorian island and can be extended through renewal as long as the licensee consistently adheres to national regulations.
The main steps of the forex license application process in the Comoros Islands are as follows:
Prepare all the required documents as specified by the regulator of the chosen island
Pay the applicable application fees
Submit the completed application form and accompanying documents to the regulatory authority
Undergo due diligence and background checks
After the initial review of your application package, the regulatory authority may request additional information or clarifications, especially if the submitted application wasn't completed thoroughly. To avoid delays, please consult with our team of lawyers who'll ensure that you obtain a forex license within the most efficient time frame. Once your application is fully approved, the regulatory authority will issue a forex license that will open doors to forex operations.
Ongoing Requirements for Forex Licensees in the Comoros Islands
After obtaining a forex license in the Comoros Islands, licensees are subject to ongoing obligations imposed with the aim of maintaining compliance with local regulations and operating legally. While Anjouan and Mohéli have slightly varying requirements and processes of continuous supervision, in essence, there are some common rules that every Comoros forex licensee must follow.
To facilitate transparency and accountability, Comoros forex licensees are obligated to maintain accurate and comprehensive records of all transactions, client information, and financial activities in accordance with regulatory guidelines. Comorian forex regulators also ask their licensees to submit periodic financial statements, transaction reports, and compliance reports demonstrating continuous adherence to national regulations.
Maintaining robust AML/CFT, including KYC, procedures is paramount for Comoros forex license holders. It includes the implementation of thorough due diligence on clients, including verifying their identities, assessing their financial activities, and understanding the nature of their transactions. Forex licensees must also continually monitor client transactions to detect unusual or suspicious patterns, including the scrutiny of large transactions, frequent transfers, or transactions involving high-risk countries.
Continuously implementing and enhancing risk management procedures in line with local regulations is also an important aspect of maintaining the financial stability and compliance of a forex trading business in the Comoros Islands. The risk management procedures should include setting limits on exposure, employing hedging techniques, and diversifying portfolios. Moreover, it's necessary to devise liquidity risk management measures to ensure that sufficient funds are available to meet client demands even during periods of heightened volatility.
If you wish to start forex trading and obtain a forex license in the Comoros Islands, our team here at Regulated United Europe will be delighted to support you in incorporating a forex company and applying for a forex license. We can also confidently guide you through the process of finding a viable forex license for sale and purchasing a ready-made solution in the shortest possible time.
With dedicated legal advisors, tax experts, and financial accountants at your side, you will find the processes of starting a forex business in the Comoros Islands easy, frictionless, and transparent. Contact us now to schedule a personalized consultation and set the stage for long-lasting success.
FREQUENTLY ASKED QUESTIONS
At the moment, the main services of our company are legal and compliance solutions for FinTech projects. Our offices are located in Tallinn, Vilnius, Prague, and Warsaw. The legal team can assist with legal analysis, project structuring, and legal regulation.
Company in Poland Sp. z o.o
Company in Czech Republic s.r.o.
Please leave your request