Cyprus is currently in the process of building a robust regulatory framework for cryptocurrencies, or, as defined by the Cypriot authorities, for crypto asset service providers (CASPs). However, at this stage, no crypto-specific tax is introduced. Instead, crypto companies are obligated to pay the same general taxes as other types of businesses operating in or from Cyprus.
Cypriot taxes are administered by the Tax Department and the tax year coincides with the calendar year. Annual tax returns have to be submitted electronically.  Just like any other company, crypto companies are obligated to follow general auditing standards and prepare audited accounts which tax returns are based on.
Cypriot standard tax rates which crypto companies might be liable for paying:
Corporate Income Tax (CIT) – 12.5%
Capital Gains Tax (CGT) – 20%
Special Defence Contribution (SDC) – 3%
Value Added Tax (VAT) – 19%
Social Security Contributions (SSC) – 8.3%
Stamp Duty (SD) – 0%-0.2%
In most of the cases, tax treatment is dependent on the type of economic activities and the residency status of a company. A company is tax resident in Cyprus if it's managed and controlled from Cyprus, or if it's incorporated or registered in Cyprus but is managed and controlled from abroad.
Cyprus has over 65 international agreements on the elimination of double taxation, which promotes cross-border investments and thus can positively affect the structure of corporate taxes. Only tax resident companies are able to avail of this network.
Corporate Income Tax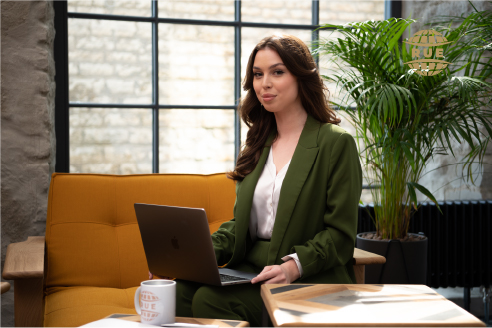 Profits earned from cryptocurrencies trading are taxed at the standard corporate income tax rate, but the qualifications of crypto companies may be entitled to certain exemptions and deductions.
If a cryptographic company is a tax resident in Cyprus, it is responsible for paying tax on income earned in Cyprus and abroad. Non-resident companies are taxed on income from their permanent establishment in Cyprus.
All companies are required to pay a preliminary tax on the current year's income in two equal parts on July 31 and December 31 of the tax year. Final balancing payments should be settled before or as of 1 August of the following year on the basis of a self-assessment that adjusts the total amount of payments according to the actual tax return.
The following are exempt from corporate income tax in whole or in part:
Dividends from other Cypriot tax residents
interest, except interest related to the company's normal business or activities closely related to the company's normal business;
Foreign exchange earnings, excluding foreign exchange earnings from foreign exchange trading and related derivatives
Gain on the sale of securities
Profits from restructuring a particular loan
Profit of permanent establishment outside Cyprus
Gains from the sale of intellectual property rights under the IP regime
The following expenses incurred to generate income may be deducted in whole or in part from:
Interest on the acquisition of assets used in the enterprise
Research and development expenditure
Employer's contributions to audited employee payroll
Benefits paid to an employee and/or family members already taxed
Donations to verified charities
Donation to political parties
CAPITAL GAINS TAX
Capital gains tax is generally only levied on profits related to real estate located in Cyprus when the alienation is not subject to corporate income tax. It covers taxable activities such as sale, exchange, lease, gift, waiver, right to purchase and any amount of money received in cancelling the disposal. The tax may relate to any cryptographic company operating in Cyprus, as one of the preconditions of a cryptographic license is the presence of a fully operational office in Cyprus.
This is usually superimposed on:
Benefits derived from the disposal of real estate in Cyprus
Profits from the sale of shares of real estate companies in Cyprus
Profits from the sale of shares of companies that indirectly own immovable property located in Cyprus, where at least 50 per cent of the market value of these shares is in real estate located in Cyprus
Shares listed on any authorized stock exchange are not subject to capital gains tax.
SPECIAL DEFENCE CONTRIBUTION
Special Defence Contributions are levied on income earned by tax residents in Cyprus (companies and shareholders). In all cases it's paid by the company and is imposed on dividends, passive interest and rental income. Non-tax residents are exempt from the tax.
The rates, including exemptions, vary significantly:
Dividends received by a resident shareholder from Cyprus resident and tax non-resident companies – 17%
Dividends received by Cyprus tax resident company is usually 0%, unless they don't meet certain conditions
Interest income sourced from the ordinary activities of the business, received either by a resident shareholder or a tax resident company – 0%
Other interest income received either by a resident shareholder or a tax resident company – 30%
Rental income received either by a resident shareholder or a tax resident company – 3%
The Special Contribution for Defence due on interest and dividends received gross is payable at the end of the month following the month in which they were received. The tax on rental income is payable every year in six monthly instalments on the 30th of June and on the 31st of December.
VALUE ADDED TAX
According to EU legislation, the provision of services related to the exchange of cryptocurrencies in fiat currencies and vice versa is not subject to VAT. However, since the sale of goods and most services in Cyprus is subject to Cypriot VAT, some cryptography-related activities may be subject to VAT.
Registration of VAT payments is mandatory for companies that meet one of the following conditions:
Companies whose turnover exceeds EUR 15,600 for 12 months
Companies expected to exceed EUR 15,600 within the next month
Companies purchasing products from other EU countries for more than EUR 10,251.61 per calendar year
Companies engaged in the supply of products or services within the community or in the supply of products for which the recipient must account for the VAT according to the rules of the reverse
Companies whose turnover is less than 15,600 euros or whose products or services are not subject to VAT but for which the right to claim the amount of the relevant VAT is granted, have the opportunity to register voluntarily.
SOCIAL SECURITY CONTRIBUTIONS
Crypto companies as employers have responsibilities such as paying social security contributions that apply to the employee's gross salary and are calculated in proportion to the employee's income. Contributions, like other Cypriot taxes, must be paid in euros, as cryptocurrencies are not accepted as legal tender.
Funds that a company has to contribute to:
Social insurance fund – 8.3%
General healthcare system – 2.9%
Redundancy fund – 1.2%
Professional training fund – 0.5%
Social Cohesion Fund – 2%
Holiday fund – 8%
Ready to grow your crypto company in Cyprus? Our team of dedicated and quality-focused lawyers here at Regulated United Europe (RUE) will be delighted to provide you with tailored, value-added support in structuring your taxes in accordance with local legislation. We also offer crypto company formation, crypto licensing in Cyprus and financial accounting services. Our team will be happy to familiarise you with all cryptocurrency regulations in Cyprus. Contact us now to book a personalised consultation.
Crypto Taxes in Cyprus in 2023
In 2023, Cyprus should retain its status as one of the most attractive crypto jurisdictions as the taxation framework is still considered advantageous and welcoming in spite of several changes to it.
In essence, crypto assets are taxed based on their usage. Crypto trading activities are generally subject to Corporate Income Tax and Special Defence Contributions. Natural persons, in this case, have to pay Personal Income Tax. Any profit sourced from isolated one-off transactions made by companies or individuals is usually subject to Capital Gains Tax.
Corporate Income Tax
In accordance with the Inclusive Framework on Base Erosion and Profit Shifting (BEPS) introduced by the Organization for Economic Cooperation and Development (OECD) and G20, Cyprus is set to increase the Corporate Income Tax rate from 12.5% to 15%. This will, of course, apply to tax residents whose income derived within Cyprus and abroad is subject to taxation. On the other hand, Cypriot tax residents will continue to enjoy tax exemptions on dividends received from other Cyprus tax resident companies, certain profits from foreign exchange, sales of securities, and other sorts of income.
In most cases, the rules of Controlled Foreign Company (CFC) will continue to apply, which means that non-distributed profits of a CFC that's directly or indirectly controlled by a Cyprus tax resident company may be taxed by the Cypriot tax authority.
Capital Gains Tax
In 2023, the rate of Capital Gains Tax remains at 20% and is imposed on gains from the sale of real estate situated in Cyprus. It's also applied to shares of companies that aren't listed on an authorised stock exchange that own real estate in Cyprus. Gains made from the sale of shares listed on authorised stock exchanges, company shareholdings, overseas property, or other assets aren't taxable.
Value Added Tax (VAT)
The standard VAT rate remains at 19%. In general, financial and investment services are exempt from VAT. Cryptocurrency transactions are again treated as alternative means of payment and are therefore VAT-exempt. However, if other crypto-related transactions between two parties are carried out for the provision of crypto-related services in Cyprus, they're generally subject to VAT. The monthly threshold for registering as a VAT payer remains 15,600 EUR received for taxable supplies.
Personal Income Tax
As usual, individuals who are tax residents in Cyprus are required to pay Personal Income Tax on their worldwide income. Non-residents are only liable for paying the tax for specific types of income sourced within Cyprus. The rates of Personal Income Tax vary between 0% and 35%, depending on the income. If the annual income doesn't exceed 19,500 EUR, the employee is tax-exempt.
The following annual income is taxable at the below rates:
19,501–28,000 EUR – 20%
28,001–36,300 EUR – 25%
36,301–60,000 EUR – 30%
60,001 EUR and more – 35%
Social Security Contributions
As always, each crypto company must register with the Employers' Register of the Social Insurance Services if it employs people in Cyprus. It can be done by submitting the form entitled "Application for Registration of Employer" to any Social Insurance District Office or Citizen Service Centre.
Employees and employers will continue to jointly pay 8.3% of the gross salaries to the social insurance fund. But as of January 2023, the insurable earnings ceiling will increase from 1,117 EUR to 1,155 EUR per week and from 4,840 EUR to 5,005 EUR per month. It's important to remember that cryptocurrencies are still not accepted as legal tender and all contributions must be made in local currency in spite of the salaries being paid in cryptocurrencies.
Special Defence Contribution
Every Cypriot tax resident is still required to pay the Special Defence Contribution which in certain cases can be up to 30% and is imposed on income sourced by individuals and companies (certain types of dividends, passive interest and rental income). The exemption applies to interest income sourced from the ordinary activities of the business and dividends received by tax-resident companies, provided that they meet a set of conditions.
FREQUENTLY ASKED QUESTIONS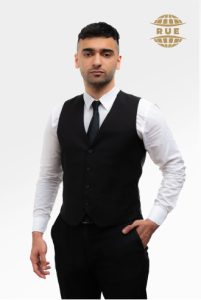 At the moment, the main services of our company are legal and compliance solutions for FinTech projects. Our offices are located in Tallinn, Vilnius, Prague, and Warsaw. The legal team can assist with legal analysis, project structuring, and legal regulation.
Company in Poland Sp. z o.o
Company in Czech Republic s.r.o.
Please leave your request