Belize Forex License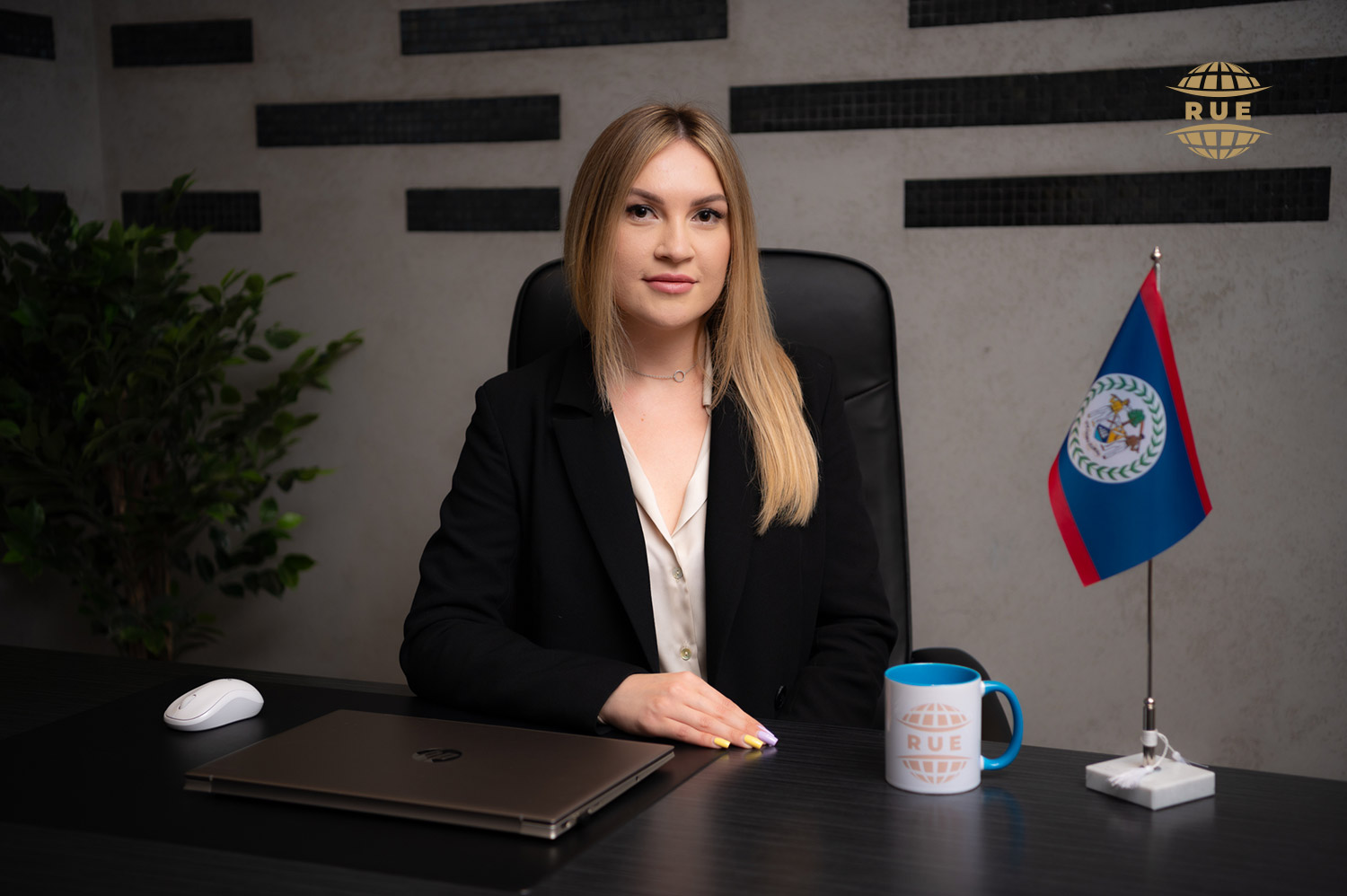 Belize, a Central American country, has emerged as a popular destination for forex businesses looking to obtain a reliable and flexible regulatory license. Known for its investor-friendly policies, strong privacy laws, and strategic location, Belize offers an affordable forex license that enables a legitimate and regulated presence in the global forex market.
Holding a Belize forex license demonstrates your company's commitment to adhering to regulatory standards, enhancing credibility in the eyes of clients and partners. If you wish to learn how to obtain a forex license and how to start trading forex in or from Belize, read on as our team of experienced lawyers is sharing key information about associated benefits, regulations, and legal processes that should be considered prior to opting for this forex-friendly jurisdiction.
| | |
| --- | --- |
| PACKAGE «COMPANY & FOREX LICENSE IN BELIZE» | 65,000 EUR |
PACKAGE «COMPANY & FOREX LICENSE IN BELIZE» INCLUDES:
Gathering and preparation of all of the documents, including those of due diligence
Belize company registration with paid up capital over $500 000 USD
Preparation of anti-money laundering procedures and custom tailored business plan
Submission of the report and all corporate documents to the IFSC to start the process of application
Account opening in a local Bank for satisfying paid up capital requirements
Ad-hoc support and provision of minor documents required during the process
Deposit of funds at a Local Bank account in order to satisfy capital requirement for the IFSC
Submission of the letter from the Local Bank to the IFSC that capital requirements are fulfilled
Opening of a corporate account in EU bank for client funds
Receipt of license from the IFSC and delivery of documents to the client
Finalizing bank account opening in the EU bank and delivery of documents to the client
Advantages of the Belize Forex License
Belize's geographic location is favourable to those forex businesses that are looking to focus on North and South American markets and beyond. Belize has maintained political stability and a solid reputation in the international business community, which provides security and assurance that the business environment won't pose any unexpected threat to operations. Its legal system is based on English common law, which provides familiarity and predictability for forex businesses operating within the jurisdiction. The fact that English is the official language in Belize also makes forex operations in Belize easier. It eliminates language barriers and facilitates communication with clients and partners from English-speaking countries.
Obtaining a Belize forex license can be more cost-effective compared to licenses in other jurisdictions. The licensing fees and ongoing regulatory costs are relatively competitive, which makes it an attractive jurisdiction for startups and established forex companies. Although the license is cheaper, it still enables its holders to offer forex trading services to clients worldwide which can significantly expand the client base and revenue potential.
You'll be pleased to learn that Belize doesn't have strict currency exchange controls, which can allow forex traders to optimize their cross-border transactions and capitalize on opportunities in the global financial markets. There are minimal restrictions on the movement of capital in and out of the country, which is advantageous for those who need to access and trade different currencies across different regions quickly, avoiding any possible friction.
Belize's tax system is relatively straightforward, which makes it easier for businesses to understand and comply with tax requirements. Belize operates under a territorial tax system, meaning that taxes are applied only to income generated within Belize's borders. In certain cases, the national authorities don't impose Capital Gains Tax and Withholding Tax on dividends, interest, or royalties. Also, international services provided by companies based in Belize aren't subject to the country's VAT. This regime can lead to substantial tax savings for forex businesses engaged in international trading activities.
While offering favourable conditions, Belize's regulatory framework also emphasizes anti-money laundering and counter-terrorism financing (AML/CFT) compliance, aligning with international standards and enhancing the integrity of the financial services sector. Overall, Belize's regulatory framework includes regulatory standards that encompass various aspects of forex trading, including risk management, investor protection, operational infrastructure, corporate governance, and internal controls. These standards help ensure that Belize's forex businesses operate in line with international best practices and therefore are worth the trust of worldwide clients and partners.
Advantages
Favourable geographical location for working in the markets of North and South America
The legal system is based on English law, which provides reliability for forex business
Competitive licensing fees and operating costs
Lack of currency control and VAT on transactions outside the country, simple tax system
Forex Regulations in Belize
The Belize International Financial Services Commission (IFSC) is a respected regulatory authority that oversees financial activities, including forex trading, in Belize. Its responsibilities include the licensing and supervision of forex companies, the promotion and protection of Belize as an international financial services centre, and the imposition of administrative sanctions and disciplinary penalties on non-compliant forex businesses.
The following legal acts are applicable to Belize forex businesses:
The Securities and International Financial Services Act (SIFSA) is a crucial piece of legislation that governs the provision of financial services, including forex trading, within Belize. This act establishes the IFSC as the regulatory body of the financial services sector in Belize and empowers it to regulate and license forex businesses in order to ensure compliance with international standards. The act also outlines the requirements and procedures for obtaining a license and establishes requirements for corporate governance, risk management, and internal controls within forex companies.
The Securities Industry Act of 2021 fosters the development of fair and efficient capital markets and confidence in the capital markets in or from within Belize by providing protection to investors from unfair, improper, or fraudulent practices, and stipulating rules for registering, reporting, auditing, and other relevant processes needed to maintain financial activities fair, efficient and up-to-standard. It also provides for the rules for advertising and dissemination of information, which should also serve public interests.
Best forex brokers in Belize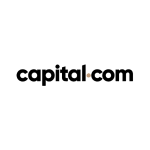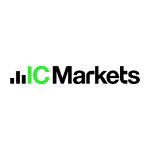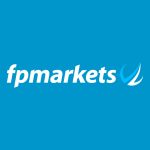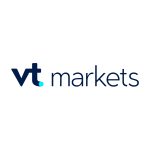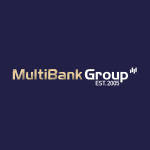 Types of Belize Forex Licenses
In Belize, you can choose from 2 main types of forex licenses:
Trading in Foreign Exchange License
Market Maker License
Trading in Foreign Exchange License allows companies to offer forex trading services to clients as its holders can act as intermediaries between clients and the forex market. They provide a platform for clients to trade various currency pairs and other forex-related products. This license permits businesses to execute trades on behalf of clients and provide access to global forex markets.
The Market Maker License allows businesses to act as both a broker and a market maker. Market makers play a more active role in the trading process by offering bid and ask prices to clients, effectively creating a market for various currency pairs. This license type allows licensees to provide liquidity to the forex market by quoting prices at which they are willing to buy and sell currencies. Market makers may also have the ability to profit from the spreads between bid and ask prices.
Any of these licenses are typically valid for one year but you can also apply for the validity of up to 3 years. When the license is due to expire, the license holder needs to apply for a renewal. The renewal process involves demonstrating continued compliance with regulatory standards, submitting updated documentation, and transferring the required renewal fees payable to the IFSC.
Requirements for Belize Forex License Applicants
To obtain a Belize forex license, you first have to register a company in Belize under the national laws. You can choose from several legal business structures – a Business Company (BC), Limited Liability Company (LLC), or Partnership. The choice of the business structure depends on various factors, including the nature of your forex business, liability considerations, tax implications, and your long-term goals. To make a sound decision, please consult our lawyers here at Regulated United Europe.
Other key requirements for Belize forex license applicants are as follows:
Minimum required capital – from 50,600 BZD (approx. 23,000 EUR) to 1 mill. BZD (approx. 460,00 EUR)
Annual license fee – from 10,000 BZD (approx. 4,600 EUR) to 50,000 BZD (approx. 23,000 EUR)
State fee – 1,000 BZD (approx. 460 EUR)
Sufficient financial resources to operate as a forex trading business
The implementation of AML/CFT policies and procedures
Directors, shareholders, and key personnel involved in the forex business must meet fit and proper criteria, including integrity, competence, and financial stability
A robust operational infrastructure in place, including trading platforms, risk management procedures, and client support
Depending on the type of license, the IFSC might require applicants to have relevant experience and expertise in the forex trading industry
Applicants must agree to adhere to all regulatory and legal obligations set by the IFSC, including compliance with reporting requirements, audits, and ongoing supervision
The following documents are required to apply for a forex license in Belize:
Duly completed, certified application form provided by the IFSC
A cover letter from the applicant's director, stating the type of license being applied for, together with the validation period and whether the license fee will be paid upfront or annually, providing that the IFSC approves the license for a fixed period exceeding one year
Proof of the paid application fee
Certificate of Incorporation
A Memorandum of Association
Articles of Association
A business plan detailing the nature of the forex business, target markets, marketing strategies, organizational structure, and operational plans
Financial statements, including balance sheets, income statements, and cash flow statements, demonstrating the company's financial stability
Documentation that verifies the financial resources and capital available to operate as a forex trading company
Copies of passports of the company's shareholders, directors, and other key personnel
Biographical affidavit for each key individual (notarised for a resident in Belize, and notarised and apostilled for a non-resident)
Proof of address of each key individual within the past 3 months of receipt of the application
The documentation detailing internal AML/CFT policies and procedures, including how the applicant will conduct customer due diligence
Documentation showing the company's operational infrastructure, including trading platforms, risk management systems, and IT infrastructure
A compliance manual that details how the forex business will adhere to all regulatory and legal obligations set by the IFSC
Samples of marketing materials that the business intends to use to promote its forex trading services
Beloze
| | | | |
| --- | --- | --- | --- |
| Capital | Population | Currency | GDP |
| Belmopan | 441,471 | BZD | $9,623 |
How to Establish a Forex Company in Belize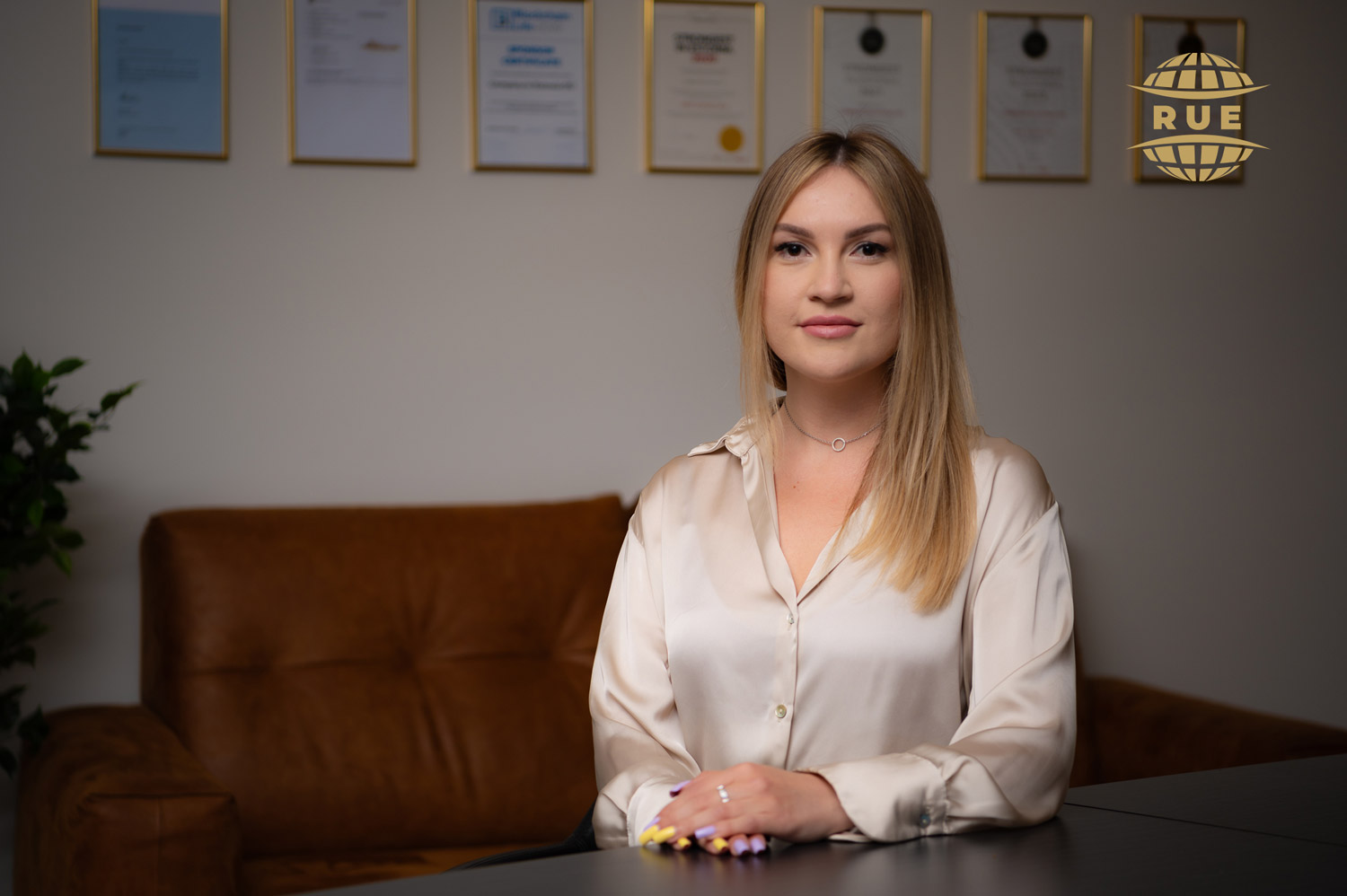 While you can choose from several different legal business structures, it's worth noting that a Belize Business Company (BC) is among the most common legal business structures in Belize, enabling forex licensees to conduct business within Belize and internationally. Depending on such factors as the quality of the application and the complexity of the intended business, the registration of a BC in Belize might take from a day to a couple of weeks. If you're on the lookout for an urgent solution, our team of lawyers will be delighted to help you optimize the process.
Belize's BC structure offers a high level of confidentiality and privacy for business owners which is a considerable advantage for those seeking to maintain their financial privacy and protect sensitive information. The data about shareholders, directors, and officers isn't publicly accessible, meaning that identities and roles within the company remain protected from external scrutiny. Also, compared to other jurisdictions with more demanding reporting requirements, Belize's BCs benefit from minimal reporting obligations which can save time and resources.
The main prerequisites for a Belize BC set to engage in forex activities are as follows:
At least one shareholder
At least 2 directors, residents of Belize
A registered office in Belize where official documents can be served
A registered agent in Belize who can act as a liaison between the forex company and the regulatory authorities
To set up a forex company in Belize, take the following steps:
Select a unique and compliant business name for your forex company
Identify natural or legal persons that will serve as directors and shareholders of your forex company
Appoint a registered agent in Belize
Prepare the necessary legal documents
Complete and submit the application form along with the necessary documentation to the Belize Companies and Corporate Affairs Registry (CCAR)
Pay the required incorporation fees
Open a bank account in Belize for your newly incorporated forex company
Apply for a Belize forex license from the IFSC
Register with the Belize Tax Department to obtain a tax identification number (TIN) and fulfill your tax obligations
Register with the Social Security Board (SSB) to ensure that your employees are covered under Belize's social security system
Register with the Financial Intelligence Unit (FIU) in Belize for AML/CFT reporting
The following documents are usually required to incorporate a Belize forex company:
The appropriate application form for the chosen business structure
Articles of Association
A Memorandum of Association
A company name reservation form
Proof of registered office address in Belize
Proof of registered agent in Belize
A declaration of compliance
A business plan
Financial statements
Copies of passports of the company's shareholders, directors, and other key personnel
Proof of residential addresses of the company's shareholders, directors, and other key personnel
Documentation demonstrating that directors, shareholders, and officers meet the fit and proper criteria
Proof of paid company incorporation fees
If you require certified translators, notary public, or other relevant services, our team can assist you in finding the most efficient and cost-effective solutions. Please feel free to reach out to us directly and we'll schedule a personalized consultation for you.
FOREX LICENSE IN BELIZE
| | | | |
| --- | --- | --- | --- |
| Period for consideration | 5-6 months | Annual fee for supervision | $25,000 |
| State fee for application | $1,000 | Local staff member | Required |
| Required share capital | $500,000 | Physical office | Required |
| Corporate income tax | 0% | Accounting audit | Required |
How to Apply for a Belize Forex License
The application process can take up to 6 months, including the preparation of the required documents. However, it ultimately depends on the type of license being applied for, the completeness of the submitted application, and the volume of applications being processed by the IFSC.
The main steps of the forex license application process in Belize are as follows:
Find a licensed service provider from IFSC's providers' list who will have to forward your application to the IFSC
Gather and prepare all the required documentation, and fill in the application form
The licensed provider will conduct proper due diligence on the company and its key individuals before forwarding the application to the IFSC
Pay the required application fees
The licensed provider will submit the application form along with the required documents to the IFSC
The IFSC will take no longer than 2 working days from receipt of the application to verify its completeness and notify the applicant's registered agent
The IFSC will review the application package and conduct due diligence checks on the company and key personnel, as well as check it against the Requirements for a First Issue License Checklist
Ongoing Requirements for Belize Forex Licensees
Obtaining a forex license in Belize comes with ongoing requirements that licensed businesses must adhere to in order to maintain their legal status and operate within the regulatory framework. These requirements are in place to ensure the integrity of financial services and protect both clients and the financial system.
Belize forex licensees are obligated to keep relevant information and documents in such form and for such periods as are reasonably necessary for the conduct of their business and operations, including the documentation of compliance with all requirements imposed by the authority. They may be required to file with or deliver to the IFSC any prescribed document or report, or disseminate to the public any report filed with the IFSC. With regard to publicized information, forex businesses should refrain from using deceptive or misleading advertising and marketing tactics and instead promote accurate information about the services offered and the potential risks involved in forex trading, allowing clients to make informed decisions.
Every forex business must keep its accounting records within Belize at its registered office or at the office of its registered agent in Belize. They can also be kept at another place within or outside Belize as determined by its directors or other competent persons provided that where the accounting records of a company are kept outside Belize, such company can provide its registered agent in Belize, with a written record of the physical address of the place(s) where the accounting records are kept.
Belize forex licensees are expected to adhere to high ethical standards in their dealings with clients, partners, and the financial industry as a whole. They must provide accurate information, transparent pricing, and fair treatment to all clients, and by doing so, demonstrate their commitment to client protection and integrity. Furthermore, they also have to avoid conflicts of interest, prevent market manipulation and fraudulent behavior, as well as safeguard the overall reputation and credibility of the company.
Also, it's particularly important to follow the AML/CFT standards and adhere to the following rules:
File Suspicious Activity Reports (SARs) with the FIU in Belize when encountering transactions or activities that raise suspicions of money laundering or terrorist financing
Continuously implement robust customer due diligence measures when establishing business relationships or conducting transactions with customers, including verifying the identity of customers, understanding the nature of their business, and assessing the risk associated with the customer
Maintain accurate records of transactions and customer information for a specified period of time
Identify politically exposed persons (PEPs) and apply enhanced due diligence for transactions involving them
Train the staff appropriately for AML/CFT purposes so that they're aware of potential risks and are well-equipped to monitor the business transactions and prevent the company from being used for illegal activities and being fined or prosecuted for non-compliance
If you wish to start forex trading and obtain a forex license in Belize, our team here at Regulated United Europe will be delighted to support you in incorporating a company and applying for one of the licenses. With dedicated legal advisors, tax experts, and financial accountants at your side, you will find the processes of obtaining a forex license in Belize easy, frictionless, and transparent. Contact us now to schedule a personalized consultation and set the stage for long-lasting success.
FREQUENTLY ASKED QUESTIONS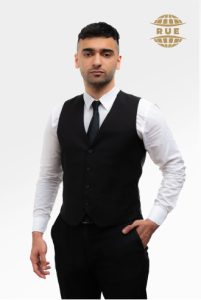 At the moment, the main services of our company are legal and compliance solutions for FinTech projects. Our offices are located in Tallinn, Vilnius, Prague, and Warsaw. The legal team can assist with legal analysis, project structuring, and legal regulation.
Company in Poland Sp. z o.o
Company in Czech Republic s.r.o.
Please leave your request